Sunday February 18, 2018
Boardman Weather


% humidity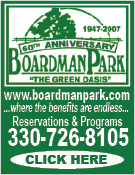 Penguin Club Memberships
July 31, 2014 Edition

The Youngstown State Penguin Club is celebrating its 40th anniversary in 2014-15. Anyone who joins the Penguin Club during the celebration instantly becomes eligible for prizes such as footballs, field passes for home games, team and Penguin Club apparel, Penguin Club loge tickets, autographed footballs and YSU mini helmets. The winners of the prizes will be announced daily on Twitter @YSUsports and will be updated on the Youngstown State Penguins Facebook page. To become a member of the Penguin Club today, contact Tom Morella at tmorella@ysu.edu or (330) 941-2351.