Sunday December 17, 2017
Boardman Weather


% humidity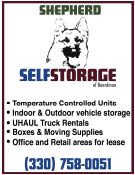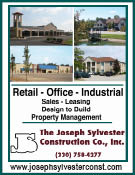 EVENTS FOR 12/01/2017
Christmas Carol at Playhouse
Category:
The Youngstown Playhouse has extra-special plans for the holidays this year. A Main Stage production of Charles Dickens' classic, A Christmas Carol, will be offered December 1-10, and will feature a combined cast of veteran performers and area children and teenagers, as part of a collaboration with the Playhouse Youth Theater program. A Christmas Carol tells the familiar story of Ebenezer Scrooge, whose miserly ways are changed forever when he is visited by ghosts one fateful Christmas Eve. The stage adaptation by Paul Kimpel, with additional dialogue by David El'Hatton, remains faithful to Dickens' story in a production infused with youthful energy. El'Hatton also directs, with Kate Pelini serving as stage manager. Tim McGinley appears as Scrooge, with Christopher Scott playing Bob Cratchit and Kenny Day in the crucial role of Tiny Tim. Alan McCreary, Molly Galano, Carlos Rivera, Nathaniel Lopez and David McCune will portray the ghosts who visit Scrooge. Other principal roles are assigned to Kathy Leeper, Terri Wilkes, Hannah Boyle, Matt White, Nathan Marsh, Talia Rishel, Brendan Byers, Jenna Weiser, Leslie Mausteller, Nicole Barber, Aubrey DeJacimo, Margaret Levy, Russell Pavla, Elainie Huncik, Renee Cuerden and Mikey Zoccali. The large ensemble features Bryce Allison, Raquel Allison, Alaija Clarett, Mekhi Dawson, Miranda Erb, Konner Hines, Arianna Jones, Laniese Lopez, Macie LaVallerie, Brian Leeper, Marina Levy, Alex Levy, Sydney MacDonald, Matilda Mausteller, Gerniah Newton, Jada Stanford, and Rachel Thompson A full performance schedule for A Christmas Carol is as follows: December 1, 2, 8 and 9 at 7:30 p.m., and December 3 and 10 at 2:30 p.m. For more information call the Playhouse at 330-788-8739 or visit the theatre website at www.theyoungstownplayhouse.com.
It's A Wonderful Life
Category:
A Christmas tradition, It's A Wonderful Life, is coming to the Hopewell Theatre stage, located at 702 Mahoning Ave., Youngstown. Performance dates include: Dec. 1, 2, 8, 9 at 7:30 p.m. and Dec. 3, 10 at 2:00 p.m. The Hopewell Theatre will present the musical version, It's a Wonderful Life, the Musical, based on the Frank Capra classic 1946 film, which tells the story of George Bailey (James "Jimmy" McClellan),a desperately frustrated businessman, who wishes he had never been born. Clarence Odbody (Terry Shears), an angel who is trying to earn his wings, is sent to earth to make George's wish come true. George starts to realize how many lives he has changed and impacted, and how they would be different if he was never there. With this production, the Hopewell Theatre is proud to present the first ever cross-promotion between the Hopewell Theatre and The Youngstown Playhouse! Our production features Jeanine Rees as Mary Bailey and local television talents, Glenn Stevens and Regina Reynolds, who join a large cast of familiar faces and newcomers. Rounding out the cast are: Terry and Samantha Vest, Tom Hathhorn, Regina Rees, Selena Phillips, Rick Haldi, Richard Smiley, Stephen Kountz, Kaleb McFarland, Bob Gerdes, Patti Shears, Rob Whiting, Adrienne Mackey, Tina Marie Dunn, Marisa Keyshock, Jessica Joerndt, Jeremy Sanfrey, Savanna Watkins, Traci Balentine, Breanne Reda and Lilly Andrei. It's a Wonderful Life, the Musical is directed by Nick Mulichak, with choreographer Joanna Andrei (having just finished Young Frankenstein at The Youngstown Playhouse) and musical direction by Ed Phillips. Tickets are $15 for adults and $12 for seniors and students. Groups of 10 or more receive a discounted rate of $10 per person. For reservations, please call 330.746.5455. The Hopewell Theatre. A $2 discount will be offered, at either theater, to any patron who presents a ticket stub from A Christmas Carol at The Youngstown Playhouse (Dec. 1-10) or It's a Wonderful Life: the Musical.