Sunday December 17, 2017
Boardman Weather


% humidity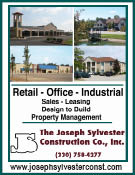 EVENTS FOR 12/03/2017
Boardman Park Community Christmas
Category:
Sunday Dec.3 from 4-6pm: Santa arrives at 4:30pm, Caroling/music Linda Smrek & BHS Band at 4:45pm; Christmas Tree Lighting 4:45pm.
St. Patrick Christmas Music
Category:
The Youngstown St. Patrick Church Choir will perform Advent and Christmas music on Sun., Dec. 3, from 1:30 p.m. to 2:30 p.m. in the sanctuary. Selections will include a variety of special liturgical renditions and well-known seasonal selections. The concert is free and open to the community.