Sunday December 17, 2017
Boardman Weather


% humidity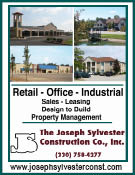 EVENTS FOR 12/06/2017
Carols & Cocoa
Category:
One of the sure-fire signs that the holiday season is upon us is Youngstown State University's annual Carols & Cocoa and the Dana Holiday Concert, set this year at 7:00 p.m. on Wednesday, Dec. 6, in Stambaugh Auditorium in Youngstown. Carols & Cocoa will be performed first in Stambaugh's Ballroom, featuring seasonal favorites and holiday sing-along. Dana School of Music students bring cookies to share, and complimentary cocoa will be available. The Dana Holiday Concert will then be presented in the Concert Hall, including music performed by the Dana Symphonic Choir, Dana Symphony Orchestra, YSU Jazz Ensemble, Dana Chorale, University Chorus, YSU Barbershop Chorus, Flute Ensemble, Clarinet Ensemble and Trombone Ensemble. Tickets are $11/adults, $6/students from other schools and senior citizens. The event is free for children under 12 and anyone with a valid YSU ID. Tickets, which are all general admission, may be purchased in advance at the Stambaugh Auditorium Box Office, by phone at 330-259-0555, or online at www.stambaughauditorium.com. Tickets will also be available that evening. YSU's student internet radio station, Rookery Radio, will rebroadcast the concert 10 a.m. Sunday, Dec. 10 at www.rookeryradio.com and click on the link under "Listen Now." Armstrong Channels 20/100 will also rebroadcast the concert throughout the holiday season.