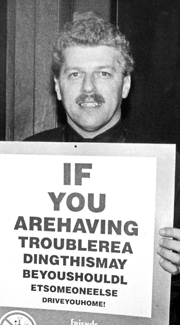 Thomas Johnson Jr.
Former Boardman police officer Thomas Nels Johnson Jr., 72, of Boardman died Monday evening, February 15, at St. Elizabeth Health Center with his family by his side.
Thomas was born July 20, 1948 in Youngstown, a son of the late Thomas N. and Betty Jane (Beam) Johnson, Sr. and was a lifelong area resident.
He graduated from Chaney High School in 1966 and served in the U.S. Navy for four years during the Vietnam War.
Thomas was a policeman with the Boardman Police Department from 1983 until he retired in 2003, where he was a part of the first Special Weapons Tactical Team (SWAT) team. He also served as a traffic investigator.
During his tenure with the BPD he received many letters of commendation.
In Dec., 1991, Officer Johnson was commended for the arrest of a suspect
...Read More >>