Wednesday February 21, 2018
Boardman Weather


% humidity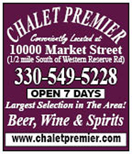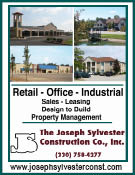 SPORTS NEWS
Coach Mancini Reaches Century Mark Milestone
by Al Miller, Wrestling Reporter February 15, 2018

Dom Mancini

The Boardman High School Spartan wrestling team defeated Lakeside on Monday to give Head Coach Dom Mancini his 100th Dual Match victory.

"I think it's a milestone of longevity, that's probably what I'm most proud of, that I've stayed with the program this long," Mancni said.

Sam DeJoseph started the dual match for the Spartans in the 106# bout and was pinned by Ethan Wannett. The 113# bout was a double forfeit. Spartan Derek Slipkovich jumped out to a 7-2 lead after the first period in his 120# bout against Darian Cowles. In the second period Slip scored a takedown before decking Cowles with a nearside cradle in 3:08. This victory tied the score at 6-6.

Jason Robinson had a forfeit victory in his 126# bout. Anthony 'Bagz' Baglama had a scoreless first period in his 132# bout against Luis Guevara and took control in the second period with two takedown before sticking him in 3:59. Boardman's lead was now 18-6.

Nate Thompson scored a takedown in his 138# bout before decking Adrianna Hutson. Devon Blazek followed up with a takedown of Brendan Chess before sticking him in 1:47. The Spartan lead was now 30-6.

John Fleet and Jake Powell had forfeit victories in their 152# and 160# bouts increasing Boardman's lead to 42-6.

In the 170# bout, Kareem Hamden scored two takedowns before decking Kevin Pettit in 1:02.

"Kareem looked really good. He's starting to pick up more moves and because he's so aggressive to begin with, he's just going to keep getting better and better," Mancini said.

Boardman's state-ranked Mike O'Horo had a forfeit victory in the 182# bout. The Spartans now led 54-6.

Boardman forfeited the 195# bout. Nick Caraballo had a forfeit victory in the 220# bout and Boardman forfeited the heavyweight bout to gain the 60-18 victory.

Mancini said, "I think our guys are clicking since the EOWL Tournament I'm happy where we are at."

SPARTANS PIN 61-43 LOSS ON MOONEY
Holden Lipke Leads Winners With 27 Points, And Nets 1000 Career Points: February 15, 2018

Boardman defeated Cardinal Mooney, 61-43, last Friday night, as Spartan senior Holden Lipke notched 27 points. His output placed him at exactly 1000 points during his prep, hoop career.
"I couldn't be more proud of Holden's accomplishment. He has gotten better each season and has really been consistent for us the past two years. We know each night what Holden will bring for our team. Reaching the 1,000 point milestone is not an easy accomplishment, Credit goes to Holden's ability and consistency, along with his teammates of the past four years for helping contribute, whether it's a pass or a screen to get him open, a lot of guys contributed along the way.
"As a coach, I have been fortunate to have a player like Holden, who I have been able to rely on for the past four seasons," Boardman Head Coach Pat Birch said.
As Lipke scored his 1000 point on a layup, tempers flared when Mooney's top scorer in the game, Pete Haas, appeared to shove Boardman's Dom Stilliana. Haas and teammate Terrell Brown were benched for what was left in the contest, as was Stilliana.
It wasn't the only conflagration as tempers reportedly flared between some parents and students outside of gym after the game.
If that wasn't enough for the night, Boardman's Ryan Archey reportedly quit the team, walking off the bench while the game was in play.
Asked if Archey quit, Coach Birch replied, "Unfortunately, yes he did. I have not spoken with him since he left our game the other night. No official reason why."
Mooney came out of the gates strong and built a 20-12 lead at the end of the first quarter.
But the Cards couldn't sustain their momentum, as Boardman limited Mooney to just two points in the second quarter and the Spartans held a 28-22 lead at the half.
The third quarter wasn't much better for Mooney, as they managed just eight points in the stanza.
Lipke ended his '1000-point night' with 27 points, 8 rebounds and 4 assists. Behind him was a strong team effort as Derrick Anderson contributed 9 points, Cam Kreps posted 6 points and snared 5 rebounds. Mike Melewski added 5 points and 4 assists. JaJuantae Young, Che Trevena and Ryan Archey each chipped-in with 4 points. Connor Miller rounded-off the scoring with 2 points.
Mooney, now 4-10, was led by Haas's 17 points. The Cards played the final three quarters of the game without starter Vinny Gentile, who left the contest late in the first priod with a leg injury.
Rounding out the scoring for Mooney were Tony Fire, 9 points; Brown with 8 markers, Johnnie Mikos, 3 points, and Brandon Mikos and John Murphy, 2 points each.
Boardman is now 7-11 on the season, coming off a 20-5 log a season ago.
With their record, the Spartans have received a #13 seed in upcoming tournament competition and open play against Wooster on Feb. 27.
"While I was a little disappointed in the seeding, I thought we would be a few spots higher, we have no one to blame because we were not able to win some close games which would have affected our positioning. Traveling to Wooster is not ideal, however I like our chances against any team. As long as we play hard and unselfish, we will compete with anyone in the district," Coach Birch said.
"As we have seen all year, we are capable of playing at a very high level. Our goal over the next two weeks is to be more consistent and be prepared to make a postseason run," he added.

Steve Jones Curbstone Hall Of Fame Football Selection
February 8, 2018

Ceremonies for the 51st Curbstone Coaches Hall of Fame class are slated for Sunday, May 6 at Mr. Anthony's Banquet Center, 7440 South Ave, Boardman.
The organization will enshrine 12 new members with former NFL and YSU placekicker Paul McFadden set to serve as guest speaker. The 2018 class includes fotball honoree, Steve Jones. A 1985 graduate of South High School, Jones joins Mike Kernan as the two football inductees in this year's Hall of Fame class.
Born on March 11, 1967, he was one of the leaders of the Warriors' football teams where he was an All-City Series first-team selection at fullback and linebacker during both his junior and senior campaigns.
He earned Northeastern Ohio Honorable Mention accolades his final two scholastic seasons as well.
As a freshman and sophomore he attended Cardinal Mooney High School and played football for the Cardinals, the team going undefeated his freshman campaign and winning the state title his sophomore year.
Upon graduation he earned a scholarship to YSU, earning four letters (1986-89) while finishing his career as one of the finest fullbacks ever to lace up a pair of spikes for the Penguins.
Over his four collegiate seasons, he helped the Penguins to a 23-24 overall mark and two playoff appearances.
In head coach Jim Tressel's first season at the helm (1986), the Penguins were just 2-9 but defeated arch-rival Akron in the final game of the season at Stambaugh Stadium, 40-39, the springboard and impetus for 1987 and the program's first ever Division I-AA playoff appearance.
His sophomore year the team went 8-4 overall, suffering a disappointing 31-28 loss to Northern Iowa in the first round of the play-offs.
As a junior in 1988, the team was rebuilding and finished 4-7 overall, but his final season (1989) he was elected captain (along with Andre Peterson, Mike Cochran and Tony Dunn) and helped the team to a 9-4 overall mark and their second Division I-AA play-off appearance in three seasons.
YSU beat Eastern Kentucky in the not-so-friendly confines of Hanger Field, 28-24, but were eliminated in the second-round the following week at Furman, 42-23.
For his efforts he was named the team's John Delserone "Most Valuable Player" as a senior, also earning the team's "Outstanding Offensive Player Award" that same year.
A steady blocker and hard-nosed runner, he was 'money' when the ball was thrown his way as he graduated with 101 total receptions; one of just 15 Penguins' players all-time with 100-plus receptions.
He earned his BA in sports administration and management from YSU in 1990 and in 2006, earned his executive MBA with a concentration on marketing from American InterContinental University.
A noted insurance agent in the area, he has been the CEO of the Steven C. Jones Agency since 2005 where he represents State Farm Insurance Companies.
Well-rounded in the insurance industry, he has served as a claim specialist (1992-96), an agency marketing specialist/agency field specialist (1998-99) and was a developmental agency field consultant prior to his current position as CEO.
He also served as assistant marketing director for the Youngstown Pride (1990-92) of the now defunct World Basketball League.
Individual tickets are $60 each, a table of eight is $480 and each are available by calling Mariel Sallee at 330-519-6819, or by visiting the organization's website at www.curbstonecoaches.org. Also set for enshrinement on May 6 are Don Andres (basketball, coach), Arthur Berquist (bowling), Dr. Raymond Duffett (contribution to sports), Jim Fox (track and field/cross country), Joseph J. 'Blackie' Gennaro (posthumous, boxing), Laurie Gomez-Henes (track and field/cross country), Michael Kernan (football), Todd Marian (golf), Ann Marie Martin (basketball), Ed Moore (special award) and sports editor Ed Puskas (sports media).


Boardman's Mike Mannozzi Keeps His Olympic Race Walking Hopes Alive
February 8, 2018

Coming back from a year-long lingering injury, race-walker Mike Mannozzi, of Boardman, was disqualified in the 1-mile race-walk at last weekend's 111th Millrose Games at the New Balance Track and Field Centre at the Armory in Manhattan, New York.
Mannozzi got the DSQ for loss of contact on the oval called by three different judges.
"This experience is progress for me because I learned that I after a lingering injury for nine months and only 28 days of race walk training leading up to the race I pushed hard, as we all do at the big meets but I went too hard and fast for my fitness level and ability to maintain form," Mannozzi, the underdog champion in 2012 Millrose Games said.
"I took a hit on the chin, but redeemed myself," Mannozzi said, noting he competed in the USATF Connecticut Association Indoor Championships in New Haven, Conn. less than 24 hours after the Millrose race.
"Millrose champion, Nick Christie (current best time in the US for the 50k in 2018) had encouraged me a week prior to join he and two other USA team athletes in Connecticut. I did and was the third male finisher behind Christie and Emmanuel Corvera, the Millrose runner-up). I had no red cards and what is significant about this is that two of the three judges who carded me less than one day prior were judging this event as well," he added.
Aiding the local race-walker were Nick and Katie Burnett ( The US record holder in the women's 50k race walk).
"Both pointed out tightness in my left quad while we warmed-up. I had help to immediately address it and it changed my entire race. Their sportsmanship was most commendable," Mannozzi said.
On Fri. January 27, Mannozzi finished 6th in a field of 14 competitors, walking 13.52 for 3,000 meters at the Findlay Classic in Findlay, Oh.

Boardman High School Quarterback Mike O'Horo
September 7, 2017

 BOARDMAN HIGH SCHOOL QUARTERBACK MIKE O'HORO, 8, set a school record, connecting on his first ten passes of the game last week in a 35-17 victory over Howland High School. O'Horo went 17 of 23 in the first half of play, and finished 19 of 27, good for 238 yards and three touchdowns before 4,000 fans at Spartan Stadium. He also tallied a TD on the ground. Boardman travels to Massillon Jackson this week to take on the 2-0 Polar Bears, a 38-20 winner over Mayfield last week. Last year Jackson beat the Spartans, 21-14.

Mike O'Horo Wins Ohio Cadet Wrestling Crown
May 18, 2017

Boardman High School sophomore Mike O'Horo notched a first round bye, then bested three wrestlers to capture the 182-lb. Ohio Cadet freestyle wrestling championship last weekend at Otterbein College.
In the finals, O'Horo faced Canfield High School's highly-touted Anthony Dalisio. The pair have been sparring partners since youth and junior high wrestling.
O'Horo moved to a 7-6 lead at the end of the first period; then ;pinned his foe at the midpoint of the second stanza to claim the 182-lb. title.
With the win, O'Horo gained an automatic berth to 'Fargo,' the summer's biggest mat event in the country that invites state champs from across the United States to the competition. O'Horo has also been invited to wrestle for Team Ohio's all-star team.
"Michael wrestled strategically and was really ready for every match at the Cadet championships,' his coach, Dom Mancini, said.
Also winning a state title at Otterbein was Gus Sutton, of the Green machine, from Austintown Fitch.
Also wrestling in the Cadet Tournament were Boardman's Kelly Williams and Anthony Baglama.
Williams earned a second place finish in the Greco-style competition at the event.

Jr. Tourney Will Be July 26 At Mill Creek
May 18, 2017

Independent Insurance Agents of Mahoning County will sponsor their annual Jr. Classic Golf Tournament Wed., July 26 at Mill Creek Golf Course. The event is open to any boy or girl not yet attending college and who will not be 19-years-old by July 26. Cost for the 18-hole event is $15/person and is open to golfers ages 14 and up. A 9-hole event will be held for golfer ages 13 and under. Additional information can be obtained by contacting Mark Daprile, chairman, at 330-757-7757.

Former Local Softball Standout Leads Team To New Zealand Title
March 23, 2017

AUCKLAND, NEW ZEALAND---Western Magpies White Sox hurler Jennifer Feret-Brear threw her second no-hitter against the Hutt Valley Dodgers to lead Auckland's Western Magpies to a 2-0 win and their first national women's interclub softball title.

Magpies coach Tua Raroa said Feret was "inspirational" all week, throwing two no-hitters against the Dodgers on her way to dual individual honors as the top pitcher and most valuable player of the tournament.

The 31-year-old former Boardman High School star under Head Coach Bill Amero, who will pitch for New Zealand at a second world championships, was also a star with the bat.

Feret hammered a bases loaded grand slam home run in an 8-2 win over Te Aroha and drove in the winning run in a tiebreaker victory over the Dodgers to underline her value to Magpies.

"The whole team got in behind her," Raroa said.

Feret was too good for the Dodgers hitters in the final, exhibiting masterly control of her dropball and change-up, which had many Hutt Valley hitters swinging at fresh air.

Feret, a member of Boardman High School's 2001 state title team, is the daughter of Jim and Francine Feret, 13 Midwood Circle. She was a member of the Mercyhurst softball team as she competed for the Lakers from 2004-07. She is the most decorated pitcher in Mercyhurst softball history.

Feret is Mercyhurst's all-time leader in innings pitched, strikeouts, complete games and shutouts. She also held opposing hitters to a lower batting average than any other hurler in Laker history. Feret ranks second all-time in wins and third in earned-run average. She was no slouch with the bat, either. She ranks second all-time in home runs, fourth in runs batted in and fourth in total bases.

Feret holds several season records. As a pitcher, she owns the record for strikeouts, shutouts and opponents' batting average. As a hitter, she holds Mercyhurst's single-season record for home runs.

Mannozzi Qualifies For Pan-Am Games
February 9, 2017

Michael Mannozzi

SANTEE, CALIF.---On Sat., Jan. 28, one of the largest fields in recent times toed the line for the USA Track and Field Men's and Women's 50 km National Racewalk Championships. Equal prize money and world records now available to both men and women resulted in a much larger field on the women's side. Paired with the event was the inaugural Santee Healthy Living Expo, that exposed attendees to racewalking.

Michael Mannozzi, who grew up in Boardman, started the race very conservatively and ended-up working as part a group of four walkers that included two-time Olympian Allen James, fellow USA teammates Matt Forgues and the prolific Ray Sharp.

The four worked together until about 25km (15 1/2 miles) when slowly the pack broke up.

Mannozzi and Forgues worked together until about 32km when Mannozzi made a small increase in speed. Briefly hitting a rough patch, he worked through to finish strong with a new personal best time of 4:26.46, less than eight minutes behind the winner, three-time Olympian John Nunn.

The second place finish is Mannozzi's best placing at an Olympic distance national championship and moves him five minutes closer to the 50k Olympic standard.

His finish also qualified him for the USA team at the Pan Am Cup Championships in Peru in May.

The Pan Am will be Mannozzi's sixth appearance representing the United States in international competition.

In pursuit of an Olympic dream for the past decade, Mannozzi would like to thank the City of Santee and race director Tracy Sundlun for organizing a top-notch event.

He expressed thanks his cousins, Cheryl Van Cleave, Joel and Jennifer Ramirez, Dan and Tiffany Ernest, Ryan Toth,) who are from the Youngstown area for hosting him in California; his Toronto-based coach Stafford Whalen for his guidance during preparation and the race; two-time Olympian Tim Seaman, for his assistance with travel; as well as his wife, Jemma, and son, Matthew, for being there day in and day out.

During the 50K race, Mannozzi wore his Shore Athletic Club singlet, a sports watch donated by Cirelli Jewelers of Boardman, and a hat with long-time sponsor Pizza Joe's logo on it.

Hearing "Go Youngstown" during the race, Mannozzi investigated afterward and discovering that the unknown supporter was a California resident who had lived in Ohio.

The Olympic hopeful seeks support by contacting the Boardman Boosters and donating to "Mannozzi's Olympic Dream" or by visiting his GoFund me account at the link: gofundme.com/mannozzis-olympic-quest.

Slowly, but surely, Mannozzi is gaining a reputation as "The Italian Stallion of the USA Track & Field."

Mannozzi Will Compete In USA 50k National Championships
Still Pursuing His Olympic Dream: January 19, 2017

Michael Mannozzi, Miranda Melville

Michael Mannozzi, a Boardman native, closed out 2016 winning the 5,000 meter Indoor National Racewalk Championship and the 10,000 meters simultaneously at the Upstate Holiday Classic, setting his third personal best time of the year. The event was held within the University of Rochester's Gordon Field House.

Mannozzi and training partner, Jon Hallman, finished first and second while A.J. Gruttadauro, of Brockport, NY finished third for the men. All three race for the Shore Athletic Club of New Jersey and they claimed the team title.

During the awards ceremony, both Mannozzi and Rio Olympian, Miranda Melville, were presented with custom shirts recognizing their performances as champions the past six and five years respectively.

Mannozzi has won four of his last five races. Two of them were national championships. He also won The Weinacker Cup 10k race, a Michigan vs. Ontario event held last summer in Port Huron, Mich.

On Sept. 11, he won the New Albany, Oh. Walking Classic half-marathon, dubbed 'America's Premier Walking Classic,' and now co-owns the all-time number of wins for men.

Mannozzi considers taking second at the USA 30k national championships on Nov. 6 as the turning point for him in the second half of 2016.

"Having Olympians from Ecuador and prospective US Olympian, Nick Christie, in the same event was a boost.

Working with Maria Michta, a two-time Olympian, and Katie Burnett, another Olympic hopeful, helped pull me to a higher level," Mannozzi said. He improved a whopping 3 minutes and 44 seconds from the same event in 2015.

Mannozzi recently moved from Toronto, Ontario, Canada to Liberty, South Carolina (home of the NCAA national champion Clemson football team) where he is training with USA teammate, Jon Hallman. The two have represented the USA internationally eight times.

When asked, Mannozzi stated that, "The conditions and timing were right to make the transition." He is working at Gotta Run Clemson, which he balances with his training for the 2020 Olympic Games.

Next on the agenda is the USA 50k national championships in San Diego, Calif, where Mannozzi will attempt to move his personal best closer to the Olympic standard.

"Training for the Olympics is a multi year process and I am working hard every day to make that happen," he said.

Contributions to help Mannozzi reach the Olympics can be made through his GoFundMe account at: gofundme.com/mannozzis-olympic-quest.

PICTURED: Michael Mannozzi, who grew up in Boardman, and 2016 Olympian Miranda Melville show off the shirts that were awarded for winning the 5,000 meter indoor Racewalking National Championship at the Upstate Holiday Classic in Rochester, NY in December.

Former Wilson HS And YSU Standout Tony DelBene Set For Curbstone HOF
January 19, 2017

BY GREG GULAS
contributor
Ceremonies for the 50th Curbstone Coaches Hall of Fame Banquet are set for Sunday, May 7 at Mr. Anthony's Banquet Center in Boardman with 13 new members set for enshrinement.
Former Cardinal Mooney and University of Michigan football standout, NFL Super Bowl champion and local business entrepreneur Ed Muransky will serve as guest speaker.
The 2017 class includes Jeff Bayuk (football, coach), Mark Brungard (football), Jim Bryant (bowling), Bruce Burge (contribution to sports), John Cullen (basketball, coach), Tony DelBene (baseball), Wally Ford, Jr. (all-sports award), Jim O'Malley (football), Anthony Montana (special award), Henry Nemenz (posthumous award), Craig Snyder (boxing), Tammy Swearingen (volleyball, coach) and Dave Veitz (special award).
A retired educator, DelBene is this year's baseball inductee who also participated in football, baseball and track and field at Woodrow Wilson High School.
A 1964 WWHS graduate, he was selected All-City Series in both football (running back) and basketball (guard) as a senior, averaging 17.0 points over his career for the Redmen hardwood team as they became the only team in school history to win the District title and play in the Regionals.
For his stellar scholastic career, he was inducted into the WWHS Athletics Hall of Fame in 1982.
Upon graduation, he enrolled at Youngstown State University where he was a four-year letterman for legendary Dom Rosselli's diamond team. He was instrumental in leading YSU to an NCAA appearance, leading the team in batting during both is junior and senior seasons.
He batted .419 his senior campaign and was selected to the NCAA College All-American team. He batted .369 during a stellar four-year career and for his efforts, was inducted into the YSU Athletics Hall of Fame in 1990.
DelBene earned his undergraduate degree from YSU in 1968 (later earning his MA from Kent State University in 1972) and upon graduation, became a teacher/coach (he coached eighth grade football, basketball and track and field) in the Austintown City School System.
After three years at Frank Ohl Middle School, he made the leap in 1971 to Girard High School where he became the Indians' head basketball coach. He led the program for seven seasons and in 1976, proceeded to lead the school to its first league title since 1952.
He coached in both the 1976 and 1977 Mahoning Valley Coaches Association's School Boy Basketball Classic.
Selected as the MVCA boys' basketball "Coach of the Year" in 1977, he then moved over to his alma mater where he accepted an assistant's position to his old junior varsity coach, Dick Franko, who was now the Redmen head hoop coach.
He stayed at WWHS for two years before moving over to Western Reserve High School where he became a varsity assistant to heralded Raiders coach, Bob Laricca.
Under Laricca's tutelage, he helped Western Reserve High School to the Associated Press and United Press International wire service #1 ranking in 1982, and a runner-up ranking in both polls in 1981.
A member of the MVCA for over 30 years and coaching after football, basketball, track & field or golf, he still found time to serve as a volleyball official and over a 16 year local career, worked 12 regionals while earning four state tourney assignments.
Retired after 35 years as an educator and coach, he and his wife, Teri, reside in Las Vegas where he still officiates volleyball and tries to spend several days a week working on his golf game. They are the parents of two sons, Tony and John.
Tickets for the Hall of Fame event are $60 each and will be available in mid-January.
Further information can be obtained by visiting the organization's website at www.curbstonecoaches.org.


O'Horo Earns Sixth Place At Top Gun Mat Tournament
January 19, 2017

BY AL MILLER

wrestling reporter

The Boardman Spartans wrestling team competed in the 31st Alliance Top Gun Tournament last weekend. The Top Gun is a brutal mid-season tournament that gives wrestlers the opportunity to see how they stack up against state ranked wrestlers. The Spartans finished 28th with 59 points out of 47 teams from Ohio, Pennsylvania and West Virginia. Massillon Perry won the tournament with 208 points.

"A couple guys got really hot right in the middle of the tournament. Anthony Baglama, I thought wrestled outstanding. Kelley Williams wrestled tough. Those were a couple guys that I thought stepped up and really competed well. It was a tough tournament. Overall I think we're still marching in the right direction," Head Coach Dom Mancini said.

Sophomore Mike 'Black Knight' O'Horo continues to be the individual team leader in tournaments, this week by placing sixth in the 170# weight class.

O'Horo won his first three matches. In the quarterfinals, he was up against Chase Morgan of Ripley (W.Va.), the #1 seed with a fifth place finish at state last year. O'Horo easily handled him in winning the 13-5 decision. In the semis, he lost to state ranked (8th, Div.1) Mike Baker of LaSalle 17-2. In the consies, Mike lost a 6-1 decision to state ranked (5th, Div. 2) David Heath of Akron St. Vincent. In the fifth place match, Mike lost a 3-2 decision to state ranked (6th, Div. 2) Tann Roush of Claymont. When Roush took down, Mike got him turned for potential back points but Roush's shoulders were out of bounds. O'Horo's record is now 20-4 this season.

"It was a really tough weight class. I think the top four guys were really, really tough, maybe too tough to beat. I knew it would be hard to get in the top four but I think Mike did a great job in getting in the top six," Coach Mancini said.

The two other wrestlers that had solid performances were Freshman Anthony 'Bagz' Baglama and Senior Kelley Williams.

'Bagz' went 3-2, in the 113# weight class with a pin and two major decisions. "Bagz" improves to 8-6 on the season.

Kelley went 3-2, in the 152# weight class with 3 pins. In one of the most exciting matches of the tournament, Kelley was trailing AJ Stehura 9-5 with 30 seconds to go in the match when he hit a throw and put Stehura on his back for a 5 point move. In a highly questionable scissors call against Kelley, the match ended up tied in regulation but in overtime Kelley stuck him without needing the scissors. Kelley improves to 12-10 on the season.

Other wrestlers contributing team points were Derek "Slip" Slipkovich (2-2) at 120#, John Fleet (1-2) at 138#, Brandon "Ziggy" Zagatti (1-2) at 145#, Carlo DeNiro (2-2) at 182#, Alex King (2-2) at 195# and Nick Caraballo (1-2) at 220#.

The Spartans compete next in the 24th Josh Hephner Memorial Tournament. The Hephner is an endurance tournament that starts out as a pool tournament with the top two wrestlers from each pool advancing to the placement rounds.

In preparing for the Hephner, Coach Mancini said, "I still we think we have to improve in the down position. Everybody does. That's our downfall. That's usually what the downfall is when you go up against the really good competition. You have to get out from the bottom and we just don't do it when we go up against the tougher opponents."

PICTURED: EN ROUTE TO A 13-5 DECISION, BOARDMAN HIGH SCHOOL'S MIKE O'HORO, on top, puts Chase Morgan on the mat during action at last week's Top Gun Wrestling tournament in Alliance, Oh. O'Horo went 3-3 in the tourney and has a 204 record on the season.

PENGUINS EYE NATIONAL TITLE
Youngstown State vs. James Madison: January 5, 2017

The Youngstown State football team will appear in the 2017 NCAA Division I football championship game against James Madison this Sat., Jan. 7 in Frisco, Texas. Kickoff for the contest between the Penguins and the Dukes is set for 12:05 p.m. (eastern time) at Toyota Stadium. The game will be available on ESPN2 and on the radio on WKBN 570 AM.

YSU (12-3) continued its postseason to remember with a final-second 40-38 win at Eastern Washington on a frigid, 5-degree afternoon at Roos Field in Cheney, Wash. on Dec. 17. The Penguins scored 20 fourth-quarter points in the come-from-behind win after trailing 31-20 at the start of the period.

Down 11 points, an interception in the end zone by Billy Nicoe Hurst late in the third quarter helped turned the momentum YSU's way.

The Penguins pulled within 31-27 on an 11-yard pass from Hunter Wells to Alvin Bailey with 12:14 left in the game.

After forcing an EWU punt, Tevin McCaster's third touchdown of the day, a 12-yard run with 6:30 left, gave YSU a 34-31 lead. The quick-strike Eagles offense answered just over two minutes later as Shaq Hill scored on a one-yard run with 4:24 left.

The Penguins took over with 4:20 remaining and with six seconds left faced a second-and-goal at the EWU five-yard line. Hunter Wells' pass attempt in the end zone was somehow pinned on the back shoulder of EWU's Kenter Kupp by tight end Kevin Rader, who held on for the game-winning score with just one second left.

James Madison (13-1) snapped the five-year championship run by North Dakota State with a 27-17 win over the Bison at the Fargodomein North Dakota on Dec. 16. That contest was tied 17-all in the fourth quarter before the Dukes scored the final 10 points to cap off the victory.

Saturday's NCAA title game is the fifth all-time meeting between the Penguins and the Dukes, the last of which was also in the postseason. YSU won a memorable 35-31 nationally-televised contest in the first round of the 2006 FCS Playoffs at Stambaugh Stadium.

The Penguins enter the game with four players under suspension, while James Madison has suspended seven players from its program.

YSU ranks third all time in FCS national championships with four after winning titles in 1991, 1993, 1994 and 1997. The Penguins also appeared in the title game in 1992 and 1999 as well as playing for the Division II national title in 1979.

Rader's unlikely game-wining catch against Eastern Washington, is not the only 'Catch' logged into the memory of Youngstown State grid history.

Boardman High School product Herb Williams had two of the biggest receptions in school history during the 1991 playoffs. His two key receptions in 1991 helped propel the Penguins football program to its first national championship.

Against Villanova in the first round of the playoffs, YSU began its final possession on its own 42-yard line with 2:16 remaining. After three plays lost one yard, the Penguins faced a fourth-and-11 from their 41. Quarterback Ray Isaac heaved a desperation pass downfield that was deflected but somehow was caught by Williams as he was falling to the ground at the Villanova 18-yard line. The 41-yard gain set up the game-winning field goal with six seconds left to help the Penguins advance to the second round.

In the national championship game, YSU trailed Marshall 17-6 early in the fourth quarter. Williams began the comeback with a 33-yard touchdown reception with 13:38 left to cut the deficit to 17-13. YSU went on to beat the Thundering Herd 25-17 and earn the first national title in school history.

A native of Boardman, he was a standout football and basketball player for the Spartans. Williams helped lead the Spartans grid team to a Division I state championship game appearance in 1987. He was inducted into the Boardman High School Hall of Fame in 2006.

Championship Game Notes

 •YSU is bidding to become the first three-loss team to win the FCS title since Richmond in 2008.

 •At the outset of the 2016 season, the YSU picked to finish fifth in the Missouri Valley Conference and were unranked in preseason polls. The highest YSU in-season ranking was 11th prior to the contest vs. UNI.

 •The 2016 Penguins join the 2013 Towson Tigers and the 2014 North Dakota State Bison as teams to play 16 games in a season. However, YSU is the first team to play five FCS playoff games since the field expanded in 2010.

 •YSU has won 21 consecutive games against FCS non-conference opponents dating back to a 2009 loss to Liberty.

 •This season, the Penguins have set school records for sacks (47), field goals (20) and field-goal attempts (33).

 •Tailback Tevin McCaster has scored a touchdown in a team-high nine games this season. YSU is 8-1 when he scores a touchdown. He had a career-high three TDs at EWU.

 •YSU has not allowed a rushing touchdown in the second quarter this season.

 •YSU tailback Jody Webb has had more than 200 all-purpose yards in six consecutive games. He had accomplished the feat three times in his first 40 games before his recent hot streak. In his last six games, Webb has rushed for 961 yards (160.1 per game average) on 137 carries and scored six touchdowns.

Sack Time

YSU has set a new school record for sacks in a season with 47. The previous mark was 44 set back in 1982.

While defensive end Derek Rivers continues to lead the team in sacks with 14, plenty of Penguins have been involved in a strong pass-rushing attack.

Defensive end Avery Moss is second on the squad with 10 sacks while defensive tackle Savon Smith is third with five and tackle Donald Mesier has three.

Linebackers Armand Dellovade and Jamar Pinnock, strong safety Jameel Smith and cornerback Kenny Bishop each have two. The combination of Moss, Rivers, Smith and Mesier have combined for 32 of the 47 sacks.

YSU Defense Ranks Highly

The Penguins' defensive unit ranks highly in the FCS in numerous categories entering the James Madison contest.

YSU ranks ninth in scoring defense (19.4 points per game), ninth in sacks per game (3.17), 19th in total defense (324.4 yards per game), 24th in rushing defense (128.1 yards per game) and 25th in third-down percentage defense (33.8 percent).

YSU's defense has allowed just 27 touchdowns in the last 48 quarters. The Guins did not allow an offensive touchdown against Illinois State and UNI.

The YSU defense has surrendered just 10 rushing touchdowns this year. It's the fewest rushing touchdowns since 1996 (nine in 11 games). In the regular season, YSU allowed just three rushing scores.

Only six teams have a rushing score against YSU. The Penguins have allowed 10 rushing TDs in 60 quarters (and two OTs).

Dellovade a Key Stopper

Sophomore LB Armand Dellovade, a second-team all-league selection, leads the Penguins with 98 tackles this year, including 65 solo stops. He is third with 11.5 TFLs, which includes a pair of sacks.

In conference play he had 60 total tackles, highlighted by a career-high 11 stops against South Dakota State on Oct. 22. He had 39 solo tackles in MVFC play. Dellovade has had five-or-more tackles in 12 of the last 13 games.

Going with Wells

A familiar face has started for the Penguins the past eight games in junior quarterback Hunter Wells.

Wells, who made his season debut on Oct. 29 against Indiana State, has led the Penguins to a 7-1 record, including six straight wins, since being inserted into the lineup.

He had a season-best three touchdown passes in the double-overtime win over Wofford. At Eastern Washington he completed 16-of-24 passes for 244 yards and a pair of fourth quarter touchdowns.

At Jacksonville State he threw for 290 yards completing 10-of-18 attempts (29 per completion average). At JSU he had four passes of 35-or-more yards with completions of 85, 70, 50 and 38 yards in the contest.

A veteran with 26 career starts, he has thrown for 5,190 yards and 36 touchdowns while completing 387-of-662 passes. Last year he started all 11 games for YSU completing 159-of-291 passes for 1,975 yards and 13 touchdowns.

Three QBs Not By Design

Because of injuries, the Penguins were forced to use three quarterbacks in the come-from-behind win over UNI on Oct. 15.

Starting QB Ricky Davis played the first quarter and two drives in the second quarter before leaving the game with a lower-body injury. Second-string QB Trent Hosick played four snaps of the next drive before exiting. On a 28-yard run Hosick broke his collarbone when he was pushed to the ground out of bounds.

That forced third-string QB and scout-teamer Nathan Mays into the mix. Mays played the final possession of the first half and all of the second-half in the come-from-behind win.

Then, enter Wells!

Kennedy With 19 FGs Again

Sophomore placekicker Zak Kennedy (Boardman/Cardinal Mooney) has made 19 field goals in back-to-back seasons.

In 2015, he had an outstanding first year making 19-of-23 attempts to earn first-team All-MVFC honors.

Kennedy is 19-of-29 this season despite missing two games with an injury. He was 11-of-17 before his injury and since returning to the lineup is 8-of-12. Three of those misses were against Wofford.

At Jacksonville State he had one of the best games of his career making 4-of-5 attempts. On a freezing cold day at EWU he was 2-of-2, making a 42-yarder in the contest.

With his 19 and Connor McFadden's field goal against Missouri State, the Penguins have set a school mark with 20 made field goals this year. The 33 attempts are also the most in school history.

PICTURED: IN HIS SECOND YEAR AT THE HELM, YOUNGSTOWN STATE Head Coach Bo Pelini will lead the Penguins (12-3) into the NCAA/FCS national title game against James Madison (13-1). Pelini has won a career-high 12 games this season hat marks the eighth time in his nine years as a collegiate head coach that Pelini has coached a team to at least nine wins. In seven full seasons at Nebraska from 2008-14 he won at least nine games each year, including 10-win seasons in 2009, 2010 and 2012. The Penguins are appearing in their seventh national championship game on the FCS level and eighth all-time when they take on the Dukes. YSU is 4-3 all-time in title tilts, with wins coming in 1991, 1993, 1994 and 1997. In 1991, YSU scored 19 fourth-quarter points to beat Marshall 25-17 in Statesboro, Ga. In 1993, the Pens beat Marshall 17-5 on its home field in Huntington, West Va. In 1994, the Penguins capped off a 14-0-1 season with a 28-14 win over Boise State in Huntington. In 1997, YSU claimed its fourth national championship with a late touchdown to beat McNeese State, 10-9, in Chattanooga, Tenn. The last time Youngstown State faced James Madison, a career night from quarterback Tom Zetts helped lead the Penguins to a come-from-behind 35-31 victory over the Dukes in the FCS playoffs at Stambaugh Stadium on Nov. 25, 2006.

Career In Softball Has Taken Jen Feret Around The World
August 25, 2016

Jen Feret

Jennifer Feret, daughter of Jim and Francine Feret, of Midwood Circle, a member of the Mercyhurst Lakers softball teams from 2004-2007, has been inducted into the school's Hall of Fame. The Boardman-native is the most decorated pitcher in Mercyhurst softball history.

She is now a naturalized citizen of New Zealand, where she has continued her softball career as a star pitcher with the Western Magpies, the country's nation, interclub champions.

Feret is the Mercyhurst program's all-time leader in innings pitched, strikeouts, complete games and shutouts. She also held opposing hitters to a lower batting average than any other hurler in Laker history. Feret ranks second all-time in wins and third in earned-run average.

Feret was no slouch with the bat at Mercyhurst where she ranks second all-time in home runs, fourth in runs batted in and fourth in total bases.

Feret holds several season records. As a pitcher, she owns the record for strikeouts, shutouts and opponents' batting average. As a hitter, she holds Mercyhurst's single-season record for home runs (16).

While in college, Feret was recognized on the Great Lakes Intercollegiate Athletic Conference All-Conference team in each of our four seasons: once on the first team, twice on the second team and once as an honorable mention.

After graduating from Mercyhurst, Feret spent two summers in Switzerland as a member of the Therwil Flyers that won the Swiss national title. The Flyers advanced to the European Cup, where Feret was voted tournament MVP.

She then spent a summer in Germany, and as a member of the German national title team, she again gained Europena Cup MVP laurels.

She then found a home in New Zealand.

In March, the Western Magpies won the national title and Feret gained MVP honors again. She played this summer at the World Cup for New Zealand, then lost in quarterfinal play, 8-2, to the Netherlands.

"I've won national championships in Switzerland, Germany, and New Zealand but nothing beats putting on the New Zealand uniform for the first time and singing the national anthem with my teammates before our Test Series against the Australians in Perth 2011," Feret says of her softball career.

Earlier this year, she led the Aukland's Western Magpies to a national title, tossing a pair of no-hitters against the Hutt Valley Dodgers.

"Feret was too good for the Dodgers hitters in the final, exhibiting masterly control of her dropball and change-up, which had many Hutt Valley hitters swinging at fresh air," A New Zealand scribe reported on the national championship game.

"As a small town Boardman kid, I never thought my dreams of playing international softball at the highest level would ever come true! Moreover, I never foresaw the opportunity to be a part of something so much bigger than myself!

"Softball has taken me on a whirlwind journey across the world where I have made lifelong friends and memories. I've had the privilege to help grow the game and the passion for softball all around the world!

"Because of softball I have found a home, a husband, and a life for myself here in New Zealand. I am ever so grateful to be taken in by New Zealand and given the opportunity to be apart of its national representative softball team, the New Zealand White Sox," Feret says.

As a sophomore at Boardman High School, Feret was a member of the Lady Spartans 2001 state championship softball team under Head Coach Bill Amero.

Her name is a glaring omission from the BHS athletic Hall of Fame.

Youngstown State Penguins Projected To Win Just Six Games This Season
August 25, 2016

Arguably the most dominant conference in FCS football, the Missouri Valley Conference touts the most dominant FCS program ever in five-time defending national champion North Dakota State.
This year, the Bison could be slightly more vulnerable without quarterback Carson Wentz, but do not count on it. NDSU will be bringing the big guns out once again.
Here is the Missouri Valley Conference 2016 preview:
Projected Order of Finish
1. North Dakota State
2. Northern Iowa
3. South Dakota State
4. Illinois State
5. Western Illinois
6. Youngstown State
7. Indiana State
8. South Dakota
9. Southern Illinois
10. Missouri State
North Dakota State Bison
There has never been anything like Bison football. NDSU has won 10 national titles between D2 and FCS since 1983, and they have won five straight currently. If by some act of the cosmos they win again, they get their 11th. Nobody has ever had this kind of run before.
Even with Carson Wentz gone (#2 pick of the Philadelphia Eagles), there is no reason to be concerned. Easton Stick is the starter now, and he is ready to handle this job (like he did last year when the Bison played Youngstown State and Wentz was out with an injury). The line is loaded, and will be led by Zack Johnson at OG. The RB stable is as deep as it has ever been with King Frazier, Chase Morlock and Bruce Anderson all returning.
Nick DeLuca became a star in the Montana loss last season, and is back to lead the defense from the middle at LB, and Nate Tanguay joins Greg Menard up front to give the Bison one of the most formidable fronts in the nation. If the Bison can plug holes in the secondary, there is no reason to see why they will not be in the thick of title chase number six this fall.
Projected Win Total: 9
Northern Iowa Panthers
The Panthers are giving chase to NDSU, but they may fall just short in the conference race. That being said, UNI is plenty stocked to head into the FCS playoffs this fall.
Aaron Bailey is set at QB, and came on strong late in the year in 2015. He will be a huge dual threat to stop in conference play. He will be joined by the massive Tyvis Smith, who may be the best single back in the league. The line will be loaded as well, so the UNI ground game will be alive and well as it carries UNI to the playoffs.
UNI is also loaded on the defensive front. Karter Schult is a sack machine, and will be teamed with Preston Woods who will collapse the pocket from the inside. Like NDSU, UNI is looking for help in the secondary, where they need to replace every piece. Youngstown State and the Panthers engage in a big one set for Sat., Oct. 15 at Stambaugh Stadium.
Projected Win Total: 8
South Dakota State Jack Rabbits
If not for NDSU and UNI in front of them, SDSU may very well be the kind of team that could win a conference like this. As that is said, the Rabbits will likely push the top two teams this season.
Whomever wins the outright QB job between Zach Lujan and Taryn Christion will have a premier receiver to work with in Jake Wieneke, who is right up there with Cooper Kupp of Eastern Washington as being the best receivers in the nation. The top four rushers from 2015 all return as well.
Cole Langer is a beast in the middle of the line for SDSU, and will be the leader of the defense heading into fall camp. There are missing pieces at LB and at CB, but if those problems can be solved early, the Jack Rabbits are heading to the playoffs once again.
Projected Win Total: 8
Illinois State RedBirds
The Birds have been flying high as of late, but they are heading into 2016 missing some pieces that got them to the top over the last few years.
There will be a new QB, and that should be sophomore Jake Kolbe, who must learn how to lead this team early on. There will also be a new RB this fall. Diminutive Jamal Towns should share the load there with George Moreira, but there is no one back that will carry the load as Marshaun Coprich did.
Kolbe will get familiar with WR Anthony Warrum early on, and if a stable can form behind him, the offense should be just fine, as the line returns with solid talent.
DT Dalton Keene and LB Alejandro Rivera are the lone pieces coming back in the front seven, so starters and depth must be found. The secondary was young last season, so there should be more experience and depth to be found there this fall.
Projected Win Total: 7
Western Illinois Leathernecks
Bob Nielson left WIU as a state budget crisis prevented him from receiving a contract extension in a timely manner, and so Richmond OC Charlie Fisher takes over. Trenton Norvell returns at QB, but must increase his TD to INT ratio (13/8) to keep the Leathernecks moving towards another playoff birth. Lance Lenoir is his top returning receiver, and the top eight receivers from last year all return in total.
Nikko Watson is gone at RB, so look for Steve McShane and Devon Moore to battle for the job heading into the fall.
The LB corps is solid, and will be led by Brett Taylor. This unit should be the heart of a deep and talented defense this fall.
The only thing standing in the way of another playoff birth? The schedule is daunting to say the least.
Projected Win Total: 6
Youngstown State Penguins
Things have not been the same since the Penguins were the best team in this division in the 90s. Head coach Bo Pelini was brought on with much fanfare to get the tide turned, and he found it tough going last fall in his first season. He will still need a little more time before the program is back on track and playoff bound.
Hunter Wells has the number one job at QB, for now. JC transfer Trent Hosick, a former Missouri commit, will push him, and could supplant Wells for the job.
Martin Ruiz and Jody Webb share the RB job, and will likely carry the offense until the passing game gets sorted out.
The defense is led by bull rush DE Derek Rivers, an NFL prospect, and by the best secondary in the nation; and the best boast one of the top placekickers in FCS football in Zak Kennedy.
Projected Win Total: 6
Indiana State Sycamores
There are few programs that have shown the kinds of inconsistency this program has had over the last decade. They have been great, and they have been flat out awful. There has been very little gray area when it comes to this.
It looks like bad news out the gate, as QB Matt Adam has fallen short of academic qualification, and will miss the entire 2016 season while getting his grades straight. That is a huge hit for a team that is not very loaded on offense to start out. The other four QBs returning this fall had 20 attempts between them last season.
The five top rushers from last season (minus Adam) all return, so the running game, led by Roland Genesy, will have to move the ball while the QB issues get right in camp.
Robert Tanyan will return at WR, and he is a good one.
The defense could not stop the pass last season, but they do have one of the best LBs in FCS football in Jameer Thurmon.
Projected Win Total: 5
South Dakota Coyotes
Coaching legend Joe Glenn has retired at USD, and his career ended with more of a thud at USD than many had hoped for. Former Western Illinois coach Bob Nielson is now on board after taking the Leathernecks to the playoffs last fall.
QB Ryan Seager returns and is looking for a breakout season. Trevor Bouma is back at RB, and led the backs with 6 rushing TDs, but the yardage guy is sophomore Michael Fredrick.
Riley Donovan is expected to have a huge role at WR after playing in just one game last fall. Only two of the other four top WRs return this fall, led by Brandt Van Roekel.
The defense will be full of holes as the Coyotes head into camp, and will be a primary reason why USD will not be among the competitors for a playoff birth clubs for the league this fall.
Projected Win Total: 2
Southern Illinois Salukis
SIU is yet another formerly proud program fallen on hard times in recent years in the MVC.
The Salukis had a quality QB in Mark Ianotti last season, and still they failed to win more than three games. Now he is gone. Former Saluki player Nick Hill is back as head coach, and his first order of business will be to find a QB that can help this team win some football games.
Daquan Isom is back at RB, and will start. The problem is that Ianotti was also the leading rusher. There is some depth and experience behind Isom, but he should be the guy carrying the load of the carries. Billy Reed and Jimmy Jones are back at WR to take some pressure off of the new QB.
Chase Allen is the heart of the defense at MLB as the Salukis transition back to a 4-3 defense. Minnesota transfer Craig James should add support at CB. In any eventuality, the defense must simply improve.
Projected Win Total: 2
Missouri State Bears
The Bears have fallen on some seriously hard times as of late, and the hurt looks to continue in 2016.
The Bears scored a miserable 9.1 points per game in MVC play last fall, a number that is just unacceptable. Former Missouri assistant Dave Steckel must find some pieces to help turn the ship around, but as of now, there is no rudder to work with.
Look for Steckel to build his offense around RB Calan Crowder, but Jason Randall could even push him. Either way, neither back could start for one of the better teams in this conference.
Brodie Lambert is back at QB, but he was terrible last fall, with a TD to INT ratio of 3/11. Breck Ruddick could push him, but he didn't fare much better last fall, completing barely 50% of his pass attempts.
Malik Earl is the leading receiver from last fall, but he caught just 31 passes in a season where the offense was in complete implosion.
Defensively, the Bears gave up 48.9 points per game in league play, and is every bit the mess that the offense is. Look for LB Dylan Cole to be a leader on that unit once again, but as good as he can be, he cannot play all 11 positions on the field. Help is needed, which is the understatement of all time.
Projected Win Total: 1

Boardman 10-Year-Old All-Stars Capture State Tournament Crown
August 4, 2016

 DOVER, OH.---Boardman Community Baseball's 10-year-old all-star team played eight games in seven days, winning seven, straight games to claim the State Tournament last Saturday with a 10-4 win over Dover.
Boardman gained the title game with a dramatic, sixth inning rally over the same Dover team on Saturday morning to force a second title game in the afternoon in the double elimination tournament.
Boardman held a 4-3 advantage in the first game, going into the sixth and final inning. Dover tied things up in the top half of the sixth, and Boardman answered in the bottom of the inning when Zach Ganser doubled to score Jack Ericson.
Ganser finished 2 for 2 in the game that saw five lead changes.
Gavin Hyde got the complete game mound win, allowing just four hits, yielding no walks and posting 5 Ks.
The win forced the second game and Boardman came out on fire in the top of the first inning. Satterfield reached first on a bunt single, followed by a Ryan Conti two-bagger. A Hyde sacrifice fly to deep right centerfield plated both runners.
Boardman got all the runs it needed in the third stanza, crossing the plate three times.
Cal Huston led-off with a single, and came home when Satterfield homered. Hyde then singled, reached third on two passed ball and tallied the winning run on a fielder's choice off the bat of Ericson.
Boardman added insurance in the fifth, posting three runs.
T.J. Richey led-off with single a,d came around to score on a Ryan Kalmer ground out. Ganser reached on a single, Even Sweden took first when he was hit by a pitch and then Ganser scored on a Satterfield double. Huston was inserted as a pinch-runner and scored on a passed ball.
The game finished after an hour-long rain delay.
Charlie Young got the mound win in 2-2/3 innings of work, posting three strikeouts. Ericson finished things off in relief, allowing just one run.
Defensive standouts included Richey behind the plate and Satterfield, who made an outstanding catch in centerfield.
Boardman dropped their first tournament game to New Albany, 8-4, then reeled-off seven straight wins for the state title, topping Washington Courthouse, 12-1; Kingsville, 9-0; New Albany, 10-2; Ironton, 10-8; Loveland, 6-5; and the pair of wins over Dover.
Members of the title team were Charlie Young, Marty Stachowicz, Ryan Kalmer, Evan Sweeder, Dylan Barrett, Ryan Conti, Gavin Hyde, Matt Kay, Cal Huston, Jack Ericson, Zach Ganser, T.J, Richey, Caleb Satterfield and coaches Dom Conti, Robert Hyde, Jim Huston, and Steve Satterfield

Michael Mannozzi's 20K Race In Salem, Oregon
His Final Chance To Make 2016 Olympic Team: June 30, 2016

Michael Mannozzi

Boardman native Michael Mannozzi, five-time U.S.A. Track and Field team member, will get his last chance to qualify for the 2016 World Olympic Games this week when the 20K Trials begin in Salem, Ore. on Thursday.

Mannozzi, who grew-up on Erskine Ave., is seeded eighth in a 15-man field in the trials that open at the steps to the Oregon state capitol where race walkers will complete 19 one-kilometer loops.

Mannozzi, 30, will be shooting for the Olympic qualifying standard of 1 hour, 24 minutes.

To date his best time in the 20K is 1:31.11, about eight minutes behind the standard.

Besides a spot on the Olympic team, athletes can also win prize money for top performances. First place gets $10,000 and the money is awarded down to $1,000 for seventh place.

Favorite in the race is U.S Olympic 50K qualifier John Nunn. The field also incudes U.S. collegiate champ Anthony Peters whose best time to date is 1:31.19. He is seeded fifth in the race.

For those who make the team, it's a fairly fast turnaround until they leave for Brazil. The opening ceremonies are on Aug. 5. Track events begin Aug. 12.

"I know I'm a long shot, but anything can happen," Mannozzi said on Tuesday.

Mannozzi won the College NAIA title for the 3K distance in 2010, after being in the sport for only a year.

On Apr. 10, 2011, Mannozzi landed the qualifying time for the 2012 USA Olympic 50K trials with his performance at the Ohio 50K Race Walk Championship. His qualification for the championship also made him the youngest entrant at the 2012 trials.

A.H.Davis Inducted Into Thiel College Hall Of Fame
June 9, 2016

A. H. Davis

GREENVILLE, PA.---Thiel College Athletics Reunion Weekend concluded last Saturday with the 36th Athletic Hall of Fame induction ceremony that took place at the Lutheran Heritage Room in the Howard Miller Student Center.

Among seven inductees was Boardman native A.H. Davis, son of Mr. and Mrs. Fred Davis, of Spartan Dr.

Davis, a 2003 graduate of Thiel, played basketball for the Tomcats

A Boardman High School graduate, Davis is Thiel's career leader in points (1,683). He was a four-time All-PAC selection, earning three first team nods (2001-03) and a second team honor as a freshman in 2000.

A member of the PAC 60th anniversary team, Davis helped lead the Tomcats to the PAC title in 2000.

In addition to being the program's leader in points, Davis is also the career leader in field goals (684). He ranks third in program history in free-throws (295), fifth in blocks (79) and eighth in steals (128).

Davis is the second Boardman native to be inducted into the Thiel Hall of Fame.

John Gibson was a four-time, first team All-PAC honoree and a four-time All-Lutheran team selection during his football playing days at Thiel. By the time Gibson graduated, he had held career marks in receptions (150), receiving yards (2,054), points (208) and touchdown receptions (27). He capped his career by earning Little All-American Honorable Mention status in 1970.

Upon graduation, Gibson signed a free agent deal with the Cincinnati Bengals in 1971. He is one of just two players in Thiel football history to have their number retired. He was inducted into the Thiel College Hall of Fame in 1982.

Pictured: A.H. DAVIS, 40, leading scorer in Thiel College basketball history, was inducted into the school's Hall of Fame during ceremonies last Saturday.

Jenna Vivo Wins Jr. Golf Tournament
June 9, 2016

Jenna Vivo

Boardman High School golfer Jenna Vivo shot a 73 to win the NOPGA Jr. Tournament held at Mill Creek Golf Course last Saturday. This win qualifies her to play in the Junior Sectional Championship to be played at Shady Hollow Golf Course in Massillon on June 20-21 and the NOPGA Jr. Kenny Novak Championship at Club Walden in Aurora on Aug. 11 - 12.

Brendon Lucas Sets School Record In 400, Qualifies For State Meet
June 2, 2016

AUSTINTOWN---Boardman High School senior Brendon Lucas will compete at the 2016 OHSAA State Championship this weekend at Jesse Owens Stadium on the campus of The Ohio State University in the 400 meter dash.
Lucas led the Spartans to a 9th place finish in a field of 44 schools at the OHSAA Regional Championship last week. Regional champ was Canton GlenOak.
Lucas earned his first trip to the state meet in the 400 with a personal best and new BHS record time of 48.46 seconds.
"I am absolutely thrilled for Brendon," said Boardman Head Coach John Phillips. "He has been asked to do a lot for our team this year and has battled back from a season ending injury a year ago. He is proof that working hard and following a training plan pays off."
Lucas also just missed qualifying for state meet in the 200, placing fifth overall in a personal best time of 22.16 seconds and he was sixth overall in the 100 with a time of 11.11 seconds.
Boardman junior George Wallace also just missed qualifying to Columbus with a fifth place finish in the discus with a throw of 156', and junior Chris Butler was sixth overall in the 1600 in a career best time of 4:23.
Lucas will run in the Ohio semifinals Friday afternoon, if he is in the top 9 of 16 he will run Saturday evening for the state championship.
Lucas is currently seeded fifth in the event.

Curbstone Hall Of Fame Will Induct Diamond Star Jamie Palumbo, Local Boxer Craig Kikta On May 1
March 31, 2016

BY GREG GULAS
contributor
The 49th Curbstone Coaches Hall of Fame Banquet is set for Sun., May 1 with 12 new members set for enshrinement during ceremonies at Mr. Anthony's Banquet Center, Boardman.
Former Champion High School, Ohio State and Denver Broncos standout Randy Gradishar will serve as guest speaker.
The 2016 class includes Chester Cooper (contribution to sports), Don Feren (contribution to sports), Rick Havrilla (bowling), John Hritz (coach, basketball), Craig Kikta (boxing), Jamie Palumbo (baseball), Rose Smith (bowling), Tamron Smith (football), Jim Tressel (coach, football), Bill Triplett (football), Herb Williams (football) and Bruce Zoldan (hockey).
The only pugilist honored in this year's class, Kikta was born on June 22, 1976 and is a 1994 graduate of Austintown Fitch High School.
Boxing was his first love and he entered the 1991 K.O. Drugs High School Boxing Tournament, where he was runner-up in his weight class.
At age 14, he was a Jr. Olympic champion in the 147 pound weight class in competition held in Cleveland.
In 1993 while a junior in high school, he took first-place in the Youngstown Golden Gloves 139 pound Novice Division, also earning the Novice Division's "Outstanding Fighter Award."
The following year as a senior, he earned the Youngstown Golden Gloves' "Outstanding Fighter Award" once again, this time in the Open Division.
He graduated high school in June and in July, 1994, turned pro.
Known as "The Kid," he had 18 professional fights and went 16-2 overall with eight KO's.
He won his first 14 pairings, making it 15 in a row on April 10, 1996 when he defeated Dwayne Swift on points at the Youngstown Metro Plex Center to claim the vacant IBC (International Boxing Council) welterweight title.
On August 8, 1996, almost four months to the day, Verdell Smith scored a TKO over Kikta in Columbus (his first professional loss) to wrest the IBC title from the Austintown native.
He moved to 16-1 with a unanimous decision over Deltonia Clary at the Packard Music Hall on October 31, 1997 and in his last professional match-up, lost to Rodney Jones (December 8, 1997) at the Great Western Forum in Inglewood, California for the WBO, NABO super welterweight title.
In all, his professional career was well-documented with fights that were televised to national audiences on ESPN, ESPN2 and Fox Sports.
He is the owner of Craig Kikta Distributing, L.L.C. and currently resides in Austintown.

Born on November 26, 1973, Palumbo is a Hubbard native and 1992 Hubbard HS graduate.
He starred on both the gridiron and baseball diamond for the Eagles, earning the Ron Stoops Memorial Award in baseball as a sophomore.
As a junior, he was an All-League, All-County, All-NEO, Second-Team All-State and was a Trumbull County "Player of the Year" nominee in football, earning All-League All-County and All-NEO laurels in baseball.
As a senior he was All-League, All-District, defensive "Player of the Year" and team M.V.P., earning a baseball scholarship to YSU upon graduation.
He played for the Penguins from 1993-96, earning four letters while helping to re-write several categories in their all-time record book.
As a freshman in 1993, he led the team in triples with three then during his junior campaign (1995), was part of the school's record-setting 37-win season.
That season, he led the team in batting (.340), hits (64), doubles (17, which was then a new school standard), triples (3) and walks (31), also hitting for the cycle.
In his final season the team posted the second most wins ever in a single season, leading the team once again in hits while also leading the Penguins in home runs (6) and runs (29).
He had four career grand slams, was the team's "Defensive M.V.P." his final two seasons while adding team "Most Valuable Player" honors his senior campaign.
He was the first Penguin baseball player to be named Mid-Continent Conference, First-Team (1995, 1996) two consecutive years, closing out a stellar collegiate career still ranked third overall in triples (8) for a career, 10th overall with 31 walks (1995) for a season and 10th overall with 17 doubles (1995) in a campaign.
He would later play for the Chillicothe Paints (Frontier League runners-up in 1996 and a team that was named the "Most Talented" in franchise history) and Canton Crocodiles (1997).
A member of the Giachetta's local touch football entry, he helped lead the team to the USTFL (United State Touch Football League) national championship three consecutive years (1995-97).
For his efforts he was named Special Teams "Most valuable Player" in both 1995 and 1997, also earning Offensive "M.V.P." laurels in 1996.
On the local sandlot, he was a member of the 1998 NABF World Series champions (he was named to the All-Tournament team) while in 2010 and 2011, as a member of the Canton Stallions, helped them to the Stan Musial World Series crown (he earned All-Tournament honors in 2010).
He was a 2014 inductee into the National Semi-Pro Baseball Hall of Fame during ceremonies in Evansville, Indiana.
The father of three sons, he currently serves as a real estate broker and resides in Warren.
Tickets are $60 each.
Further information can be obtained by calling 330-792-2272 or 330-506-6774, or by visiting the organization's website at www.curbstonecoaches.org


Banquet Heralds End To 56th Season Of Boardman High School Wrestling Program
March 31, 2016

BY AL MILLER

wrestling reporter

The 56th year of the Boardman High School wrestling program culminated with the annual Awards Banquet sponsored by the Boardman Mat Club last Monday at Café 422.

During this season the Spartan wrestlers won seven individual championships and five runners-up.

Assistant coach Bob 'Bubber' Foster gave the welcome and recognized the Youth State Qualifiers---Sean O'Horo and Raymond Cmil. They are the future of Boardman wrestling.

"I got to work with these two a little bit this year and the future is bright. I feed and the other coaches feed off of passion and that's what takes you the furthest in this sport and these two guys have an unbelievable amount of passion for the sport of wrestling. They put in a lot of time and it's good to have them in the program," Head Coach Dom Mancini said.

Christl DeNiro introduced Mat Club officers: Roger Carlile-President, Lisa Slipkovich-Secretary and Kimo DeNiro-Treasurer.

"We hope we'll have more underclass parents involved next year. Something we did this year was we paid for bags for the boys. The Mat Club is the only Boardman sports booster club to support a sport on three levels---Youth, Middle School and High School," DeNiro said.

Special guests at the banquet were Mrs. Cynthia Fernback, Principal and Mrs. Denise Gorske, Athletic Director.

Wreslette Advisors Lisa Graziani and Christl DeNiro awarded letters to the wrestlettes.

First year letter winners are Abbey Fryda, Madeline Hubert, Maddy Perez, Nadia Shrilla and Allisa Sipus.

Second year letter winners are Kristen Fernberg and Sarah Pavalko.

Third year letter winners are Morgan Wessling and Nina Yurcisin.

Fourth year letter winners are Tori Augustine, Morgan Bindas, Caitlynn Connor and Kathrin Ritz.

The wrestlettes handle the stat books for all of the matches, create the Senior scrapbooks, make signs and help out at fundraising tournaments at the school.

Head Coach Mancini introduced his assistants, including Foster, Jerry Pasquale, Frank Mancini, Luke Graziani and Jack Raver.

"I remember when these guys, the seniors we have here, were freshmen. We called them 'the Dream Team' because it was a good solid group of guys and we knew we could build a team around them. Over the years we are not really known much for our dual meet victories, so when we get a winning season, I'm pretty excited about it. These guys were able to come out of the year 7-6 which was outstanding for the type of opponents we are wrestling. Canfield was state runner-up. Fitch put three guys in the state tournament. I texted Coach Burd from Austintown because we lost to Fitch in the dual match. We lost to them at Top Gun, we lost to them at the EOWL Tournament, we lost to them at sectionals and we lost to them at districts, but we beat them at the state meet, thanks to Mario Graziani. I texted Coach Burd and said I told you we'd get ya," Mancini said.

Coach Mancini presented the major individual awards:

 •Most Outstanding Wrestler- Mario Graziani

 •Most Improved- Cannon "Tex" Carlile

 •Coach's Award- Jimmy Sferra

 •Jon Green Hammer Award- Kelley Williams Jr.

 •Captain Awards- Tyler Dempsey, Jimmy Sferra and Nick Patoray

 •Commitment Award- Wes Thompson

Team records for the season:

 •Tyler Dempsey: Most Takedowns, 78; Most Team Points, 307

 •Jimmy Sferra: Most Wins, 32; Most Reversals, 15; Most Escapes, 43

 •Carlo DeNiro: Most Pins, 17

 •Mario Graziani: Most Near Falls, 32

 •Graziani and Cannon 'Tex' Carlile: Most Tech Falls, 2

 •Dempsey and Carlile: Most Major Decisions, 5

Varsity letters were presented by Coaches Bob Foster, Jerry Pasquale, Jack Raver and Frank Mancini.

First year letter winners:

 •Nick Leonardo, Dan Sabelli, Troy Stack, Tyler Storey, Jermaine Wilburne, Kelley Williams and Wes Thompson.

Second year letter winners:

 •Nick Caraballo, John Fleet, Derek Slipkovich and Jimmy Vaughn.

Third year letter winners:

 •Kyle Berardi, Carlo DeNiro, Nick Patoray and Jimmy Sferra.

Fourth year letter winners:

 •Cannon 'Tex' Carlile, Tyler Dempsey and Mario Graziani.

Coach Mancini recognized first team American Athletic Conference selections: Mario Graziani (160), second team Jimmy Sferra (138);

first team EOWL selections: Mario Graziani (160), second team Jimmy Sferra (126), honorable mention Derek Slipkovich (120), John Fleet (145), Kelley Williams (152), Tyler Dempsey (170) and Cannon 'Tex' Carlile (182).

Coach Mancini pointed out, "With Mario Graziani placing seventh at state, Boardman has placed a wrestler at the state tournament eleven straight years."

As has been the custom at the wrestling banquet, each senior gave a talk. 95 wrestlers, wrestlettes, parents and guests enjoyed the evening.

PICTURED: Major award winners at the Boardman High School Wrestling Banquet were (L to R) Wes Thompson, Jimmy Sferra, Kelley Williams, Mario Graziani, Tyler Dempsey, Cannon 'Tex' Carlile and Nick Patoray

Tamron Smith, Curbstone HOF Inductee
Set The Standard For Youngstown State Fullbacks: March 10, 2016

BY GREG GULAS
contributor
The 49th Curbstone Coaches Hall of Fame Banquet is set for Sun., May 1 with 12 new members set for enshrinement during ceremonies at Mr. Anthony's Banquet Center, Boardman.
Born on Nov. 22, 1970, one of this year's football inductees, Tamron Smith, is considered one of the very best gridders ever to come out of the former Youngstown South High School.
An 1989 South High graduate, he was an All-City Series selection during both his junior and senior years, and he also earned All-Northeastern Ohio laurels in his senior season.
As a sophomore, he was a member of the Warriors 1986 playoff team, the only football team in the history of the school to make it to post-season play.
He set the South High single season rushing record and served as captain his senior season when he was named to the Northeast Ohio All-Star game.
His 180-yard, two-touchdown effort against Woodrow Wilson as a junior earned him Channel 33 'Player off the Week' honors.
Smith accepted a scholarship to Youngstown State and red-shirted his freshman season.
From 1990-93, he pieced together arguably the best four seasons of any Penguin running back, as he led YSU to four consecutive play-off appearances, a perfect regular season (1990), two I-AA national championships and a runner up-spot.
Smith was a real force for whom opponents had to prepare, however, come post-season time.
In 13 career playoff games, he rushed for 1,361 yards (304 carries) and scored 15 touchdowns.
He graduated as Youngstown State's all-time leading rusher, amassing a school record 4,866 yards on 987 totes (also a school mark).
Smith's 52 touchdowns rank second to Adrian Brown (55) while at the time of his graduation, he held school marks with 22, 100-yard rushing games and 5,128 all-purpose yards.
During the regular season he chalked up 3,505 rushing yards, carrying the ball 583 times while crossing the goal line on 38 occasions.
As a senior he served as captain and went out on top of Division I-AA as he led YSU to a thrilling, 17-5 victory over the Marshall Thundering Herd in the I-AA title tilt, a game in which he rushed for 142 yards and scored a touchdown.
During his senior season, he rushed for 1,433 yards on 287 carries, averaging 4.99 yards per rush with a team-best 20 touchdowns, including scores in each post-season contest.
He earned AFCA and Kodak All-American honors and was named the team's John Delserone 'Most Valuable Player.'
As a junior, Smith led the Penguins to the national title game (they came up short, losing to the Marshall, 31-28), scoring three touchdowns, including the tally that knotted the score in the fourth quarter.
He rushed for 1,403 yards (322 carries) and scored 21 touchdowns as a junior, scoring four touchdowns twice; first against James Madison and then against Delaware State.
Seven of his scores came during post-season play.
During his sophomore year, he rushed for a career-best 1,545 yards (301 carries), an average of 5.1 yards per carry. The team's 15-game season yielded a school, record-tying nine, 100-yard games and a total of 10 for the year.
His biggest score came in the national championship game against Marshall. With the Penguins leading 18-17 in the fourth quarter, he scored on a five-yard dash to cap a 19-point final frame as the Penguins rallied from an 11-point deficit for an eight-point victory.
In YSU's semifinal win over Samford, he rushed for 246 yards on a school-record 46 carries, those 246 yards total still ranking fourth most all-time for a single game.
His freshman campaign produced 485 yards on 77 totes, resulting in an impressive 6.3 yards per carry. He also scored two touchdowns during his initial college season.
He earned his undergraduate degree in social work from YSU in 1993 and has coached scholastically at Woodrow Wilson, Girard, Campbell Memorial high schools locally, and Cleveland Glenville High School.
Smith currently works with the Clayton County (Ga.) Department of Family and Children Services and resides in Morrow, Georgia.
Former Champion High School, Ohio State and Denver Broncos standout, Randy Gradishar, will serve as guest speaker at this year's Curbstone banquet.
A Trumbull County native, he was born Mar. 3, 1952 and was a two-sport star for the Golden Flashes, graduating in 1970 but not before earning six overall letters (three in each sport) as a star football and basketball player.
Scholastically, he earned All-League and All-County honors and was a Star Helmet Award honoree.
In basketball, he was the Golden Flashes leading rebounder all three years and the second leading scorer twice, earning All-League and All-County honors.
He holds Champion hoop records for most blocked shots in a career (44), top single game rebounder (26) and career rebounding leader as well (817).
For his efforts, he was inducted into the Champion High School Athletics Hall of Fame in 2004.
Upon graduation, he accepted a scholarship to play for The Ohio State University and legendary head football coach, Woody Hayes.
A two-time consensus All-American for the Bucks, he finished sixth overall in the 1973 Heisman Trophy balloting and was called by Hayes "the best linebacker I ever coached."
He was a three-year starter for OSU (from 1971-73), helping the team to a 25-6-1 overall mark, two Big Ten titles and a 42-21 victory over the University of Southern California in the 1974 Rose Bowl, which capped a 10-0-1 senior campaign in which the Buckeyes allowed just 64 total points while posting four shutouts.
Gradishar registered 134 total tackles, including 60 solo stops as a senior when he was chosen to play in the 1974 Hula Bowl and Coaches' All-American game.
An Academic All-American in 1973 (he graduated with a degree in Distributive Education), he was inducted into the Ohio State Varsity 'O' Hall of Fame in 1983 and named to the GTE Academic Hall of Fame in 1992.
He was also inducted into the Colorado Sports Hall of Fame (1987), College Football Hall of Fame (1998) and received the Dick Butkus Silver Anniversary Award, recognizing his achievements 25 years after his graduation from Ohio State.
Selected to the OSU Football All-Century Team in 2000, the Buckeyes' end-of-season award for Most Outstanding Linebacker is now known as the 'Randy Gradishar Award.'
Most recently, he was named as the eighth-best Ohio State player of all-time and made the list of Top-100 college football players of all-time as well.
In 2000, he was named to ABC Sports' All-Century team at inside linebacker.
Drafted 14th overall in the 1974 NFL Draft, he played ten seasons for the Denver Broncos and was considered the centerpiece of its Orange Crush defense.
Considered one of the greatest defensive players in Broncos' history, he became a starter midway through his rookie season and was named to his first Pro Bowl after the 1975 season; his second in the NFL.
From that 1975 campaign through his last in 1983, the Broncos defense allowed the third fewest rushing yards in the NFL, behind only the Pittsburgh Steel Curtain defense and the Cowboys' Doomsday defense.
He was voted second-team All-AFC by United Press International in 1976 and in 1977, helped the Broncos to Super Bowl XII.
He then made the Pro Bowl for the second time, which began a string of six straight appearances (1977 to 1983).
A multiple all-pro selection, he was also voted the AFC Defensive Player of the Year by the Columbus Touchdown Club, was a consensus NFL 'Defensive Player of the Year,' was named defensive player of the year by both the Associated Press and UPI and received the George S. Halas Trophy as well.
The late Steve Sabol of NFL Films said of Gradishar, "His range separated him from others at his position. A sure and determined tackler, he was also an excellent pass defender. He had special qualities in terms of intelligence, preparation and athletic ability. His 'play anticipation' was the best in football. He had a great ability to square his body into the ball carrier at the moment of impact; which made him an incredible performer on third or fourth and short."
In Jan., 2008, he was voted by a panel of former NFL players and coaches to Pro Football Weekly's all-time 3-4 Defensive Team, joining Harry Carson, Lawrence Taylor, Andre Tippett, Howie Long, Lee Roy Selmon and Curley Culp.
Gradishar retired after the 1983 season and finished his career with an NFL record for most tackles all-time with 2,049 takedowns. He had 20 interceptions, which he returned for 335 yards and three touchdowns, also recovering 13 fumbles, which he returned for 72 yards and one touchdown.
His post-NFL career has been just as busy as he was on the field as he has made several trips to the Middle East in order to visit our troops, was president of the Denver Broncos Youth Foundation (1982–92), has served on the NFL Players Special Advisory Council (1992-95) and is the director of corporate communications for Phil Long car dealerships in Colorado.
Gradishar has worked with Promise Keepers in Denver (1994-97), participated in the Susan G. Komen for the Cure celebrity race to raise awareness and funds for research into curing breast cancer and serves as honorary chair for the Susan G. Komen for the Cure organization.
He is also president of the Phil Long Community Fund, a non-profit organization that provides financial resources to help champion self-esteem and the leadership of young people through excellence in education, sports and recreation.
Tickets for the Curbstone event are $60 each and can be obtained by calling 330-792-2272 or 330-506-6774, or by visiting the organization's website at www.curbstonecoaches.org.
Other inductees this year are Chester Cooper (contribution to sports), Don Feren (contribution to sports), Rick Havrilla (bowling), John Hritz (coach, basketball), Craig Kikta (boxing), Jamie Palumbo (baseball), Rose Smith (bowling), Jim Tressel (coach, football), Bill Triplett (football), Herb Williams (football) and Bruce Zoldan (hockey).

Mannozzi Third In 50km Olympic Trials Race Walk
March 3, 2016

 SANTEE-CALIF.---Michael Mannozzi, 29, of Erskine Ave. Boardman, (now living in Toronto, Ontario, Canada awaiting the birth of his first child) captured third place at the USA Track and Field 50 km Olympic Trials Race Walk with a personal best time of 4:31.46.

Winning the trials race was 38-year-old John Nunn of Bonsall, Calif., whose personal best time of 4:03.21 uniquely qualified him to compete in this summer's Rio Olympic Games, that will be his third Olympic appearance. Capturing silver was rising star Nick Christie, of El Cajon, Calif. in a time of 4:22.30.

Both Christie and Mannozzi have until May 8 to chase the standard qualifying time (4:06) for the 2016 Olympic Games. The 50k Race Walk is the longest foot race contested in the Olympic Games, at 31.1 miles, it is almost five miles longer than the marathon. The trials race was 40 laps of a 1.25k (roughly three-fourths of a mile) circuit. Weather conditions were unseasonably warm with temperatures rising into the 80's with bright sunshine.

The top three finishers and Matt Forgues, who finished fourth at the Trials, two minutes behind Mannozzi, met the standards to earn them a spot on the USA Team for World Race Walking Team Championships. The event will be contested in Rome, Italy on May 7-8.

Nunn and Christie were shoulder-to-shoulder through the first 28 laps of the race, when Christie surged into first for a lap, before falling back again.

At the time, both runners were meeting the qualifying time.

Christie said after the race that he crashed after 31 laps and had to fight through a lot of pain to claim second.

"Racing in these conditions just two and a half days after training in 10 degree weather was a huge challenge. Having the opportunity to stand on the podium for capturing third place was a dream come true and an enormous improvement over my ninth place finish four years ago," Mannozzi said.

"This is quite a breakthrough for me, but I know that I can't get too proud because I haven't met the standard and that's the name of the game. I congratulate John (Nunn) and Nick (Christie) for a valiant effort, he added.

Christie lapped Mannozzi three times during the race. In the final 10k, Mannozzi had un-lapped himself twice. Christie said after the race he thought Mannozzi was going to catch him.

Mannozzi began race walking while at Notre Dame College in Euclid, Oh, and staged a stunning win in 2010 in the 3,000-meter NAIA championship, coming from a lap behind late in the race to claim the title. Since that time he has amassed ten national race walking titles.

Mannozzi is one of the few elite athletes listed in two events in this year's Olympic Trials.

He is ranked eighth in the United States in the 20 km racewalk and will compete June 30 in Salem, Ore. in the Olympic Trials at that distance. The qualifying time is set at 1:23. Mannozzi best time to date in the 20k is about ten minutes off the standard, at 1:31.11.

One of his major sponsors is Pizza Joe's, Market St. in Boardman, operated by Mario LaMarca. Others include Advanced Chiropractic and ORE, both of Boardman; the Achilles Run Shop in Mentor, Oh., and Power Bar

photo/Ken Stone

 Pictured: MICHAEL MANNOZZI, CROSSES THE finish line in third place at the U.S. Olympic Trials in Santee, Calif. in the 50k race walking championships. Mannozzi, dubbed 'The Italian Stallion of USA Track and Field,' looks forward to improving his time when he competes on the USA team at the World Race Walking Team Championships in Rome, Italy May 7-8.

YSU Penguins Sign Highly-Touted QB
February 11, 2016

Youngstown State Head Football Coach Bo Pelini announced last week that 11 student-athletes have signed National Letters of Intent to join the Penguins program. Eight signed with YSU last week, while three are currently enrolled for the spring semester.
Joining the YSU program were WR Stefan Derrick II, OL Norman Fox, CB Darius Hall, LB/RB Devon McNutt, P/PK Nate Needham, LB Malachi Newell, RB London Pearson and DL Jamal Smith.
The three junior college players who are currently with the program are QB Trent Hosick, C Vitas Hrynkiewicz and CB Billy Nicoe Hurst.
The Penguins open spring drills in mid-March with the annual Red-White Spring Game set for Fri., Apr. 15.
Perhaps the big catch for the Penguins is quarterback Hosick. He was recruited to play at Missouri, but left the program after his freshmen year for Arizona Western, a junior college, where he played for two years.
Hosick drew the interest of YSU Head Coach Bo Pelini while the coach was at Nebraksa. A variety of reports said the Hosick was planning to attend Brigham Young or San Diego State.
After speaking with Pelini, Hosick made the move to Youngstown State, where he will be a junior and is expected to battle with two-year starting quarterback for the Pens, Hunter Wells, who displayed some timidness on running plays last season.
Hosick is a thickly built QB with great athleticism and strength.
In two seasons at Arizona Western, Hosick tossed for 2017 yards and 18 TDs and rushed for 855 yards and 14 TDs, despite injuries during his senior season, and taking over the quarterback duties as a freshman in mid-season.
As a senior at Staley HS in Missouri, Hosick was one of 12 finalists for the Wendy's High School Heisman award.
His high school football coach, Fred Bouchard, said that Hosick is one of the most competitive players he's ever coached, a player who loves winning.
Hrynkiewicz is a 6-4, 304-lb. offensive lineman who comes to YSU after playing as Independence Community College in Kansas.
Hurst is a 6-0, 190-lb. defensive back who comes to YSU from Contra Costa Community College in California, where he was an all-league pick as a sophomore, posting 44 tackles and three interception.
Coach Pelini said he hopes to sign at least two more players to the Penguin roster this spring.

Stoops Scholarship Event Set For Feb. 14
February 4, 2016

Cardinal Mooney High School's Athletic Hall of Fame, Ron Stoops Scholarship Dinner, will be held at Mr. Anthony's in Boardman on Sun., Feb. 14.
A buffet dinner and open bar are scheduled between 6:00 p.m. and 8:00 p.m., with the induction ceremony to start promptly at 8:00 p.m. Tickets are $75, or $600 for a table of eight.
Proceeds will benefit the Ron Stoops Scholarship Fund. For reservations, call (330) 788-5007, or purchase tickets online through the Cardinal's Nest at www.cardinalmooney.com.
Inductees include:
Josh Allegretto, 1998, basketball; Chris Amill, 1994, football; Erin Barnett Loesch, 1999, softball; Colleen Carney Duchon, 1998, soccer; Kristin Demidovich, 2000, tennis; Matt Finnerty, 2000, cross country; Mike Handel, 2000, football; Katie Hardie, 2000, basketball; Mike Lodyn, 1974, football; Walter Madison, 1990, track; Joe Marzano, 1998,baseball; Robert Shepas, 1969, football; Robert Sheridan, 2000, cross country; and Eddie Thomas, 1988, football.

Ignazio Gets Coach Of Year Recognition
February 4, 2016

Curbstone Coaches held their annual Football Recognition Banquet on Sun., Jan. 31 at The Georgetown.
Boardman Spartan Head Football Coach Joe Ignazio earned Region 8 Coach of the Year honors, and was selected as the Big 22 Coach of the Year. He will be an assistant coach for the North team in the annual North-South football game to be played in April.
Spartan Assistant Grid Coach Mike Popio Sr. was tapped as the Region 8 Assistant Coach of the Year.
Eight Spartans were recognized as first team All-AAC selections in the Gold Tier including seniors Adam Deeley, Alex Duda, Mario Graziani, Nick Patoray, Erick Ritz, and Wes Thompson; junior Travis Koontz and sophomore Mike Melewski.
Graziani was honored as the AAC Gold Tier Defensive Player of the Year and both he and Thompson were honored as Northeastern Ohio Inland First Team selections.
Duda was introduced as a finalist for the Bryd Giampetro Award, the highest award the Curbstone Coaches give to a football player in the Tri-County area.

Graziani Claims Third Spot At The Hephner
by Al Miller, Wrestling Reporter January 28, 2016

The Boardman High School wrestling team competed in the 23rd Annual Josh Hephner Memorial Tournament at Fitch High School last weekend. The Hephner is an endurance test that prepares wrestlers for the post season. The first part of the tournament is a pool tournament with four pools. 28 teams competed. The top two wrestlers in each pool then go into a bracket tournament to determine placing.

Boardman finished 11th with four placers in a field of 28 teams.

"Not too bad. Everybody won at least a match and everybody was trying to score points, even the guys that didn't make it into the bracket tournaments and that helped. Anytime we finish in the top half at that tournament, it is a good showing," said Boardman Head Mat Coach Dom Mancini.

Leading the Spartans in his first competition of the season was Mario Graziani in the 160# weight class. Graziani, coming back from a foot injury suffered in the last game of the football season, was in a pool of seven competitors and wrestled five matches on Friday, his first day back. He went 4-1, losing to the second seed Jake Sawyer of North Royalton in the last match of the day.

In the first round of the brackets, Graziani defeated state ranked (13th) David Heath of Akron St. Vincent-St. Mary, 4-3. In the next round Graziani jumped-out 2-0 on Braxton Freeman of Massillon Jackson. In the second period Graziani took down and got caught on an escape move and pinned. In the consolation final he avenged his earlier loss to Jake Sawyer with a 4-2 victory to place third.

"Mario definitely battled. There is definitely a little rust there as far as technique goes and also with conditioning. He hasn't really wrestled in almost a year. It's not a bad showing for his first tournament back," Mancini said.

Boardman's Jimmy Sferra in the pool tournament was 5-0 with three decisions, a major and a pin in the 138# weight class to advance to the brackets.

In the first round of brackets Sferra pinned Gavin Chew of Mogadore. In the next round he lost a 7-3 decision to state ranked (2nd) Brett Bailey of Southeast, the eventual champion. In the consolation final, Sferra lost a 3-1 decision to state ranked (8th) Seth Whitehead of Massillon Jackson to place fourth.

"Jimmy wrestled a great tournament. Tough weight class. A lot of hard fought wins. He's a battler and he showed that this weekend," Mancini said.

Spartan Tyler Dempsey in the toughest weight class in the tournament was 5-0 in the pool tournament with three pins, a tech fall and a decision over state ranked (14th) Zach Defraine of Medina.

In the first round of brackets Dempsey won an 8-6 decision over state ranked (20th) Isaiah Jackson of Fitch. In the next round he lost an 8-4 decision to state ranked (2nd) Victor Marcelli of Massillon Jackson. In the consolation final Dempsey was pinned by Zach Defraine of Jackson to place fourth.

"Tyler Dempsey is one tough wrestler and he just keeps getting better and better. He can compete with anybody in the state. He has already proved that. It is just going to be a matter of how much he accelerates his improvement between now and the state tournament as far as how good he'll end up," Mancini said.

Boardman's Nick Patoray was 3-1 in the pool tournament in the 195# weight class with two decisions and a pin to advance to the brackets.

In the first round, Patoray lost a 6-1 decision to Paul Skye of Mogadore. In the second round Patoray pinned Brad Powloski of Southeast. In the fifth place match, Patoray lost a 7-6 decision to Heath Snyder of Loudonville. He scored a late takedown with a headlock but couldn't get him turned for the back points and placed sixth.

Other Boardman wrestlers that competed were: Danny Sabelli (1-3 at 113#), Derek Slipkovich (3-2 at 120#), Jimmy Vaughn (1-4 at 126#), John Fleet (3-3 at 145#), Kelley Williams (2-3 at 152#), Cannon 'Tex' Carlile (3-2 at 182#), Nick Caraballo (1-3 at 220#) and Wes Thompson (2-2 at 285#).

The Spartans compete next in the Division 1 Regional team tournament at Fitch.

PICTURED: photo/Al Miller

 TAKING TO THE MAT FOR THE FIRST TIME THIS SEASON, Boardman's Mario Graziani, on top, uses a half nelson to turn Sam Parri of Akron Hoban at last week's Hephner tournament. Graziani won the match by a pin. Graziani was out of action due to an ankle injury he suffered during the football season

YSU Scholarship Ring Banquet
Honors David Deibel : January 28, 2016

David Deibel

The Youngstown State University Penguin Club and Covelli Enterprise will hold the 26th Annual Penguin Club Scholarship Ring Banquet on Tues., Feb. 23, at 6:00 p.m. at Mr. Anthony's in Boardman.

Each year the Ring Banquet celebration highlights the tremendous accomplishments of the Penguin student athletes, coaches and contributors.

This year, David C. Deibel, president of Boardman Steel, will be honored as the 2016 Penguin of the Year. As a graduate of Youngstown Sate University and a current member of the Board of Trustees, Deibel's passion for YSU is unquestioned.

"He is constantly trumpeting the cause for Youngstown State and our valley, and we are extremely grateful for his unwavering commitment and dedication." Ronald Strollo, executive director, of athletics said.

"He epitomizes what it means to be 'Penguin Proud' and we are very happy that he is part of our Penguin family," Strollo added.

Deibel graduated from Ursuline High School and earned his engineering degree at YSU. His father, Jerry, founded Boardman Steel in 1963. David assumed the position as owner and president in 1999.

Deibel was an integral part of the YSU Stadium campaign, is a past president of the YSU Penguin Club, and a member of the YSU Ice Castle Scholarship Fund, and a major supporter of the YSU Philosophy Society.

For more information on: table reservations, individual tickets, to sponsor a student-athlete dinner, to purchase an autographed football, or place an advertisement in the program, visit http://ysusports.com/penguin_club.

Reservations are due by Wed., Feb. 10 and can be made by calling 330-941-2351.

Mannozzi Claims 30K National Title
November 19, 2015

Mike Mannozzi

Boardman native Mike Mannozzi captured his second United States Track and Field 30K race-walking championship in October at Rockland Valley State Park, New York with his personal-best 2:31:13 clocking over the 18.6 miles.

Mannozzi both regained the 30K national title he held in 2013 and clinched the overall USATF Racewalking Grand Prix crown. It was the 11th national title of his career.

Mannozzi took the lead after 23km and never relinquished it, though he was challenged for the overall win. He credits the field of international athletes including multiple Olympians from other nations, particularly from Central and South America who were also racing various distances at the same event.

Mannozzi set his first personal best performance of 2015 at the USA Track and Field's 1 Hour event on Aug. 2nd, in Gloucester, Mass., and followed that showing winning the USA 40k championship on Sept. 12, in Ocean Township, New Jersey.

Next up for the 'Italian Stallion' of USA Track and Field, as he is often called is the USATF 50k national championships this weekend in Santee, Calif.

Dresden Rolls Over Boardman In Opening Round Playoff Game
November 12, 2015

Boardman lost four players due to injury, including its leading rusher, in the first half of play and fell to Dresden Tri-Valley, 27-2, in opening round, Div. I grid playoff action last Friday night at Boardman Stadium before some 4000 fans.

The Spartans bowed out with a 6-5 log on the season, while Tri-Valley advanced to second round play to face Massillon Perry, 9-2, this Friday night at Dover's Don Crater Stadium. Perry edged the Spartans, 13-10, in the fourth week of the regular season.

Tri-Valley was making its eighth appearance in the last nine seasons in playoff action under head coach Justin Buttermore.

The Scotties won the coin toss and elected to kick off to the Spartans to open the game.

The Spartans went three and out on their first series and Tri-Valley got the ball back on their own 37 yard line for their first possession of the game.

Their first play from scrimmage was a Ty McGee pass completion to Matt Lawler that went 14 yards.

On their second play from scrimmage, tailback Cody Collins romped 14 yards for another first down, this one to the Spartans 35 yard line.

Two more plays, both on the ground, gave the Scotties another first down when Collins was tackled at the 20 yard line by Wes Thompson.

After a short pass completion moved the ball four yards, the Scotties went back to Lawler on a run that was stuffed by Thompson after a three yard gain. But Thompson, a key to the Spartans defense, went down and out on the play with a leg injury.

Tri-Valley stayed on the ground on third and fourth downs. Both plays were stopped by Erick Ritz and Boardman got the ball back on their own 16 yard line.

The Spartans staged three straight running plays, all by their leading rusher on the season, Mario Graziani, who lugged the ball on a 17 yard run on a third and 9, to give the Spartans a first down at the 44 yard line. The play was costly to Boardman, as Graziani left the game with an ankle injury. He would not return.

Boardman moved into Tri-Valley territory when quarterback J.R. Ryan hit Austin Barone for a first down. But a holding penalty and two short runs forced the Spartans to punt, facing a fourth and 24.

The Scotties got the ball back with 1:17 left in the first stanza. A first down run by McGee and a second down, 38 yard pass to Lawler gave the Scotties a first down at the Boardman 33 yard line. Tri-Valley went back to the ground game on first down and on the play, the referees called Boardman for a late hit, giving the Scotties a first down at the 7 yard line.

Boardman's defense stiffened, when Jordan Acevedo stopped a run on second down and Gaven Strines and Ritz stuffed a third down run.

Tri-Valley had to settle for a 19-yard Chase Dinan field goal to assume a 3-0 lead at 10:13 of the second quarter.

The Spartans gave the ball back to Tri-Valley on the third play of the next series when J.R. Ryan's fumble was recovered by the Scotties at the 33 yard line.

It took Tri-Valley just four plays to find paydirt as Cody Collins tallied from three yards out with 6:29 left in the first half.

Another Dinan field goal, this one from 20 yards out, made it 13-0 at the half.

Tri-Valley's Colin Slaboden opened third quarter play with a 66 yard kickoff return to the Boardman 16 yard line. Three plays later, Collins tallied from a yard out and Boardman faced a 20-0 deficit.

The Spartans opened third quarter play with a new quarterback, sophomore Noah Falleti. His first play from scrimmage began with a bobbled snap from center that moved Boardman back to its one yard line. But face mask and unsportsmanlike conduct penalties gave the Spartans some hope, moving the ball out to the 38 yard line.

The Spartans could manage just seven yards in three plays and punted, giving the Scotties the ball back on the 14 yard line.

Two plays later, Andrew Newson, said to be recovering from a broken leg suffered during the regular season, scampered 88 yards into the end zone to take the air out of any Spartan hopes.

The Spartans failed to score on four possessions in Tri-Valley territory in the second half, three because of turnovers, and got their only points of the game in the final stanza when a Tri-Valley punt snap went into the end zone.

Tri-Valley ended the game with a 356-183 bulge in total offense, including 238 yards on the ground.

"Tri-Valley is a good football team that beat us up front. Their community is a football community

"We lost Mario Graziani on our second series on offense and I think it took the wind out of our sails. I hated to see a kid like that go out the way he did. I told him it was only fitting that his final run was a 17 yard gain where he was weaving in and out of the defense before being brought down. We had not had to deal with the injury bug all year and it seemed to hit us all at once. We had three other two-way starters go out the first half as well. But, Tri-Valley was the better football team. Hats off to them," Spartan head coach Joe Ignazio said.

The Coach lauded his seniors.

"Our 14 seniors are special group of student-athletes. I am proud that the 2015 year gets to go up on our wall forever as being a team to make the playoffs. This group endured more adversity than anyone could ever imagine and they always kept coming back and battling. They are everything you want in a group of seniors," Ignazio said.

"We preached all week that we had to be a physical team, and our kids rose to the occasion," Tri-Valley head coach Buttermore said. "I would not have thought, quite honestly, that we could have controlled the game as well as we controlled the game. But our kids, to their credit, never had any doubt. They came out and played very well from the start on both sides of the ball."

PICTURED:  Quarterback Andrew Newsom, 10, playing on a broken leg suffered earlier in the season against Sheridan, put the game away with an 88-yard scoring run with 6:24 left in the third quarter against Boardman last weekend. Attempting to chase him down is Boardman's Alex Duda, 8.

Playoff Bound Boardman Tops Ashtabula Lakeside, 31-0
6-4 Spartans Face 9-1 Tri-Valley: November 5, 2015

Boardman High School sealed an Ohio Div. II playoff berth last Friday with a 31-0 win over Ashtabula Lakeside to move into playoff action for the first time since 2011.
The Spartans finished regular season play with a 6-4 record under third year head coach Joe Ignazio and as champions of the All America Conference Gold Division.
Boardman moves into playoff action on Friday night against the 9-1 Dresden Tri-Valley Scotties that have won five-straight Muskingum Valley League titles. The Scotties have earned eight post-season playoff berths in nine seasons under head coach Justin Buttermore.
The opening round playoff game will be played at Boardman Stadium with kickoff set for 7:30 p.m.
The Spartans opened play against Lakeside when Adam Deeley's kickoff looked like it was going out of bounds. But the ball stayed in-bounds and the Dragons just watched the ball bounce. Boardman's Sheldon Broyles alertly fell on the loose ball and the Spartans took over at the 2-yard line.
On the first play from scrimmage, tailback Mario Graziani scampered to the right, untouched into the end zone just seven seconds into the game. A Deeley PAT boot gave the Spartans a 7-0 lead.
On its next possession, Lakeside endured four, straight penalties, then stung the Spartans on a second and 30 pass for a first down on a play that covered 33 yards.
On two of its next three plays, Lakeside was called for a pair of false start penalties and on third and 21, Gavin Strines intercepted a Dragons aerial and the Spartans got the ball back near midfield at the 8:58 mark.
With a half-minute remaining in the first stanza, Lakeside again was hit with a false start penalty on a third down play and had to punt. Boardman got the ball back on their own 43 yard line.
Boardman went backwards when offensive lineman Jesus Cordero was called for holding on first down, and quarterback J.R. Ryan fumbled a snap from center to put the Spartans into a second and 26.
Graziani picked-up a dozen yards on a run, and a Ryan to Austin Barone pass covered 15 yards to give Boardman a first down at the Lakeside 31 yard line. A Graziani fourth down run gave the Spartans a first down at the 18 yard line, but the drive stalled and Deeley entered the game and kicked a 35 yard field goal to lift the Spartans to a 10-0 lead with 5:57 left in the first half.
Boardman made it 17-0 at the half, courtesy of a Broyles pick six that covered 42 yards.
Following a scoreless third frame, Boardman tacked on two TDs in the final stanza, one on a 57 yard Strines punt return and a Deeley PAT kick, and another when Noah Falleti hit Travis Koontz for a 23 yard scoring play, followed by an extra point kick off the toe of  William McCarthy.
Final stats in the game showed Boardman with a 6-2 margin in first downs, and the Spartans held a 121-107 margin in total offense, an improbable performance to seal a playoff berth.
The Spartans ended the regular season winning five of their last six games, three of those wins coming on shutouts on their home field.
Going into playoff action, Boardman has outscored its foes, 154-132, allowing opponents 13.2 points a game.
Tri Valley has outscored its opponents 382-54, and despite its 9-1 mark goes into post-season play as the #5 seed in Region 5, Div. II ratings, while Boardman enters the playoffs ranked #4 in the Region 5. The better rating enabled the Spartans to host the opening round tournament game.
Tri Valley has won 42 straight Muskingham Valley conference games, and the Scotties come to Boardman Stadium on a six game win streak, last losing to Zanesville, 10-7, in the fourth week of the season.
Boardman enters the playoffs averaging 130 yards a game on the ground and 71 yards a game passing.

Boardman's Jacinta Pikunas Second At Ohio Prep Golf Championships
October 29, 2015

Boardman High School junior Jacinta Pikunas claimed second place at the OHSAA State Golf Championships last weekend in Columbus, tying for runner-up honors with junior Katie Halliman from Cincinnati Walnut Hills.
Pikunas shot 74-75-149, two strokes behind state champion, senior Kellen Alsip from Cincinnati Sycamore, who shot a 147. This was Jacinta's third trip to the State Meet.
Her teammate, sophomore Jenna Vivo, placed 13th in her first trip to the state meet. She shot 78-77 for a total of 155. The girls state competition was played on the Gray Course at Ohio State University. The girls are coached by Brian Terlesky.
The Boardman boys golf team placed seventh at the state golf tournament playing on the Scarlet Course at OSU. They shot a 651 total for the two-day competition shooting 320 on the first day of competition and 331 on Saturday. Spartan sophomore Brian Terlesky placed 14th overall shooting a 157 with rounds of 78 and 79. This was Terlesky's second trip to the state meet.
BHS freshmen Cole Christman placed 18th overall shooting a 158 with scores of 77 and 81, while sophomore Cade Kreps placed 23rd with a total score of 159, shooting 79 and 80. Senior Ethan Thomas placed 64th shooting a 177 with rounds of 86 and 91; and sophomore Bobby Jonda placed 71st shooting 191 with rounds of 97 and 94.
The Spartan boys are coached by Ron Moschella.

Mannozzi Earns USATF Athlete Of Week Honor After Third Straight National 40k Crown
October 22, 2015

INDIANAPOLIS---Boardman native Michael Mannozzi (Erskine Ave.) has been named USA Track & Field's Athlete of the Week after winning the 40k Race Walk Championships held Sun., Oct. 13 at Joe Palaia Park, Ocean Township, New Jersey..

"I went into this race with a plan of negative splitting, as my coach, Michael Rohl, and I planned in the weeks prior preparing for the race," said Mannozzi. "I had executed a similar plan en route to winning the 30k national title last month. Both races were used to help me develop and race effectively for an optimal performance for the upcoming USA 50k National Championships next month in Coconut Creek, Fla."

Mannozzi led the men's field over the distance (24.8-mile) route with a clocking of three hours, 28 minutes and 49 seconds.

This was Michael Mannozzi's third consecutive 40k national title and his 10th career national title. He took the lead at the 18k mark and never looked back.

His next race will be the USA 30k national championships in Nyack, New York on Sun., Oct. 25 where he will be toeing the line with Olympians from three nations.

PICTURED: Shore AC teammates Michael Mannozzi (3:31:05) and Susan Randall (3:59:21) cruised to decisive victories in the 77th annual USATF National 40-Kilometer Racewalking Championship held at Joe Palaia Park, New Jersey. For Mannozzi, it was his third straight 40K crown and 10th national title. For Randall, it was her first national walk victory.

Boardman Boys Vie For Ohio Links Crown
Jenna Vivo, Jacinta Pikunas Set For Girls Championship Tournament: October 22, 2015

Boardman High School will send its entire boys golf team and two Lady Spartans golfers to the Ohio prep links championships this weekend in Columbus.
The boys team, under the direction of Ron Moschella, earned its berth in the championships with a second place district finish with a 303 stroke total, just one stroke behind district champ Medina.
Dublin Jerome High School figures to be the favorite, entering the state meet as Central District champs with a 292 total, and fielding a senior-laden team that includes one junior. The 292 total was the best at any Div. I district championship.
Boardman enters with one senior, captain Ethan Thomas; three sophomores, Brian Terlesky, Cade Kreps and Bobby Jonda, and freshman Cole Christman.
Thomas saved his best round of the season for the district championships at Pine Hill GC, shooting an even par 36-36-72, that included a 23-ft. birdie putt on the 426-yard 18th hole.
"Ethan played his best round ever and that saved us," Moschella said, adding his captain "practices hitting the ball all the time."
Terlesky went into the clubhouse at 39-35-74. His drive on the 18th hole landed somewhat behind a tree and Terlesky hooked his second shot to the green, and two-putted to save par.
Kreps finished 41-37-78, including a back nine that included two birdies, while Christmas posted a 42 on the front side and went one-over-par 37 on the back for a 79.
Rounding out Boardman's tourney team is Jonda, who finished with an 85 at the district event.
Boardman opens play in the 36-hole state event Friday on Ohio State's Scarlet Course, where pin placements leave little room for error, with the final round on Saturday.
Terlesky will see play in his second state championship. Last year as a freshman, he finished fourth. The top three finishers in last year's event have all graduated.
"We're not going there to say 'we're glad we are here.' We going there to compete at our best," Moschella said this week.
He added, "The kids all thought they could have played a little better at the district meet, and we hope to carry that kind of momentum in the state championships.
The Ohio high school girls' championship gets underway at OSU's Gray Course where Boardman sophomore and sectional and district champ Jenna Vivo; and junior Jacinta Pikunas, a two-time state qualifier, are set to compete.
Vivo earned tourney titles at each event with an 18-hole score of 73; while Pikunas earned her berth in a one-hole playoff after finishing 18 holes at the district meet at 74 strokes.
Pikunas' best finish at the state meet was seventh.
"We have two, quality student-athletes representing us in Columbus," Boardman head girls golf coach Brian Terlesky said, adding "When they get to the golf course, they are all business."
Both Lady Spartans are steady golfers, as Pikunas finished the regular season with a 9-hole average of 34 strokes; and Vivo ended averaging 37 stroke a nine, until she got red-hot at sectional and district play as the medalist in both tournaments.

Boardman Golf Teams Capture Sectional Titles
Christman, Terlesky Co-Medalists; Vivo's 75 Leads Lady Spartans: October 8, 2015

Boardman High School golf teams each won sectional golf title, advancing to district competition set for this weekend.
The Boardman boys team scorched Tanenhauf GC in Alliance, setting a sectional tourney record of 302 strokes, as freshman Cole Christman and sophomore Brian Terlesky shared medalist honors with two-over par totals of 74 strokes. Sophomore Cade Kreps and senior Ethan Thomas both came in at 77 strokes to put the accent on the record-setting total.
In girls play at the par-71 Tamer Win GC in Cortland, Boardman sophomore Jenna Vivo set the pace with a 75, finishing in a second place tie against the rest of the field, as the Lady Spartans posted a championship total of 328 strokes.
Junior Jacinta Pikunas finished at 82, while sophomore Britney Jonda finished at a season-best 83, and senior Tori Augustine came in at 88 strokes.
The Boardman boys, under the direction of legendary coach Ron Moschella, finished the regular season with an unbeaten, 18-0 log, including the All American Conference championship, as well as taking the top spot in Canfield and Ursuline Invitational events.
"We opened the season in the Canfield event that was held at Tippecanoe Country Club. Our team finished in first and at 8-under-par 282 on a very hard course. That is one of the best scores ever in Ohio in high school boys golf, and I think it really got us off on the right foot," Moschella said on Tuesday.
Moschella said his team wasn't 'really' happy with their 302 winning total at Tannehauf, "because they know they can do better, but they were very happy as a team."
Reflecting on the season, Moschella said his charges "got more confidence as they went along. They are a good 18-hole golf team and they expect to score well.
"They are a unique group. They know how they want to miss, if they don't hit their shot. They are pretty amazing, and that is the mark of a good group of players," Moschella said.
Finishing second at the sectional meet was Massillon Jackson at 318, Massillon Perry, 328; and Lakeview, 330. Top four teams move on to the district where Hudson, Walsh, Cleveland St. Ignatius and Lakewood St. Ed all bring good teams to the competition.
The district event will be held at Pine Hills in Cleveland, where Boardman was has already played several practice rounds.
The top four teams at the district event advance to the state tournament at the Scarlet Course at The Ohio State University.
Lady Spartan golfers easily swept to the sectional crown, well ahead of second place Notre Dame Cathedral Latin, that came in at 346. Kent Roosevelt was third at 352, and Canfield ended in fourth at 358.
Boardman's Lady Spartan links team ended the regular season with a 17-1 mark (losing to Lakeview), and also claimed the All American Conference title.
The Lady Spartans move on to district play at the Legends in Massillon, where Jackson, GlenOak and Hoover are all expected to field contending teams.

MEMBERS OF BOARDMAN HIGH SCHOOL 1970 STEEL VALLEY CONFERENCE championship football team
Honored during the Spartans vs. Lorain contest: October 8, 2015

MEMBERS OF BOARDMAN HIGH SCHOOL 1970 STEEL VALLEY CONFERENCE championship football team were honored during the Spartans vs. Lorain contest. The Spartan posted an 8-1 log that year. Members of the team pictured, are in front, from left, Jerry Strong, Bill Cipperly, Ron Anderson, Greg Giannois, Steve Glade and Gary Haug. In back, from left, John Kovach, Chuck Burke, Tim Storm, Jim Ellashek and Rusty Preston.

YSU Homecoming Court
Parade, Game, Crowning of King & Queen Sat, Oct 17: October 8, 2015

Members of the 2015 Homecoming Court at Youngstown State University include the following local students:
Gianna Marinucci of Boardman, Ohio, a graduate of Boardman High School. Marinucci is a Senior majoring in Integrated Math Education at YSU.
Jordan Wolfe of Boardman, Ohio, a graduate of Boardman High School. Wolfe is a Senior majoring in Political Science at YSU.
Ashley Milligan of Canfield, Ohio, a graduate of Canfield High School. Milligan is a Senior majoring in Nursing at YSU.
The theme of this year's 75th annual homecoming is Penguins are Forever. Festivities begin Mon., Oct. 12 and run through Sat., Oct. 17, with the Homecoming parade, football game and crowning of the King and Queen.

BOARDMAN HIGH SCHOOL GRID GREATS quarterbacks John Ryan, at left, and Bernie Kosar
On Hand For First Game At New Boardman Stadium: September 10, 2015

John Ryan - Bernie Kosar

BOARDMAN HIGH SCHOOL GRID GREATS quarterbacks John Ryan, at left, and Bernie Kosar, at right, were on hand for the first game ever at the new Boardman Stadium last Friday night. Ryan's son, J.R. started at quarterback for the Spartans, while Kosar led the coin toss to open the game. After a stellar career at Boardman, Ryan went on to play for the University of Pittsburgh Panthers where he passed for 4,337 yards and 32 touchdowns from 1992-95. Kosar went on to the University of Maimi Hurricanes where he played two seasons, 1983 and 1984, leading the Canes to a mythical national title and passing for 5,971 yards and 40 touchdowns. Kosar then went on to a 13-year career in the NFL where he passed for 23,301 yards and 124 touchdowns. photo/John Darnell

CM Andrew Armstrong (12) - Boardman Koby Adu-Poku
September 10, 2015

Andrew Armstrong - Koby Adu-Poku

 CARDINAL MOONEY'S ANDREW ARMSTRONG, 12, PUTS THE WRAP on Boardman runner Koby Adu-Poku during action last Friday night in the first game ever played at the new Boardman Stadium. Mooney posted a 31-6 win as Armstrong finished the game with three pass receptions for 97 yards and a touchdown, and on the defensive side of the ledger had an interception and a tipped pass. photo/Howard Reese

Jacinta Pikunas Scorches The Front Nine At Mill Creek GC
September 10, 2015

Jacinta Pikunas

The Boardman Lady Spartans golf team continued their winning ways last week with a 146-247 victory over Struthers in a match played on the front nine (North Course) at Mill Creek GC.

Junior Jacinta Pikunas fired a five-under-par total of 31 to pace Boardman, while teammate Jenna Vivo finished at one-over-par 37.

Britney Jonda and Tori Augustine rounded out the scoring for the Lady Spartans with 44 and 45 strokes respectively.

Tara Wingold led Struthers with a 55.

Pikunas posted a nine-hole total of 33 in Boardman's 162-172 victory over Canfield last week, also played at Mill Creek GC.

Vivo finished at 42, while Augustine had a 43 and Jonda finished at 44.

Hannah Keffler paced Canfield with a 40, while Gilliam Cerimele had a 42, Jaci Carpenter finished as 44 and Carmel Cerimele had a 46.

The Lady Spartan golfers dropped their first match of the season in a scorecard playoff with Lakeview, after both teams ended nine holes on the front nine at Tamer win at 160-160. Pikunas earned medalist honors at two-under-par 34, while Vivo posted a 39, and Jonda and Augustine rounded out the scoring at 43-44 respectively. Horn's 42 total in the third sport for Lakeview was the difference in the match.

In another match-up with Canfield, Boardman bested the Lady Cards, 155-160, on the front nine at Mill Creek. Pikunas and Vivo set the pace at 36 and 37, while Augustine had a 40 and Jonda finished at 42. Keffler's 38 paced Canfield.

Boardman now stands at 8-1 on the season (6-1 in the AAC).

PICTURED: BOARDMAN HIGH SCHOOL junior Jacinta Pikunas, a two-time state qualifier, fired a red-hot nine hole round of 31, five under par, to pace the Lady Spartans to a win over Struthers on the front nine at Mil Creek GC last week.

Minor AA Div League Championship
Paul Gillern State Farm Winner: July 2, 2015

THE Paul Gillern State Farm team won the league championship in the Minor AA division of Boardman Community Baseball with a 9-1 victory over DRS last week at the Fields of Dreams. Led by an 11 strike out, four-hit, complete game pitching gem by Jim Campbell, Gillern jumped out to a 4-0 first inning lead and never looked back. A stellar catching performance by Tommy Groner was highlighted as he gunned down two potential base stealers at critical points in the game. Key defensive plays were made by Carson Dota, Chase Caroline and Demayne Earvin. Contributing timely hits were Caleb Satterfield, Antonio Alarcon and Dylan Zets. The Beil twins, Matt and Sam, as well as Caden Moffo also provided valuable contributions. The team finished the season with a 15-4 record. Pictured, in front, from left to right Matt Beil, J. Campbell, Demayne Earvin, Caleb Satterfield, Tommy Groner, Antonio Alarcon.

In middle row, from left to right, Chase Caroline, Dylan Zets, Carson Dota, Sam Beil; and in back row, coaches D.J. Dota, Jim Campbell and Steve Satterfield. Missing from photo: Caden Moffo and Coach Tom Groner.

Minor League Title
Hearing Innovations: July 2, 2015

CHAMPIONS: Hearing Innovations captured the 2015 Major League title of Boardman Community Baseball with an epic, 1-0, 13-inning win over RC & Sons. Members of the team, pictured, in front, from left, Evan Samford, C.J. Cordon, Seth Cervello and Jac Cordon. In back, from left, Coach Bill Woods, Jordon Soles, Niko Stavrenos, Jacob Gehring, Jack Phillips, Jacob Woods, Connor Knight and Coach Al Cervello. Missing from picture, Carter Mascola and Coach Carlo Cordon.

Hearing Innovations put together wins over PHD and RC & Sons to capture the Major League championship of Boardman Community Baseball.

The title game saw Hearing Innovations and RC & Sons battle through 12 scoreless innings before the game was decided in the 13th frame.

In that inning, the Hearing team loaded the bases with no outs and Seth Cervello stepped into the batter's box, clouting a fly ball to centerfield.

RC's Jacob Triveri made the catch and tossed to the second sack to double-up C.J. Cordon.

On the play, Nike Stavrenos tagged-up at third and darted home, beating the throw to give Hearing Innovations the victory.

On the mound in the scoreless epic for Hearing Innovations was Jacob Gehring and Jack Phillips, while Jimmy Whippo and Aidan Miller shared pitching chores for RC & Sons.

Hearing Innovations earned its berth into the championship game with a 9-5 victory over PHD, as Jordan Soles picked-up the mound win with relief help from Cervello. On the mound for PHD was starter Justin Jones, and working in relief was Luke Ryan.

YSU EMSSO Golf Outing July 19
July 2, 2015

Youngstown State University's Emergency Medical Service Student Organization (YSU EMSSO) will hold a golf outing at Old Dutch Mill Golf Course in Lake Milton on Sun., July 19. All proceeds benefit the William Zemco Scholarship Fund. It will be a four man scramble starting at 8:00 a.m. Cost is $75/person, including 18 holes of golf, beverages, lunch and a steak dinner. There will also be a Chinese Auction, 50/50 raffle as well as prizes on the golf course such as skins game, poker chipping contest and low score. Call Susan Kearns at 330-941-1426 for additional information.

Mannozzi Top American In 50K Race-Walk In Chili
May 21, 2015

Mike Mannozzi

COMPETING IN THE 50K racewalk at the Pan American Race Walking Cup on May 10 in Arica, Chili was Boardman native Mike Mannozzi. He finished as the top American in the race in 17th place with a time of 4:46.07. The time is the best in the distance among U.S. walkers in 2015, according to the United States Track and Field Association. Mannozzi lived on Erskine Ave. prior to being married last year. He and his bride, Jemma, now make their home in Toronto, Canada.

Penguins Host For Six Homes Games In 2015 Grid Season
May 14, 2015

Season tickets for the 2015 Youngstown State football season are now on sale. Under first-year coach Bo Pelini, the Penguins welcome six teams to Stambaugh Stadium this fall, including four conference games and two non-league tilts. Of those games, three are against FCS playoff qualifiers.
In 2015, season-ticket reserved packages are available for $99 while general-admission packages are $77. Season-ticket packages allow fans to save almost $5 per ticket on the regular game-day ticket price.
YSU has home games against 2014 playoff participants Illinois State (Oct. 10), South Dakota State (Oct. 17) and North Dakota State (Nov. 14). The Penguins also play host to MVFC foe Missouri State (Nov. 7) for the first time since 2011.
The non-conference slate features matchups with Robert Morris (Sept. 12) and the Saint Francis Red Flash (Sept. 19).
The Sept. 12 contest against RMU will mark the home debut for Pelini and be the first meeting between the two programs. YSU defeated Saint Francis last season at Stambaugh Stadium.
Call the YSU Athletic Ticket Office at (330) 941-1978. The ticket office is located in north end of Stambaugh Stadium. Ticket office hours are 9 a.m. to 5 p.m.
Also, Penguin Club memberships for the upcoming campaign are available. Penguin Club memberships begin at $75. For fans who are interested in gameday tailgate parking the best way to secure a spot is by joining the Kingbird Level of the Penguin Club at $950. Kingbird members receive gameday parking and four season chairback seats on the 50-yard line.
YSU's first contest of the season is at Pittsburgh on Sept. 5.

'Meathead' Offers Insights Into The Athletic Brain, And A Great Head Coach
Denise Gorski's Teams Won Some 50 Titles: April 9, 2015

Denise Gorski

Ever wonder what happens to the brain during athletic training and competition? Too lazy to spend the better part of a decade getting a PHD in neurobiology to find out?

Don't worry, CrossFit Games competitor and former Boardman High School and Brown University athlete, Allison Brager has you covered.

Her new book, Meathead: Unraveling The Athletic Brain, presents the neuroscience of exercise in a fun straightforward way and illustrates the concepts with examples from her own athletic career.

Brager, who holds a PhD in physiology from Kent State University, spent over three years working on her book. It combines athletic anecdotes with scientific discoveries in a very under appreciated field of exercise physiology. Whether you are looking for motivation to continue working out or want to bring your athletic training to the next level, this book can help you accomplish both.

"One of my pet peeves as a scientist is when scientists resist in making complex information understandable to the general public. This is our civic duty yet many scientists fail at doing this. I hope that this book has inspired the lives of many; whether it means it got you off the couch or to train smarter.

"Also, the foreword is really touching and written by a very talented and strong woman of sport and life (another former Boardman HS athlete, Adriane Blewitt)," Brager says.

Her book is available in all e-book platforms as well as a soft and hardcover edition.

Brager, as well as Blewitt, share a common love for one of their former athletic coaches, now Boardman High School athletic director Mrs. Denise Gorski.

Brager dedicated her book to Gorski, as well as her collegiate coach, Anne Rotheberg.

Gorski has coached a host of notable high school athletes who have gone on to stellar collegiate careers, including not only Brager and Blewitt, but former state-champ long distance runner Laurie Gomez, and former Ohio prep state high jump champion Amber Bland.

"Mrs. G (as Brager and Blewitt called Mrs. Gorski), you taught me about the importance of hard work, discipline and perseverance. But is wasn't just me, you led many, talented young women into promising careers in track and field, and life," Brager says in dedicating her book.

"Your emphasis on teamwork, excellence and sacrifice has also carried over into my professional life," she adds.

In the foreword to Meathead, 13-time NCAA national champion and four-time world champion in the Scottish Highland Games, Blewitt also offers accolades to Denise Gorski.

"Mrs. G went out of her way to provide her personal touch as a coach," Blewitt says, adding that Gorski placed a priority on athletes' needs.

"The talent of the team was cultivated with her love and dedication, which in turn brought the team together as conference champions and lifelong friends after graduation," Blewitt said.

She added, "It is rare to find a coach who will take on the responsibility of an entire team of adolescent girls and still have the energy to guide them to athletic victories and personal growth."

In the case of Brager, she liked to compete in the pole vault.

Blewitt notes the pole vault was first contested among female student-athletes in 2002.

"The state of Ohio was hesitant to allow girls to pole vault...deemed to be too dangerous for girls.

"Mrs. G felt the sexist stand on the girls' pole vault was wrong and was a strong voice to encourage...girls to compete." Her efforts gave Brager her chance to compete in the event.

Gorski also fought for Blewitt.

In her senior year in high school, Blewitt qualified for the finals in the shot put, but was bumped from the event because of a scoring error. When Gorski approached the official about the error, he would not budge and the finals went on without Blewitt.

But Coach Gorski didn't end her appeal. She continued to protest for Blewitt while the finals competition went on without her.

"All I could do was sit in the stands and cry about the mistake," Blewitt recalled.

The event ended and her prep shot put career was over.

Well, maybe not!

"Mrs. G. ran up to me with the news she was successful with her protest and I was granted three more throws and that moved me up to sixth place and an All-Ohio status."

Blewitt went on to a stellar, All-American career in field event at Ashland College and was seen by many as a shoe-in for the shot put in the Olympics.

Suddenly she was diagnosed with a rare form of cancer in 2004 that dashed those hopes.

Enduring six months of chemotherapy, Coach Gorski made sure Adriane had her support.

"She organized fund-raisers, updated the community on my health and created 'Blewitt backers'...to share their encouragement.

"Coaches should motivate a sense of confidence in their athletes. Denise Gorski goes way beyond that effort," Blewitt said.

She added" I am thrilled Allison has chosen Denise Gorski as an inspiration for her book, Meathead: Unraveling the Athletic Brain. Denise understood how the mind of the athlete must be nurtured, inspired and pushed to excellence. Her workouts were tough, she would never bend the rules, but in the end we all grew stronger with her leadership.

"Our minds were as strong as our bodies in competition. We knew going into any meet, that if we gave it our best effort, Mrs. G. would beam with pride and celebrate our victories.

"We didn't just win or lose an event. Mrs. G taught us to win or learn from the experience."

Allison Brager is a neuroscientist who is

currently an academic researcher with a

focus on neurobiology at the Morehouse

School of Medicine in Atlanta, Ga. where she

is also a professor. She is the daughter of Patrice and Larry Brager and grew up on Parkland Ave. in Boardman. Brager is married to Justin

Montemarano, a professor at Armstrong Atlantic State University in Savannah, Ga.

Brager's book provides unique perspectives

for enhancing performance and

recovery for athletes.

When the Mahoning Valley Coaches Association held its annual all-star prep basketball game last week at Boardman High School Athletic Director Denise Gorski (pictured) was given special recognition. Gorski currently serves as Boardman athletic director. For some three decades she served as girls track and field head coach for the Lady Spartans. Under her direction, Boardman HS amassed some 50 championships, and her accomplishments have been recognized with her election into the Ohio Association of Track and Cross Country Coaches Association Hal of Fame. Upon her retirement a year ago, Gorski became the first female athletic director at Boardman. In recognizing Gorski last week, the Mahoning Valley Coaches Association noted "her record of community service reflects the same dedication she exhibited in her professional career."

Greg Gulas Will Be Honored For His Contributions To Local Sports
April 9, 2015

BY JOHN A. DARNELL JR.
associate editor
The 48th Curbstone Coaches Hall of Fame Banquet will be held Sun., May 3 with 12 new members set to be enshrined during ceremonies at Mr. Anthony's Banquet Center, 7440 South Ave.
Boom Boom Mancini, former world lightweight champion of the world and current International Boxing Hall of Fame honoree will serve as guest speaker.
This year's Contribution to Sports Honoree is Boardman resident Greg Gulas, a Campbell native and 1972 graduate of Memorial High School.
Born on Dec. 2, 1954, Gulas played baseball for the late Mike Kish, earning three letters for the Red Devils from 1970-72.
He attended Youngstown State University, earning his bachelor of arts degree (speech and drama) degree in 1977.
While at YSU he played baseball for legendary coach Dom Rosselli (1973-76), serving as a student supervisor in the Intramural Department while writing for the school newspaper The Jambar and its Spanish news counterpart, The Polyglot. He also worked in the sports information office under former Sports Information Director Greg Sbaraglia.
Gulas earned his MA in English (sports administration) from Ohio University (1979) and while there, served his internship in the public relations department of the Cleveland Browns.
When his internship was completed, Gulas gravitated to his first love, radio, where he served as executive producer of The Pete Franklin Sportsline at WWWE-AM/1100 Radio in Cleveland in the late 1970's, making many valuable contacts along the way and connections that he uses today some five decades later.
Gulas also served as the producer of both the Cleveland Indians and Cleveland Cavalier radiocasts for legendary play-by-play man, Joe Tait.
On February 29, 2012, he retired with nearly 35 years of service at his alma mater, YSU, a journey that began as its sports information director, took him over to the Division of Student Affairs and continues today as a T-COMM instructor in its Speech & Communications Department.
His love affair with the YSU began in the middle 1960's when he watched Dom Rosselli's Penguins play basketball at the old South High School Fieldhouse, continuing that association when they moved to both Struthers and later Austintown Fitch high schools.
Upon receiving his MA in 1979, he returned to YSU as its sports information director, a post that he held for nearly 17½ years from 1980 to 1997. He was credited with developing an archive for its 22 male and female intercollegiate sports, was a member of the planning committee for its Athletics Hall of Fame while later chairing the selection committee; a post that he held for nearly 10 years.
His love for the post was reflected in his work as he inherited a two-drawer file cabinet and supply chest and through his diligent research and tub-thumping over the years, turned the sports information archives into one that was readily available with answers to many historical questions when requested.
Working his entire tenure in athletics without a full-time assistant, he was a one-man operation for his first 12 years. Youngstown State has never had such an energetic, knowledgeable sports information director as Gulas.
He was responsible for all publicity, updated statistics, programs and press guides for all men's and women's sports and is credited for all of the research that led to the updating of all record books for its men's and women's sports, as well as the developing of their all-time rosters. The latter project has made it easy for both the athletics administration and school's alumni office to better identify and track former athletes, their successes, moves and subsequent employment that have taken place since their graduation.
His tenure as SID still ranks as the longest of all SID's at the school and in 2005, was honored with selection to the YSU Athletics Hall of Fame.
His very first basketball publication was judged "Best in the Nation" for both content and cover in the Small College Division by CoSIDA (the College Sports Information Directors of America) while his football publication two years later was Best in the Division in both categories as well.
When Rosselli stepped down as the school's head baseball coach after the 1985 season, he served as its head diamond mentor during the 1986 and 1987 campaigns on an interim basis.
On July 1, 1997, he accepted the Coordinator of Student Activities position (in the Student Affairs Division) and completed nearly 16 years in that division, rising to assistant director prior to his retirement.
He was the school's Homecoming Advisor (1998-2011); oversaw the Greek System (he was Advisor to its Panhellenic and Interfraternity Councils, and Greek Campus Life organizations as well as several other registered student organizations including, but not limited to Sigma Tau Gamma fraternity (his brotherhood).
Gulas oversaw its many leadership programs; has served on and chaired a myriad of selection committees while leading the charge to bring national concerts like 98 Degrees, Three Doors Down, Joe Cocker and the Violent Femmes, among others to the Beeghly Center stage.
Gulas has helped spearhead no less than 15 North Side area weekend clean-ups over the years with volunteers recruited taking no less than 250 truckloads of debris and four truckloads of mulch (from cutting down trees and branches) from the area.
He is a five-time winner of the Libra Award (the year's Most Outstanding Advisor), has earned "Mentor of the Year" laurels twice while also receiving the Gillespie-Painter and Charles McBriarty Awards as well.
Because of his undying devotion to YSU's Greek system, the YSU Greek Campus Life organization (of which he has served as Advisor since his arrival in the Student Affairs Division) has named their Annual "Advisor of the Year" award in his honor.
From 2009-10, Gulas served as the APAS (Association of Professional & Administrative Staff) Grievance Chair and has helped coordinate and conduct four (basketball, volleyball, baseball/softball and football) referee clinics at the TCI (Trumbull County Prison Facility) site for members (and non-members as well) of his Long Distance Learning Communications class.
He also was responsible for coordinating George 'Shotgun' Shuba's appearance at the site as well – a visit so well-received that he was asked to return with the late area Major League Baseball star twice again in the future.
For nearly 35 years he has served as a sports reporter for The Vindicator; writes weekly sports and special interest columns for The Boardman News; was instrumental along with lifelong friend, Ken Brayer, in helping start the Campbell Memorial Athletics Hall of Fame (his alma mater, of which he and Brayer were inducted in 2008); serves as Chair of the Curbstone Coaches Hall of Fame Selection Committee (a post that he has held since 1989) while writing all biographical information on all inductees for both the Curbstone Coaches and Trumbull County Sports Halls of Fame.
Gulas is ALWAYS there to champion the cause for local athletes, making sure current/former student-athletes (scholastic, collegiate or professional) and administrators are recognized when recognition is due.
In addition to his aforementioned accomplishments, he has found the time to author and co-author two books; My Memories as a Brooklyn Dodger, about former Dodgers World Series hero George 'Shotgun' Shuba and Kelly 'The Ghost' Pavlik (with fellow YSU alumni, David Morgan); a book about Youngstown's middleweight "Champion of the World."
Upon his retirement from YSU, Gulas served as athletic director at Lowellville High School (2013-14).
He is also a three-time recipient of the YSU "Distinguished Service Award," earning that honor in 1999, 2005 and again in 2010.
He is married to the former Michele Bush and they are the proud parents of two daughters; Meghan Ann, a 2003 BHS graduate and Heather Lynn, a 2006 Spartan alum.
Tickets for the Curbstone event are $60 each and $480 for a reserved table.
Further information can be obtained by calling Mike Murray, ticket chairman at (330)-565-7820, or by visiting the organization's website at www.curbstonecoaches.org
The 2015 Curbstone Hall of Fame class includes Phil Adams (softball), Larry Davis (tennis, coach), Pat Gaia (special award), Tim Graham (bowling), John Linden (all-around award), Bill Narduzzi (posthumous/football), Pat Narduzzi (football), Bob Patton (basketball, coach), Earnie Shavers (boxing), Sherri Skelton (bowling) and Kenny Smith (baseball).

Former YSU Grid Coach Bill Narduzzi Will Be Curbstone Inductee
by Greg Gulas March 12, 2015

The 48th Curbstone Coaches Hall of Fame Banquet is scheduled for Sun., May 3 with 12 new members set to be enshrined during ceremonies at Mr. Anthony's Banquet Center, 7440 South Ave.
Ray 'Boom Boom' Mancini, former world lightweight champion of the world and current International Boxing Hall of Fame honoree, will serve as guest speaker.
The 2015 class includes Phil Adams (softball), Larry Davis (tennis, coach), Pat Gaia (special award), Tim Graham (bowling), Greg Gulas (contribution to sports), John Linden (all-around award), Bill Narduzzi (posthumous/football), Pat Narduzzi (football), Bob Patton (basketball, coach), Earnie Shavers (boxing), Sherri Skelton (bowling) and Kenny Smith (baseball).
Former YSU head football coach Bill Narduzzi is this year's lone posthumous selection and will join son Pat, as the only two grid inductees in this year's class.
A native of East Canton and a graduate of East Canton HS, his exploits on the scholastic gridiron were legendary while he also played and lettered in basketball, baseball and track and field for the Hornets. He served as president of student council and was the sports editor of both the school newspaper and yearbook as well.
Upon graduation he attended Miami (Oh.) University where he earned two letters in football, playing end, tackle and guard for the Redskins (now known as the RedHawks).
'The Doozer' graduated 1959 with his bachelor's degree in education and would spend the first three years after obtaining his degree coaching on the high school level. He taught and served as an assistant coach at Cleveland Benedictine, Sandy Valley and nearby Ursuline HS and during that period, the school's posted a combined 26-6 overall ledger.
It was then on to the collegiate ranks with stops at the University of Pittsburgh, Brown University, Yale, Miami (Fla.) University and the University of Kentucky.
During his seven seasons at Yale he served as the Eli's defensive coordinator, helping the Bulldogs fashion a 41-21-1 mark as they won or shared the Ivy League title on four separate occasions.
A noted defensive tactician, his 1968 unit was ranked second nationally in total defense and third overall against the rush.
In 1973 while a member of Fran Curci's University of Kentucky staff, he was part of a coaching staff that helped produce their best overall mark in eight years, coaching two players that earned All-Southeastern Conference laurels and three players that played in five total post-season all-star contests.
He became YSU's third ever head football coach in 1975, taking over for Rey Dempsey who led the Penguins to their first ever play-off appearance (1974) and after the season, accepted an assistant coaching position with the NFL's Detroit Lions.
He coached the Penguins from 1975 to 1985, taking YSU to the next level as they became a driving force on the Division II level in the latter part of the 70's.
Prior to his arrival, the Penguins made just one play-off appear¬ance and it took 34 years in order to realize that goal In Narduzzi's first five seasons at the helm, he led the Penguins to two playoff appearances and the championship game of the Zia Bowl; the Division II championship game which in 1979 was held in Albuquerque, New Mexico.
At YSU (his only stop as a collegiate head coach), he led the Penguins to a 68-41-1 (.681 winning percentage) overall mark (1975-85) and also served as the school's director of athletics as well.
Overall, he led the Penguins to two Division II playoff appearances (1978, 1979) and a runner-up finish nationally in Division II (1979).
He was the 1978 National Division II Coach of the Year and earned Ohio Collegiate Coach of the Year honors the following campaign.
He was the Mid-Continent Conference "Coach of the Year" in both 1978 and 1979; the very first two seasons that YSU was a member.
`It was also the first time the school's illustrious sports history that they were aligned with any conference.
Under Narduzzi's watch the school made the transition to Division I-AA and as members of the highly-competitive league, he earned O.V.C. Coach of the Year laurels in both 1981 and again in 1984.
Under Narduzzi the Penguins went from a Division II participant, to a well-oiled Division II playoff machine, to their infancy in Division I-AA and respectability in the middle part of the decade of the Ohio Valley Conference in the 1980's.
While at YSU he coached 18 Mid-Continent Conference selec¬tions; eight Ohio Valley Conference picks and six players who eventually earned All-America laurels on both the Division II and I-AA levels.
A noted banquet speaker and member of numerous local, state and regional coaching associations, Narduzzi was chosen by the AFCA (American Football Coaches Association) to serve on its All-America Selection Committee in 1978.
Credited as founder of the highly regarded "Cradle of Coaches" organization at his alma mater, Miami (OH) University, he also served as the group's first president. He also served on the NCAA's Football Rules Committee in 1980.
Narduzzi later served as an assistant coach at Columbia University and passed away on February 4, 1988.
He and his wife, the former Angie Rex, are the proud parents of six children; Katrina, William, Patrick (current University of Pittsburgh head football coach and this year's other football inductee), Bradley, Teresa and Regina
Tickets for the event are $60 each and $480 for a reserved table. Further information can be obtained by calling Mike Murray, ticket chairman at (330)-565-7820.

Boardman Will Send Two Wrestlers To State Meet
by Al Miller March 12, 2015

The Mentor 'Meatgrinder' is one of the toughest district high school wrestling tournaments in the state of Ohio with last year's state champion, Massillon Perry, and this year's projected state champion, Brecksville, competing in it.
Last weekend, Brecksville won the team title, while Boardman finished in 14th place.
The Spartans had three wrestlers qualify for the district tournament, and cousins Vince and Anthony Mancini qualified for this year's state tourney.
Opening Round
Last Friday's matches worked out as expected.
Vince Mancini won both of his 106# matches. In the first round, he scored the first takedown but fell behind 4-2. The turning point came in the third period when Mancini scored a takedown and two backpoints to beat Johnny Craker (22-12) of Mayfield, 7-4.
The quarterfinal match was close until the start of the third period when Mancini reversed Bryce Daniels (22-9) of Canton GlenOak and put him on his back to win a 14-6 major decision.
"I have to say that my Friday went perfectly. Just as planned. I wrestled really good" Mancini said.
Boardman's Mario Graziani won both of his 152# matches. In the first round, he scored the first takedown, then escaped and scored another takedown in the second period, for a 5-1 lead. Graziani only gave up two escapes to Kevin Anderson of Bedford (26-13) in the 5-2 win. Anderson's only goal was stall and not get pinned.
In the quarterfinals, Graziani was in a close match with Ryan Kaminski (12-5) of Green. Graziani notched the only takedown in pulling out the 3-2 decision.
Anthony Mancini won both of his 160# matches.
In the first round, he scored the first takedown and never looked back as he easily defeated Jevontae Henry of Barberton (21-15), 10-0.
The quarterfinal match was very entertaining to watch. Mancini quickly fell behind, 6-1, to Tristan Brady of Cleveland St. Ignatius (10-3) in the first period. But Mancini then amped-up and took down Brady eight times in the second and third periods to build a 17-12 lead. Brady scored an escape and got a takedown late in the match when Anthony was protecting against Brady's gator roll to win, 17-15.
"That match really came from my heart. No other explanation and I cracked the kid," Mancini said.
After the Friday matches, Boardman Head Mat Coach Dom Mancini said, "You can't get any better. We have three here and three in the semis. All they have to do is one match to go. Whether they win in the semis or wrestle backs they have one match away from state. That's where we're at."
Championship Rounds
Saturday did not begin as well as Friday for Bardman wrestlers.
Vince Mancini took eventual champion Jordin James of Bedford (35-4) in the semifinals to overtime after being tied 8-8 in regulation. James scored a takedown and backpoints in the overtime to win, 13-8. Refereeing in the match was questionable.
Mario Graziani was up against #3 ranked and eventual champion Austin Hiles of Brecksville (39-7) in the semis. As expected it was a tight match, but Hiles pulled out the close 6-5 decision.
Anthony Mancini was the only Spartan wrestler to win in the semis. He was in complete control of his match with Nathaniel Pruitt of Cleveland John Adams (31-7) and pinned him in 3:57.
"I hit a great half nelson and went all the way with it," Mancini said.
Vince Mancini and Graziani dropped into the consolation semifinal needing to win to qualify for the state meet.
Vince Mancini was up against David Beatty of Walsh (19-16), whom he beat to win the sectional championship. The match ended tied 2-2 in regulation.
Neither wrestler scored in the first overtime.
In the second overtime, both wrestlers held the other down for the 30 seconds, and inthe third overtime, Mancini had choice and took top and held Beatty for the 30 seconds to win 3-2 and qualify for state.
After Anthony's quarterfinal match and Vince's go to match, Spartan Assistant Coach Frank Mancini has a lot less hair and Head Coach Dom Mancini has a lot more gray hair.
Graziani was up against David Masch of Lake (26-11). Masch caught Graziani with a cradle in the second period and used it to pull off the big 3-1 upset.
"It's a great accomplishment to get two wrestlers into the state meet. This district is so tough, anybody who can get out of this district is very good wrestler," Coach Mancini said.
The finals were held on Saturday night. In the 106# third place match, Vince Mancini was up against Spencer Dusi of Willoughby South (39-10). Mancini scored the first takedown but Dusi scored a takedown late in the third period to win, 4-2.
"I don't know if I have ever seen a kid who had to dig down as deep as him to make this happen. He's just been focused all year. He knew that he pretty much was only going to have one shot at this, being small for the weight his first three years and he pulled it off," and Coach Mancini said.
In the 152# fifth place match, Graziani was again up against Ryan Kaminski of Green. The match ended tied 5-5 and in overtime Graziani scored the winning takedown to win, 7-5. He will be an alternate at state.
In the 160# championship final, it was a rematch of the sectional championship with Anthony Mancini up against Noah Edwards of Twinsburg (37-4). Edwards got revenge for the sectional loss with a 10-5 decision over Mancini.
"Anthony is wrestling great and with 160# not being the toughest weight in the state, he can go down there and win it next week," Coach Mancini said.
The state tournament will be held at the Schottenstein at The Ohio State University on Thursday, Friday and Saturday.
Vince Mancini (42-7) opens against Joshua Breeding of Elyria (43-6) and Anthony Mancini (41-8) opens against Alex Sepeda of Marysville (24-10). Two losses and you are out. The Boardman News was the only local paper to cover the Mentor District Tournament.


Cornhole Tournament Mar 7 at St Charles
Beneftis Boardman High School Baseball: February 27, 2015

The 1st Annual Spartan Dugout Club will hold a Cornhole Tournament on Mar. 7 from 12pm to 6pm at St. Charles Church Hall, 7325 Westview Dr., Boardman. All proceeds to benefit Boardman High School Baseball. 2 person Team, $0/team. $10/person if not playing. Food and drinks provided.
Also included will be a 50/50 raffle, basket raffle, and silent auction.
If wish to participate in Cornhole Tournament, send check along with players name and team name to John Fryda, 137 Lost Creek Dr., Boardman, OH 44512. Due by Mar. 4. If you do not wish to play but want to attend send $10/person.
If you can not attend and wish to make a donation send to The Boardman Dugout Club, PO Box 3443, Boardman, OH 44513-3443.

Curbstone HOF Pick Phil Adams Softball Standout
May 3 at Mr. Anthony's: February 26, 2015

The 48th Curbstone Coaches Hall of Fame Banquet is scheduled for Sun., May 3 with 12 new members set to be enshrined during ceremonies at Mr. Anthony's Banquet Center, 7440 South Ave, Boardman.
Ray 'Boom Boom' Mancini, former lightweight champion of the world and International Boxing Hall of Fame honoree, will serve as guest speaker.
The 2015 class includes Phil Adams (softball), Larry Davis (tennis, coach), Pat Gaia (special award), Tim Graham (bowling), Greg Gulas (contribution to sports), John Linden (all-around award), Bill Narduzzi (posthumous/football), Pat Narduzzi (football), Bob Patton (basketball, coach), Earnie Shavers (boxing), Sherri Skelton (bowling) and Kenny Smith (baseball).
This year, the Curbstone Coaches Hall of Fame selection committee had very little to debate when discussing the accomplishments of area softball great Phil Adams.
A native of Youngstown and a 1971 graduate of Ursuline High School, his high school baseball career took a hit because the Fighting Irish did not field a diamond team during his scholastic years.
Born Sept. 17, 1953, he spent his formative years playing in the Uptown Kiwanis Little League and Pony League where as a pitcher threw six no-hitters, made six all-star teams and as a member of the Buckeye Elks' entry, helped lead them to four league championships.
At 15-years-old he went straight to the Class B League where he played for its Girard Zicard and Fabulous Goldstein entries, learning the intricacies of the game under managers Norm Mushrush, Sam DuBose and Dick Schmidt.
With the Class AA circuit experiencing a decline in teams at the time, he opted instead to play slo-pitch softball and what an impact he had on the local Steel Valley League over the next 24 summers (1972-96).
As a member of the Belleria Pizza squad in the league's Major Division, he helped lead them to eight city championships and was the league's Most Valuable Player three consecutive seasons (1986-88).
During the 1985 Mahoning County Tournament, he set a record with 15 consecutive hits en-route to MVP laurels.
In 1982 at the L&R Tournament, his .950 average (he hit safely in 19 of his 20 at-bats) was tops and he earned MVP honors as well.
He was named to the league all-star team on 15 separate occasions.
He played for the Budweiser and Astro Shapes entries of the Warren B&D Slo-Pitch League from 1987-88, winning two consecutive batting titles, two straight MVP honors and with 18 consecutive hits, set the new Trumbull County standard by which future hitters would be judged.
His teams also won two consecutive titles in the process.
An offensive hit machine, Adams could deliver a hit on a moments' notice and in 1987, was rewarded by being named First-Team Slo-Pitch All-American.
That year at the ASA Open Division National Tournament, his team finished second to arguably the nations' top team; Steele's Sports of Grafton, Oh.; a softball-equipment company that barnstormed the nation and featured legendary slugger and Slo-Pitch Hall of Famer, Mike Macenko of Cleveland.
At age 61, Adams can still slap a hit or go deep if necessary.
He worked 28 years at Youngstown Osteopathic Hospital and 13 years at the Youngstown Developmental Center, currently working part-time for Garwin Transportation where he drives shuttle on the YSU campus.
He is married to the former Andrea Palovich.
Tickets for the May 3 event are $60 each and $480 for a reserved table. Further information can be obtained by calling Mike Murray, ticket chairman at (330)-565-7820.

St. Charles Girls Basketball
Wins Catholic League Tournament: February 26, 2015

The St. Charles Girls Basketball team won the Catholic League Tournament on Feb. 22 and finished a perfect 18-0 for the season. Members of the team are: front row, from left, Annie Driscoll, Meaghan Williams, Gina Ricciardi , Macey Humphreys and Katie Hough. In middle row, from left, Tara Burke, Mia Stana, Carolyn Kay, Lexi Saunders, Camden Hergenrother and Conchetta Rinaldi. In back, from left, Assistance Coach Joe Battista, Head Coach Ted Stazak and Assistant Coach Marty Hergenrother.

Recogntion For All-Star Student-Athletes
February 19, 2015

Boardman High School recognized its fall championship teams and all-star student-athletes last week during halftime of the Spartan basketball team's home game against Struthers.
Recognized were the following:
The boys' varsity golf team won Boardman's first All-American Conference title with team members Brian Terlesky, Cade Kreps, Ethan Thomas, Bobby Jonda, Tony Ieracia and Brian Kordupel. Terleskey was selected AAC boys golf Player of the Year, earning first team AAC honors and was a state tournament qualifier. Thomas and Kreps were named first team AAC, as well as honorable mention NEO.
The Boardman girls varsity golf team finished as AAC co-champions with team members Jacinta Pikunas, Jenna Vivo, Britney Jonda, Tori Augustine, Kathryn Ritz and Katelyn Hosa. Pikunas was selected AAC Player of the Year, and earned first team AAC honors and was a state qualifier for the second year in a row. Vivo also earned first team AAC and district honorable mention honors, and Jonda was named to the first team All-AAC.
In football, where the Spartans played with a league affiliation, Mario Graziani and Evan Croutch were named All Inland Northeast District second team, while Matt Filipovich and Erick Ritz earned All Inland District Northeast special mention
Members of the Boardman boys soccer team earned accolades, including Andrew Gable and Zach Stamp, first team AAC and Division I All District; Zach Smotzer was named second team AAC; and
Adam Calhoun and Zach Fryda were named Division I All District.
In girls soccer, Boardman's Alison Green was named All-Ohio first team, District Player of the Year, and first team All-AAC. Kristen Huck earned first team All District and second team AAC laurels. Heaton O'Hara was named first team All-AAC, and Megan O'Neil was named first team All District.
In girls volleyball, Boardman's Hope Landers was named first team AAC and first team All District, Katie Platt was second team AAC and second team All District. Amanda Lipke was named second team AAC and first team All District, and Krista Johnson was named second team All District
In girls cross country, Lady Spartan Jordan Grantonic was named the AAC Runner of the Year and selected first team AAC. Casey Zaitzew was also named first team All-AAC.
In boys cross country, Boardman's Nick Long was named first team AAC and Ethan Schwendeman was named second team AAC.
Boardman's Kacie Santilli was named first team AAC in tennis.


O'Horo Wins EWOL 154-lb. Crown
February 19, 2015

St. Charles middle school eighth grader Mike O'Horo topped local wrestler last weekend at the Eastern Ohio Wrestling League Meet held at Liberty High School.
O'Horo pinned all of his foes to claim the 154-lb. championship.
In the title bout, the top-seeded O'Horo faced second-seeded Nick Crawford of Canfield. After a scoreless first period, O'Horo got an escape and a takedown in the second stanza, and three back points, as he assumed an 8-0 lead going into the third and final period, when he pinned Crawford.
O'Horo gained EWOL MVP laurels for his performance, leading up to the OAC state tournament set at the Covelli Center.
Other local wrestlers faring well at the meet included Cade Pollack, second place, 110-lb. division; James Blount, four place, 112-lb. bracket; Brandon Zagotti, fifth place, 134-lb. division; Nick Esmail, sixth place, 80-lb. divison; and Jackson Straight, sixth place, 160-lb. division.

Spartans Qualify 14 To Northeast District High School Swimming/Diving Championships
February 19, 2015

Boardman High School will send 14 swimmers and divers to compete in the District Championships at Cleveland State University's Busby Natatorium this weekend. Girls diving will be contested Thurs., Feb. 19 at 11:30 a.m. and the boys will hit the boards at 6:30 p.m.
Sophomores Madison Rast and Dominic Mariano are the Spartan qualifiers. Mariano qualified by taking first place at the Akron sectional championships and Rast moved on with her eighth place finish.
Spartans swimmers qualified in five out of six relays and 13 individual events in the division one competition. Swimming competition will be Sat., Feb. 21 at noon.
"Division I high school swimming and diving is very competitive in Ohio. Getting five out six relays to districts is an outstanding accomplishment for our program. Only 20 relays make it per event out of the 90-plus teams at the meet. Our sectional performances were excellent with most swimmers getting lifetime best times. Our school transportation department also did a great job getting us to the meets under extreme weather conditions. The sectionals are rarely rescheduled and if you don't make it to the meet your athletes don't move on to the district or state meets. Our bus drivers are pros," said Boardman head swim coach Terry O'Halloran.
Boardman individual swimming qualifiers are led by senior Brooke Bailey who is seeded sixth in the 100 breaststroke and 10th in the 100 butterfly.
Junior Aaron DunLany is an eighth place seed in the 500 freestyle and 12th in the 200 free. Junior Corie Kuras is seeded 9th in the 50 free and 28th in the 100 free.
Freshmen Callen Aulizia and Kyle Kimerer were also double qualifiers. Aulizia is seeded 11th in the 100 free and 13th in the 50 free. Kimerer is seeded 12th in the 100 butterfly and 13th in the 200 free.
Senior Sarah Gonda is seeded 17th in the 100 backstroke and 30th in the 200 individual medley. Senior sprinter Amanda Moss seeded at 29th in the 50 freestyle.
Joining the Spartan individual qualifiers are relay swimmers seniors Tyler Calpin and David Zaitzew, juniors Ethan Schwendeman and Andrew O'Nesti, and sophomore Logan Mitchell.
The Lady Spartans team qualified the 200 free relay as an 11th place seed and a 14th seed in the 200 medley relay. The Boardman boy's 200 free relay is seeded 13th, 200 medley at 14th, and the 400 free relay at 15th.
At the sectionals, In the team standings the Spartan boys placed fourth out of 15 teams and the girls took seventh out of 16 teams.
Hudson won both meets.
Akron North Sectional Results
 200 Medley Relays: Girls: Sarah Gonda, Brooke Bailey, Corie Kuras, Amanda Moss, 7th, 1:54.03. Boys: Callen Aulizia, Andrew O'Nesti, Tyler Calpin, Ethan Schwendeman, 7th, 1:45.15.
 200 Freestyle: Girls: Logan Mitchell, 24th, 2:09.20; Alexis Stutz, 39th, 2:18.72; Sarah Murray, 40th, 2:19.90; Ariana Pasqual, 44th, 2:28.12. Boys: Aaron DunLany, 5th, 1:49.24; Kyle Kimerer, 6th,1:49.64; Tyler Calpin 22nd, 1:56.34; Aidan Cervello, 33rd, 2:04.79.
 200 Individual Medley: Girls: Sarah Gonda, 16th, 2:21.11: Kelsie Stutz, 26th, 2:25.81; Sabrina Kurelko, 35th, 2:36.65; Sidney Hull, 38th, 2:39.56. Boys: Nicholas DiGiacomo, 21st, 2:15.17; Angelo Russo, 32nd, 2:24.81; Dillon Cailor, 33rd, 2:25.37; A. J. Pantaleo, 37th; 2:30.92.
 50 Freestyle: Girls: Corie Kuras, 4th, 25.16; Amanda Moss, 15th, 26.03; Ella Hare, 43rd, 28.07; Cynthia Romeo, 47th, 29.00. Boys: Callen Aulizia, 4th, 22.52; Ethan Schwendeman,14th, 23.31; Michael Vidman, 27th, 24.48; Noah Al-Shemmari, 53rd, 32.20.
 1 Meter Diving (11 dives): Girls: Madison Rast 8th, 306.10,. Boys: Dominic Mariano, 1st, 349.85.
 100 Butterfly: Girls: Brooke Bailey, 5th, 1:00.53; Lindsay O'Nesti, 25th, 1:08.46; Sabrina Kurelko, 31st, 1:10.47; Rina Andreatta, 44th, 1:3046. Boys: Kyle Kimerer, 7th, 55.03; David Zaitzew, 22nd, 58.36; Tyler Calpin, 27th, 59.89; Tim Cunningham, 38th, 1:04,73.
 100 Freestyle: Girls: Corie Kuras, 16th, 56.66; Amanda Moss, 29th, 58.81; Alexis Stutz, 41st, 1:01.71; Mia Bruno, 49th, 1:05.49. Boys: Callen Aulizia, 4th, 49.49; Ethan Schwendeman, 14th, 51.64; Michael Vidman, 29th, 55.73; Mario Skara, 36th, 57.04.
 500 Freestyle: Girls: Logan Mitchell, 16th, 5:44.55; Lindsay O'Nesti, 27th, 6:06.99; Ariana Pasqua, 35th, 6:25.75; Jessica Parillo, 48th, 7:00.86. Boys: Aaron DunLany, 3rd, 4:57.68; David Zaitzew, 20th, 5:22.61; Dillon Cailor, 31st, 5:43.13; Aidan Cervello, 34th, 5:49.34.
 200 Freestyle Relays Girls: Brooke Bailey, Logan Mitchell, Amanda Moss, Corie Kuras, 5th, 1:43.75. Boys: Ethan Schwendeman, Aaron DunLany, Tyler Calpi, Kyle Kimerer, 5th, 1:32.75.
 100 Backstroke: Sarah Gonda, 11th, 1:02.26; Sarah Murray, 41st, 1:11.28; Kelsey Calpin, 43rd, 1:12.06; Sidney Hull, 51st, 1:15.82. Boys: David Giancola, 28th, 1:05.11; Steven Stanko, 32nd, 1:08.36; Robert Lewis, 47th, 1:21.13; Brendan Rutledge, 48th, 1:22.35.
 100 Breaststroke: Girls: Brooke Bailey, 4th, 1:07.07; Kelsie Stutz, 23rd, 1:15.74; Victoria Baker, 41st, 1:23.55. Boys: Andrew O'Nesti, 15th, 1:06.40; Nicholas DiGiacomo, 25th, 1:09.88; Zack Fryda, 29th, 1:10.96; Angelo Russo, 35th, 1:13.55.
 400 Free Relays: Girls: Sidney Hull, Logan Mitchell, Kelsie Stutz, Sarah Gonda, 14th, 4:04.97. Boys: Callen Aulizia, David Zaitzew, Aaron DunLany, Kyle Kimerer, 6th, 3:25.79.

Boardman Maroon 5th Grade Travel Team
Captured Championship : January 12, 2015

The Boardman Maroon 5th grade travel team captured the championship of the 1st annual Boardman Spartan Shootout on January 4th. The championship game score was 35-19 over the Youngstown Pride.

Pictured Team members include: bottom row - Carter Mraz, Dean Boyd; top row - Jason Triveri, Luke Ryan, Sean O'Horo, Anthony Butto, Raymond Cmil, Stephen Conti; coaches John Ryan and Ray Cmil

Lady Spartans Lose to Girard in OT
January 8, 2015

In a close battle, the Boardman High School freshman Lady Spartans lost in overtime to Girard, 33-31, on Monday night. The Lady Spartans were led by Cassie Stitt with 19 points, Katelynn Sawyer had 6 points, Kaylee Sorvillo 4 points and Carly Amendola added 2 points. Pictured, Sawyer, at left and Riley Zawrotuk, in background, battle with Girard's Loren Alejars, at right, in the waning moments of the overtime.

Graziani Captures Kenston 152-Lb. Championship
by Al Miller, wrestling reporter January 8, 2015

Nine Boardman High School wrestlers placed at the 50th Kenston Invitational Holiday Wrestling Tournament to lead the Spartans to a fifth place finish with 139.5 points. Fairfield placed first with 187 points. 30 teams competed. This was Boardman's best finish at Kenston since 2006.

"I think we did pretty good. I'm pretty happy with everybody. I think we are starting to win positions that we didn't win before. Kids are fighting hard to get victories to advance in the tournament. Right now one thing I think we have to work on is mat strategy. I think we lost some matches on the edge of the mat these last two days but it was a good weekend," Head Coach Dom Mancini said.

Spartan Mario Graziani, sporting a new short haircut and competing in his first matches of the season, won the 152# championship by going 4-0 after a first round bye.

Graziani came out focused and pinned Nick Vespucci of Crestwood in 3:09 in the second round. In the quarterfinals, He easily defeated Sam Rocazella of Chardon with a 15-5 major decision. Although in complete control throughout his semifinal match, Graziani won his closest match of the tournament 5-0 over Dan Cromleigh of Strongsville with two takedowns and an escape. He made Cromleigh pay for taking down by working him over for the entire period.

In the championship match, Graziani easily defeated David Esarco of Poland with a 13-2 major decision. Graziani will be up against a state ranked wrestler in the Canfield dual next week. Don't miss it.

"Mario hasn't skipped a beat. He just picked up right where he left off last season. Just a remarkable athlete. He knows his body. He knows his positions. Knows how to score. He had a good weekend," Coach Mancini said.

Vince Mancini placed third in the 106# weight class by going 6-1 in the tournament. Two of Vince's victories were by pin. His only loss was 13-4 to state ranked (6th) Zach Shupp of Fairfield. This was Vince's first loss of the season. In the consolation final, Vince won a close hard fought 3-2 decision over Christopher Pavor of Kenston. With the third place finish Vince cracked into the top 20 in 106# state rankings. He will also be up against a state ranked wrestler in the Canfield dual on Jan. 8. Vince is now 13-1 on the season.

"It's always nice to see someone who loses early to come all the way back through. He won six matches and lost one in the quarters to a kid ranked sixth in the state. He just took it up a notch today. He went 3-0 today," Coach Mancini said.

Grappler Anthony Mancini placed third in the 170# weight class by going 4-1 after a first round bye. Two of Anthony's victories were by pin. His only loss was a close 2-1 decision against state ranked (5th) Brendon Winning of Ravenna. This was Anthony's first loss of the season. In the consolation final, Anthony won a 5-1 decision over Glass Lewis of Maple Heights.

Maple Heights had a tough weekend against Boardman wrestlers with the Spartans going 4-0 in head to head matches. Anthony is now 12-1 on the season and remains under the radar by not being ranked in the state.

"Anthony had a good tournament. He lost one close match to the Ravenna kid but other than that, I thought he wrestled well. I was pretty pleased with his performance," Coach Mancini said.

Carlo DeNiro placed fourth in the 160# weight class by going 4-2. All four of Carlo's victories were by pin. He now has nine pins for the season. In the consolation final he lost a 15-3 major decision to state ranked (11th) No'ah Edwards of Twinsburg. Carlo is now 11-3 on the season.

Jimmy Sferra placed fifth in the 126# weight class by going 5-2. In the fifth place match Jimmy won a 2-0 decision over Alex Lampert of Newbury. Jimmy will also be up against a state ranked wrestler in the Canfield dual at Boardman. Jimmy is now 12-3 on the season and to date he is the most improved wrestler on the team.

Tyler Dempsey placed seventh in the 145# weight class by going 4-2. In the seventh place match Tyler won a 7-2 decision over Tony Lewis of Ravenna. Tyler is now 10-4 on the season.

Placing eighth for the Spartans were Derek Slipkovich (120#), Conner Kochansky (138#) and Nick Patoray (182#).

The prohibitive Eastern Ohio Wrestling League dual meet and tournament favorite, Canfield Cardinals, will visit the Boardman gym on Thurs., Jan. 8.

Boardman's next tournament is the always brutal 29th Annual Alliance Top Gun Tournament on Jan. 16-17 with 48 teams from Ohio, Pennsylvania, West Virginia and Virginia competing.

Pictured: BOARDMAN'S MARIO GARZIANI CAPTURED THE 152-lb. title at the 50th annual Kenston Invitational Tournament. Pictured, Graziani, in background, turns Sam Racazella of Chardon. Graziani won 15-5.

Balanced Scoring Attack Paces Spartans To 67-55 Victory Over Howland
Boardman Tops Lousville, 49-45: January 8, 2015

photo/Howard Reese

The Boardman Spartans opened the 2015 portion of their hoop campaign in winning style, downing Howland, 67-55, to improve to 3-5 on the season.

"We played our most complete game of the season. We did a nice job of executing the offense by moving the ball and not settling for quick jump shots, while also doing a good job of pressuring on defense and rebounding," Spartan Head Coach Pat Birch said of the victory.

The Spartans had a balanced attack led by Brian Fryda with 11 points, while Marcus Smith, Sebastian Heinonen and Gannon Murray notched 10 points each, Alex Duda added 9 markers, and Justin Metzel and Holden Lipke chipped-in with 7 and 6 points respectively.

The Spartans went 10 of 15 from the charity stripe, while Howland was 15 of 22 from the line.

"I've been very happy with our kids' willingness to be coached and get better, and as a result the quality of our basketball is improving," Birch said.

Rounding out the scoring for the Spartans against Howland were Jon Dana with 3 points and John Ryan with 2 points.

The Spartans have the toughest stretch of their schedule during the next two weeks as they face Louisville team tonight, followed by Poland at home on Fri., Jan. 9, then Warren G. Harding on Tues., Jan. 13 and Fitch on Fri., Jan. 16.

On Tuesday night, the Spartans bested a 7-1 Louisville team, 49-45, led by the Boardman -youth corps,' as juniors Gannon Murray meshed the nets for 19 points and sophomore J.R. Ryan added 18 more. Freshman Holden Lipke added 8 points, including a pair of big, three-pointers in the second half. Fryda and Heinonen chipped-in with 2 points each.

Brody Hahn and Blake Hoover paced Louisville with 10 points each.

Difference in the game came at the foul line where the Spartans held an 8-4 margin.

Pat Birch's Spartan cagers get back onto the hardwoods on Friday night when they face Poland Seminary in a home game. Next Tuesday, Boardman travels to Warren G. Harding, before returning home Fri., Jan. 16 to face Austintown.

PICTURED: BOARDMAN'S ALEX DUDA, 5, TOWERS OVER HOWLAND'S Nate Leventis, at left, during action between the two schools last weekend. The Spartans posted a 67-55 victory.

64-45 Win Over Poland Improves BHS Frosh To 5-1
January 1, 2015

The Boardman High School boys freshmen basketball team is now 5-1 overall on the season and 3-1 in the All American Conference.

In their season opener against Akron Firestone, the Spartans won, 57-39, led by Mark Melewski with 13 points.

Melewski and Noah Falleti led the BHS freshmen boys team in their first AAC contest over Canfield, 63-56 posting 28 and 9 points respectively.

The third game of the season was the Spartans first loss to Fitch, 44-26. Dom Stilliana was the leading scorer with 13 points.

The BHS freshmen bounced back against Youngstown East, 61-41, with Falleti scoring 16 and Luke Cardillo chipping-in 11 points.

In a non-AAC league game with Columbiana, the Spartans won 69-17. Falleti and Jajuantae Young each scored 13 points, while Cardillo added 11 markers.

On Dec. 29, the BHS team scored a big win over Poland, 64-45 with Melewski meshing the nets for 20 points, Stilliana had 15, Young and Falleti each scored 14 points.

Picture:  BOARDMAN'S JUAN GONZALEZ, 32, blocks a shot during freshman hoop action against Columbiana last week. Boardman posted a 69-17 victory in the game to move to 4-1 on the season.

Cardinal Mooney Takes Boardman Out, 69-55
January 1, 2015

Cardinal Mooney moved to 5-0, besting 2-4 Boardman, 69-55, last Saturday night at the Spartan gym.

The Spartans and the Cards went into the halftime lockerroom tied at 27-each, as Boardman netted eight three-pointers in the opening two periods, including three from John Ryan and a pair from Bryan Fryda.

The second half was a different story, as Mooney outscored Boardman, 42-28. Ryan and Fryda managed just one three-pointer each in the second half of play.

Mooney had just one basket from behind the arc the entire game, but blasted the Spartans from two point range, holding a 26-8 advantage inside the arc.

Three Cards scored in double figures, as Andrew Armstrong finished with a game-high 17 markers, and Trell Thomas and D.J. Anderson added 16 points each.

Fryda paced Boardman with 14 markers, while Ryan finished with a dozen pins to key the Spartans.

Rounding out the scoring for the winners were Jon Durkin with 9 points, Antonio Bruno and Nick Koken with 4 points each, and Nick Braydich with 3 points.

Rounding out the scoring for Boardman were Holden Lipke with 9 points, Sebastian Heinonen with 5 markers, Justin metzel with 4 points, Gannon Murray with 3 points and Eric Jones with 2 points.

Both teams shot well from the charity stripe. Mooney canned 14 of 19 free throws, while Boardman hit on 7 of 9 free throws in the contest.

Picture: BATTLING FOR A REBOUND during action last weekend between Boardman and Cardinal Mooney are Spartan Holden Lipke, 10, Mooney's Antonio Bruno, in center, and Boardman's Sebastian Heinonen, 24. Mooney won going away, 69-55.

Zidian Earns All Conference Grid Honors
December 4, 2014

Duquesne University football players, junior defensive lineman Zach Zidian, of Boardman, has received All-Northeast Conference (NEC) honors in a vote of the league's coaches.
Zidian managed 61 tackles (31 solo) while occupying multiple offensive linemen and allowing two Duke's linebackers to lead the team in tackles.
A 2013 NEC second team All-Conference choice, Zidian also finished the season with seven tackles for a loss of 14 yards, a sack for a loss of five yards, two pass break-ups and a blocked kick.

Brooke Bailey Will Continue Her Swim Career At USAFA
December 4, 2014

Boardman High School senior Brooke Bailey has signed a national letter of intent to swim at the United States Air Force Academy.
She is the daughter of Jerry and Chris Bailey, and her brother, Ryan, is a sophomore at the United States Naval Academy where he is a member of the midshipmen's swim team.
Brooke carries a 4.0 gpa where she is a pending Academic All-American; is a member of the National Honor Society, Spanish National Honor Society and a Link Crew Commissioner.
She has earned four varsity swimming letters, holds six school records, and is a three- time state qualifier. She has earned All Federal League first team selection three years, and North East Aquatic Conference All Star Team laurels for three years.
Her high school coaches are Terry O'Halloran, Carlo Cordon and Chad DeAngelo.
"Brooke Bailey is an outstanding citizen, student, and athlete. She is driven to succeed in and out of the pool. She loves to give her best in high pressure situations. She is an outstanding team leader. Anyone who knows her will sleep better at night knowing she is training to protect our country," Boardman head swim coach O'Halloran said.

Johnson, Vivo Key Lady Spartans
December 4, 2014

Cardinal Mooney under first year coach Erica Wilson outplayed Boardman down the stretch and came away with a 62-58 victory over the Lady Spartans last Saturday in the opening game of the season for both schools in a contest played at the Boardman gym.
Boardman held a 54-51 lead in the contest with 3:58 remaining but the Lady Cardinals took the lead for good, 55-54, with 2:26 left in the game.
Krista Johnson scored 17 of her game-high 24 markers in the first half, as Boardman moved to a 30-27 lead. The contest was tied at 41-41 at the end of three quarters of play.
Maggie Monahan paced the winners with 21 points, including 11 in the fourth period. Jaclyn Yankle added 20 more for Mooney.
Johnson's showing included 11 of 17 from the charity stripe, while freshman Jenna Vivo added 20 points for Boardman.
Boardman converted 23 of 37 foul shots in the game, but Mooney held a 20-13 advantage in two point shots.
Renee Santisi had 6 points for the winners, while Samantha Ellis and Kelly Williams added 4 points each.
Jami DiFabio chipped in with 3 points, while Colleen Durkin and Hannah Welsh added two points each to round out the scoring for the winners.
Amber McMillan finished with 6 points, while Anna Saxton had 4 points, and Katie Platt added 2 points to round out the scoring for the Lady Spartans.

Boardman Mat Team Opens At Poland Duals
December 4, 2014

By Al Miller
wrestling reporter
Head Coach Dom Mancini starts his 14th season at the helm of the Boardman Spartan wrestling team. During his tenure, he has coached 24 state qualifiers and 15 state placers including one state champion and a state runner-up. Boardman has had a state qualifier for 10 straight years.
Spartans junior Mario Graziani, a state placer, is currently back this year after a very successful 42-10 sophomore season. He is ranked fourth in Ohio at 152#. Graziani will have a target on his back this year, after being under the radar last season. Every opponent gets up when they wrestle a returning state placer.
Spartan team leaders in the wrestling room are seniors Vince and Anthony Mancini. Both wrestlers had successful freestyle and Greco off-seasons and have been working out with Coach Jack Raver's Wolfpack to improve strength and conditioning in the off-season. Vince for the first time in his high school career will be cutting weight to get to 106#.
The greatest YSU head football coach, Jim Tressel, would say when asked about his upcoming season, "It depends on how strong our senior leadership is in practice and games." Although wrestling is an individual sport on the mat, there is a team aspect in duals, tournaments and in the wrestling room. Besides the Mancinis, the other seniors providing leadership on the team are Brandon Rigelsky, Devon Washington, Jackson Rogers, Tony Chito and AJ Yaist.
The junior class includes some emerging wrestlers that gained experience with freestyle, Greco-Roman wrestling and Wolfpack conditioning in preparation for a breakout season. In that group are Tyler Dempsey, Connor Kochansky and Jimmy Sferra. Other junior returning lettermen are Cannon Carlile and Nick Patoray.
The sophomore class is led by Wolfpack members Carlo 'Cradle' DeNiro and Kyle Berardi.
The freshman class is a large class with ten wrestlers. Derek Slipkovich will likely start on the varsity at 113#. Coach Mancini reports that also looking good are freshmen Jimmy Vaughn, Karl Nail, John Fleet and Neil Bevaqua.
With the help of Boardman Head Football Coach Joe Ignazio again this year, eleven football players are currently out for wrestling. This is a win-win for both teams. The wrestling team gets upper weight wrestlers and the football players get the opportunity to improve on their conditioning, footwork, leverage, balance, hand fighting and tackling by wrestling.
Spartan defensive lineman, Devon Washington enjoyed wrestling last season and wished he would have started wrestling sooner. Four freshmen football players have given themselves that opportunity for the upcoming season.
The Spartans will only be competing in the Eastern Ohio Wrestling League this season. There will be no more long school night bus rides to Canton and Massillon for Federal League duals. Canfield is again the team to beat in the EOWL with four state-ranked wrestlers.
Boardman will have home dual meets on Wednesday, Dec. 17 against Beaver Local (with two state ranked wrestlers) and Cuyahoga Valley Christian Academy (with two state ranked wrestlers) and Thursday, January 8 against the EOWL prohibitive favorite, Canfield Cardinals. The Spartans were 7-11 last season. The JV wrestlers will have home varsity duals against Columbiana and South Range on February 10. Hopefully Sparty and the Boardman Spirit Crew and will be at all of these home matches to pump up THE VOLUME.
"We've got some real competitive kids. Obviously we don't have enough of them but we have a little more this year than we have in the past. I'm looking forward to seeing how these guys are going to step up. I think we can be competitive in duals," Coach Mancini said.
To fill the Federal League void, the Spartans have added a Triangular on Saturday, Dec. 13 at Delaware Hayes (one state ranked wrestler) with Ashland (two state ranked wrestlers) and the Marlington Duals on Saturday, Feb. 14 with Akron Buchtel, Stow, North Canton and Southeast,
Boardman's varsity will compete in the 50th Kenston Invitational Tournament on Dec. 27 and 28, the always brutal 29th Alliance Top Gun Tournament on Jan. 16 and 17, the 22nd Josh Hephner Memorial Tournament on Jan. 23 and 24 and the 39th EOWL Tournament on Feb. 6 and 7 at Crestview.
"I think we are going to have a good tournament team. Definitely starting off with Vince at 106 lbs. and being a senior, he's going to be in the thick of high placing at most of the tournaments. Then with Dempsey, Graziani, Anthony Mancini, Carlo DeNiro, I think those guys are all going to be in the thick of every tournament. Jimmy Sferra will be in the thick of every tournament and then you have some upper weights like Cannon Carlile, hopefully Devon Washington and some other guys scattered in there. If they can come up and place we could have a very nice tournament team," Coach Mancini said.
Boardman junior varsity wrestlers will compete in the Copley JV Tournament on Dec. 26, the Fitch JV Tournament on Jan. 10, the Waterloo JV Tournament on Jan. 24, and the EOWL JV Tournament on Feb. 21 at Pymatuning Valley.
Boardman will again be competing in the Mentor "Meatgrinder" District Tournament. The Austintown Fitch, Massillon Perry, Brecksville-Broadview Heights and Willoughby South Sectionals each qualify four wrestlers in every weight class for the Mentor District tournament. The top four wrestlers in each weight class at Districts qualify for "The Show" at the Schott in Columbus on Mar. 12, 13 and 14.
"One of my long time goals has always been to get four guys to the state tournament and that's still in place. I have never been able to do it. Hopefully this year if we can get some guys to step up we might be able to pull that off. Certainly we have guys in the room that are capable," Coach Mancini said.
Mancini's assistants this year are Jerry Pasquale (33rd year coaching wrestling at Boardman), Bob "Bubber" Foster (14th year coaching at Boardman), Jack Raver (8th year coaching at Boardman), Frank Mancini (28th year coaching wrestling), Luke Graziani (3rd year coaching at Boardman) and Ricky Zupko (1st year coaching at the high school).
Boardman warmed-up with an open tournament at Canfield along with scrimmages at Austintown Fitch, Canfield and Wadsworth. The Spartans open the season Saturday, Dec. 6 at the Poland Duals against Salem, Hubbard, Poland, Orrville, Alliance and Conneaut. Boardman placed third last year. Wrestle-offs to determine the varsity starting lineup were held on Tuesday, Dec. 2 in the wrestling room.


YSU Penguins Conclude Regular Season
November 20, 2014

YOUNGSTOWN STATE TAILBACK MARTIN RUIZ, pictured at left, rushed for 142 yards and a pair of touchdowns, but the Penguins dropped a crucial game to the Indiana State Sycamore last weekend, 27-24, in overtime to fall to 7-4 on the season. YSU faces a tall task in keeping their playoff hopes alive this Saturday, Nov. 22, when they square-off against defending national champ, North Dakota State.

New league, New Hopes For Boardman's Coach Birch
November 20, 2014

Boardman High School head basketball coach Pat Birch is hoping that competing in a new league will translate into a better record for the Spartans basketball program that has been in the dumps for the past several seasons.

The Spartans will compete in the All America Conference after a rotten ten-year stint as members of the Stark County based Federal League.

"While our competition remains tough, we are looking forward to reviving rivalries with local teams like Austintown, Canfield and Poland," Birch said this week.

Boardman opens the season on Fri., Dec. 5 with a home game against Warren G. Harding, also a new member of the All American Conference. Following away games against Liberty and Canfield, the Spartans return home on Tues., Dec. 16 for a game against Youngstown East,

Rosters for the Boardman varsity team are not yet finalized, but the top ten candidates for roles with the varsity include four seniors, Jon Dana, Brian Fryda, Eric Jones and Marcus Smith. Juniors expected to play a role this season include Alex Duda, Justin Metzel and Gannon Murray; and sophomores vying for playing time include Sebastian Heinenon, Travis Koontz and John Ryan.

"This is a hard-working group that is poised to rebuild the tradition of Boardman basketball," Birch said this week, adding :I'm very excited and optimistic as another season gets started."

Boardman will suit it up as members of the All American Conference Red Tier, along with Canfield, Howland, Youngstown East, Warren G. Harding, Austintown Fitch and Poland Seminary.

2014 OHSAA Football Playoffs
November 6, 2014

2014 OHSAA Football Playoffs
First Round Pairings: Pairings are shown with seeds and regular-season records.
Division I – Games at 7 p.m. Saturday, Nov. 8
Region 1
16 Massillon Perry (6-4) at 1 Hudson (10-0)
15 Brunswick (7-3) at 2 Lakewood St. Edward (8-2)
14 Solon (6-4) at 3 Westerville Central (9-1)
13 Lorain (7-3) at 4 Mentor (9-1)
12 Canton GlenOak (7-3) at 5 Berea-Midpark (8-2)
11 Wadsworth (7-3) at 6 Austintown-Fitch (7-2)
10 Toledo Whitmer (7-3) at 7 Olentangy Liberty (8-2)
9 Elyria (7-3) at 8 Cleveland St. Ignatius (6-4)
Region 2
16 West Chester Lakota (5-5) at 1 Centerville (10-0)
15 Grove City Central (7-3) at 2 Cinn. St. Xavier (8-2)
14 Gahanna Lincoln (7-3) at 3 Pickerington (10-0)
13 Hilliard Davidson (6-4) at 4 Dublin Coffman (10-0)
12 Cinn. Elder (6-4) at 5 Huber Heights Wayne (9-1)
11 Miamisburg (8-2) at 6 Cincinnati Moeller (7-3)
10 Cincinnati Colerain (7-3) at 7 Hilliard Darby (9-1)
9 Liberty Twp. Lakota East (8-2) at 8 Springboro (9-1)
Division II – Games at 7:30 p.m. Friday, Nov. 7
Region 3
8 Garfield Heights (9-1) at 1 Bedford (10-0)
7 Maple Heights (7-3) at 2 Mayfield (9-1)
6 Brecksville-Broadview (8-2) at 3 Madison (9-1)
5 Cleveland Glenville (8-2) at 4 Willoughby South (7-3)
Region 4
8 Walsh Jesuit (7-3) at 1 Grafton Midview (10-0)
7 Fremont Ross (7-3) at 2 Macedonia Nordonia (10-0)
6 Massillon Washington (7-3) at 3 Perrysburg (10-0)
5 Avon (9-1) at 4 Medina Highland (8-2)
Region 5
8 Ashland (6-4) at 1 Lewis Center Olentangy (10-0)
7 Dublin Scioto (6-4) at 2 Ashville Teays Valley (8-2)
6 Kilbourne (7-3) at 3 Pataskala Watkins Memorial (8-2)
5 Columbus Hamilton Township (7-3) at 4 Wooster (7-3)
Region 6
8 Cincinnati Glen Este (6-4) at 1 Cincinnati LaSalle (9-1)
7 Tecumseh (5-5) at 2 Cinn. Mount Healthy (10-0)
6 Cincinnati Northwest (6-4) at 3 Kings Mills (10-0)
5 Harrison (7-3) at 4 Lima Senior (8-2)
Division III – Games at 7:30 p.m. Friday, Nov. 7
Region 7
8 Tallmadge (6-4) at 1 Hubbard (10-0)
7 Chardon (8-2) at 2 Akron St. Vincent-St. Mary (8-2)
6 Poland Seminary (9-1) at 3 Louisville (9-1)
5 Chagrin Falls Kenston (8-2) vs. 4 Aurora (9-1)
Region 8
8 Rocky River (6-4) at 1 Toledo Central Catholic (8-2)
7 Mansfield Madison (7-3) at 2 Clyde (8-2)
6 Sandusky Perkins (7-3) at 3 Norwalk (10-0)
5 Medina Buckeye (8-2) at 4 Bowling Green (7-3)

Region 9
8 New Philadelphia (7-3) at 1 Dresden Tri-Valley (10-0)
7 Columbus St. Francis DeSales (8-2) at 2 Dover (8-2)
6 Circleville Logan Elm (7-3) at 3 Jackson (10-0)
5 Granville (8-2) at 4 The Plains Athens (10-0)
Region 10
8 Oxford Talawanda (7-3) at 1 Wapakoneta (10-0)
7 Bellbrook (7-3) at 2 Bellefontaine (8-2)
6 Mount Orab (9-1) at 3 Trotwood-Madison (9-1)
5 Tipp City (8-2) at 4 Springfield Kenton Ridge (9-1)
Division IV – Games at 7:30 p.m. Friday, Nov. 7
Region 11
8 Perry (6-4) at 1 Cleveland Benedictine (9-1)
7 Bay Village Bay (6-4) at 2 Mantua Crestwood (9-1)
6 Cathedral Latin (6-4) at 3 Mogadore Field (8-2)
5 Cardinal Mooney (5-4) at 4 Woodridge (8-2)
Region 12
8 Galion (6-4) at 1 Wooster Triway (10-0)
7 LaGrange Keystone (8-2) at 2 Bellevue (8-2)
6 Genoa Area (8-2) at 3 Wauseon (10-0)
5 Port Clinton (7-3) at 4 Kenton (8-2)
Region 13
8 Bexley (8-2) at 1 Columbus Beechcroft (9-1)
7 Amanda-Clearcreek (6-4) at 2 Marion-Franklin (9-1)
6 Johnstown-Monroe (8-2) at 3 Steubenville (7-3)
5 Zanesville Maysville (9-1) at 4 Licking Valley (8-2)
Region 14
8 Miami Trace (7-3) at 1 Kettering Alter (10-0)
7 Monroe (7-3) at 2 Clarksville Clinton-Massie (10-0)
6 Norwood (7-3) at 3 Archbishop McNicholas (9-1)
5 Cleves Taylor (9-1) at 4 Cincinnati Wyoming (9-1)
Division V – Games at 7 p.m. Saturday, Nov. 8
Region 15
8 Beachwood (5-5) at 1 Canton Central Catholic (10-0)
7 Gilmour Academy (8-2) at 2 Liberty (9-1)
6 United (7-3) at 3 Youngstown Ursuline (6-4)
5 Girard (8-2) at 4 Columbiana Crestview (6-4)
Region 16
8 Columbia Station Columbia (9-1) at 1 Huron (9-1)
7 Delta (9-1) at 2 Findlay Liberty-Benton (10-0)
6 Pemberville (9-1) at 3 Marion Pleasant (10-0)
5 Doylestown Chippewa (9-1) at 4 Coldwater (9-1)
Region 17
8 Portsmouth (7-3) at 1 Columbus Bishop Hartley (8-2)
7 Baltimore Liberty Union (7-3) at 2 Wheelersburg (9-1)
6 Martins Ferry (9-1) at 3 Ironton (7-2)
5 Coshocton (9-1) at 4 St. Clairsville (10-0)
Region 18
8 Waynesville (7-3) at 1 Cincinnati Hills (10-0)
7 Hamilton Badin (7-3) at 2 Cincinnati Shroder (9-1)
6 West Jefferson (6-4) at 3 Cincinnati Madeira (7-3)
5 Cincinnati Mariemont (7-3) at 4 Greeneview (9-1)
Division VI – Games at 7:30 p.m. Friday, Nov. 7
Region 19
8 New Middletown (7-3) at 1 Loudonville (10-0)
7 Villa Angela-St. Joseph (8-2) at 2 Garaway (10-0)
6 Jeromesville Hillsdale (8-2) at 3 Kirtland (10-0)
5 McDonald (10-0) at 4 Mogadore (10-0)
Region 20
8 Wayne Trace (8-2) at 1 Defiance Tinora (10-0)
7 Van Buren (8-2) at 2 Lima Central Catholic (8-2)
6 Delphos Jefferson (8-2) at 3 Bucyrus Wynford (9-1)
5 Spencerville (8-2) at 4 Convoy Crestview (8-2)
Region 21
8 Belpre (8-2) at 1 Fredericktown (10-0)
7 Nelsonville-York (7-3) at 2 Lucasville Valley (8-2)
6 Woodsfield Monroe (8-2) at 3 Grandview (8-2)
5 West Lafayette (9-1) at 4 Centerburg (8-2)
Region 22
8 Cincinnati Summit (6-3) at 1 Tri-County North (9-0)
7 Versailles (6-4) at 2 Casstown Miami East (9-1)
6 Mechanicsburg (8-2) at 3 Minster (7-3)
5 Cincinnati Country (10-0) at 4 West Liberty (9-1)
Division VII – Games at 7 p.m. Saturday, Nov. 8
Region 23
8 Mathews (7-3) at 1 Norwalk St. Paul (9-1)
7 Toronto (8-2) at 2 Western Reserve (9-1)
6 Lucas (6-4) at 3 Plymouth (8-2)
5 Wellsville (7-3) at 4 Ashland Mapleton (7-3)
Region 24
8 Delphos St. John's (4-6) at 1 Arlington (9-1)
7 Leipsic (5-5) at 2 Tiffin Calvert (8-2)
6 Pandora-Gilboa (6-4) at 3 Columbus Grove (6-4)
5 Toledo Christian (7-3) at 4 McComb (7-3)
Region 25
8 Danville (6-4) at 1 Shadyside (9-0)
7 Symmes Valley (6-4) at 2 Glouster Trimble (10-0)
6 Canal Winchester (8-2) at 3 Caldwell (10-0)
5 New Philadelphia Tuscarawas Central Catholic (8-2) at 4 Bainbridge Paint Valley (7-3)
Region 26
8 North Lewisburg (6-4) at 1 Marion Local (10-0)
7 Covington (6-4) at 2 Sidney Lehman Catholic (8-2)
6 Troy Christian (7-3) at 3 Miami Valley (7-2)
5 Fort Recovery (6-4) at 4 Fort Loramie (7-3)

Stamp, Fryda, Calhoun, Gable Named All-District
October 16, 2014

Four members of the Boardman High School soccer team coached by Eric Simione have earned Div. 1 all-district laurels. They are seniors Zach Stamp, Adam Calhoun and Zach Fryda, and junior Andrew Gable.
Three members of the Spartans soccer team have earned All-County honors---Zach Stamp, junior Adam Deeley and senior goalie Brian Fryda.
Earning All-Academic laurels are Zach Fryda and seniors Vince Mancini and Zach Smotzer.
The Boardman Spartan soccer team boasts a gpa team average of 3.66.

Penguin Club Memberships
July 31, 2014

The Youngstown State Penguin Club is celebrating its 40th anniversary in 2014-15. Anyone who joins the Penguin Club during the celebration instantly becomes eligible for prizes such as footballs, field passes for home games, team and Penguin Club apparel, Penguin Club loge tickets, autographed footballs and YSU mini helmets. The winners of the prizes will be announced daily on Twitter @YSUsports and will be updated on the Youngstown State Penguins Facebook page. To become a member of the Penguin Club today, contact Tom Morella at tmorella@ysu.edu or (330) 941-2351.

BCB All-Stars Capture Ohio 10-11 Crown
July 31, 2014

Boardman Community Baseball State Champs

Many things went Boardman's way for the Ohio state 10-11 Little League title including the coin flip won by the Spartans who chose to be the home team in action at the Fields of Dreams against the Oak Hill all-stars from southwest Ohio.

In the top of the first inning Boardman's starting pitcher, Emma Ericson, was dominant, She was able to get two infield pop-ups and a strikeout and the Boardman bats would get their chance in the bottom of the first.

Hope Burford walked and advanced to third on a stolen bases. She scored on a passed ball. Although the Spartans had the bases loaded they did not generate another run and the score after was 1-0.

In the second inning, Ericson sent three Oak Hill batters back to the dugout on strikeouts and Boardman generated two runs to take a 3-0 lead. A single by Chalyse Norvell, a walk by Kathryn O'Horo and an Ericson single gave Boardman two runs.

In the third inning, Boardman again retired all Oak Hill batters in order and through three innings Ericson had a no-hitter going and a 3-0 lead.

In the fourth, Oak Hill began to pressure the Spartan defense that showed it was up for the challenge. Andy Lewis from the Lady Oaks reached first safely to lead off the inning on an error. Kady Wright lined out to Mya Duskey and the Spartans second baseman snared the drive threw to a waiting Burford at second for a rally killing double play. The next Lady Oaks batter was Rylie Hughes who doubled into centerfield, Oak Hill's Cass Cook singled into left and upon receiving the relay Duskey threw an absolute perfect throw to a waiting catcher Lauren Maughan the Boardman catcher who tagged and held onto the ball to tag out Hughes who was trying to score.

The Spartans did not score in the fourth and in their half of the fifth the Lady Oaks could not generate any offense.

Boardman added their final tally of the game in the bottom of the fifth when Duskey and Kennedy Page walked. Norvell then plated a run with a base hit to left field.

In the sixth, the Lady Oaks would show they had fight in them. On two hits they plated a pair of runs but Ericson was able to get a strike-out to end the game.

Boardman hitting was led by Burford, Ericson, Duskey and Norvell.

Defensive standouts included O'Horo, Katie Stamp, Duskey, Maughan, Page, Sara Queen, Abby Sammartino, Emily Olexa and Josephine Madunicky.

Ericson who tossed a 5-hit, 10 K complete game.

This is the second consecutive state championship at the 10/11 level, as last year's team led by manager Brian Gorby defeated Tallmadge, 9-6, in Bucyrus, Ohio. This year Boardman earned its berth in the state title game with an 11-1 victory over Tallmadge. Serving as manager was Eric Ericson, assisted by coaches Mike Trell and John Lapinski.

Pictured: Boardman Community Baseball state champs: In front, from left, Kathryn O'Horo, Mya Duskey, Lauren 'Yogi' Maughan. In middle, from lefrt, Sarah Queen, Abby Sammartino, Kennedy Page, Emma Erickson, Hope Burford, Emily Olexa, Katie Stamp, Josephine Madunicky. On top, Chalyse Norvell.

Boardman All-Stars
Reach Quarterfinals In Regional Play: July 24, 2014

Boardman Community Baseball 13-year-old all-star team has posted a 3-1 mark in regional tourney play in Kalamazoo, Mich. in its bid to qualify for the World Series in Livermore, Calif.
The local team, managed by Brian Fonderlin, opened regional play last Saturday, absorbing a 9-4 loss at the hands of Iowa, the victim of a three-hitter tossed by Tommy Shiltz. Devon Whitaker and Travis Harvey notched Boardman's lone hits in the game. Boardman opened with Alex Cardona on the mound and held a 1-0 lead after three innings.
Boardman came back in its second game, pinning a 12-0 loss on Missouri, as Dylan Gurski and Jake Fonderlin combined to two-hit the losers.
Fonderlin aided his own cause with a triple and three runs scored, while Harvey slammed a three-bagger and scored a pair of runs. Mike O'Horo had a double.
In their third game, played on Monday, Boardman belted Illinois, 10-4 as Harvey opened on the mound and picked-up the win with relief help from Gurski, Fonderlin and O'Horo.
Boardman assumed a 3-0 lead when Harvey and Cam Kreps singled, followed by an O'Horo home run. They never looked back.
In a redemption game played on Tuesday, Boardman downed Iowa, 4-1, as Cardona twirled a complete game, notching a baker's dozen Ks.
Trailing 1-0 in the fourth frame, Boardman rallied when Mike Morris rapped a single to right field, followed by a harvey double. Kreps followed with a two-bagger that plated two runs.
O'Horo then struck out, but on the strikeout pitch, the ball got away from the Iowa catcher and O'Horo raced safely to first base, while Kreps advanced to the third sack. O'Horo then stole the second sack and both runners came home on a Cardona double to end the scoring in the game.
Boardman was set to play 3-1 Minnesota on Wednesday and a win would put the local stars into semifinal action against Indiana. The winner of that game plays Michigan for the berth in the World Series.

Boardman's 8 and under All Star Team
Won 30th Annual Springfield Tournament: July 17, 2014

BOARDMAN'S 8 AND UNDER ALL-STAR TEAM won the 30th annual Springfield Tournament in late June. Members of the team, in front, from left, Ethan Boots, Ryan Conti, Martin Stachowicz, Matthew Kay and Charlie Young. In middle, from left, Aiden Commarata, T.J. Richey, Cal Huston, Gavin Hyde, Zachary Ganser, Dylan Barrett and Jack Ericson. In back, from left, Dom Conti, Rob Hyde, Eric Ericson, Jim Boots and Brian Commarata.

Boardman 13-Year-Old All-Stars Claim Ohio Title
July 10, 2014

STATE CHAMPIONS

The Boardman Community Baseball's 13-year-old all-star team swept into regional play in Kalamazoo, Mich., claiming the Ohio state title with a 7-0 win over Maumee on Tuesday in Toledo.

Boardman won three, straight games to claim the state crown, outscoring their foes, 41-3, over that span.

In the title match-up, Boardman opened the first inning with a pair of runners on base on singles off the bats of Travis Harvey and Cam Kreps. But Maumee came up with a double play to end the threat.

In the third, Boardman stranded two more runners, as the Maumee defense got out of another jam on ground outs.

Boardman assumed a 2-0 lead in the fourth frame, keyed by a Dillon Gurski triple to right field.

In the fifth frame, Boardman notched another run, then added another pair in the sixth frame. Key hits over that span came from Alex Cardona and a Mike O'Horo triple.

Boardman added a pair of insurance runs in the seventh frame, as Devin Whitaker and Ben Burkey crossed the plate.

Boardman opened the game with Harvey on the mound. He got the win with relief help from Cardona, who fanned five of the final six batters in the game.

Harvey also had 5 Ks in the contest.

Boardman earned its title berth with a 21-1 blast over Lebanon on Monday.

Gurski, Fonderlin and Cardona worked on the mound for the winners, while big bats came from Harvey, Kreps, O'Horo and Fonderlin, who went 3 for 3. O'Horo belted a pair of four-baggers and a double, while Harvey had a three-bagger.

Boardman opened the state tournament with a 12-2 victory over Maumee.

Harvey, Kreps and Fetsko pitched in the game, and key hits came off the bats of Harvey, O'Horo, Fonderlin and Gurski.

Boardman is managed by Brian Fonderlin and serving as coaches are Troy Parks and Rob Eicher.

Regional play runs from July 19-26 with the winner advancing to World Series play in Livermore, Calif.

Pictured: Pictured are members of Boardman Community Baseball's Intermediate League all-star team. From left, Brian Fonderlin, mgr.; Nick Yallech, Alex Cardona, Travis Harvey, Ben Burkey, Jake Fonderlin, Dillon Gurski, Mike Morris, Shay Eicher, Mike Fetsko, Troy Parks, coach; Devin Whitaker, Cam Kreps, Mike O'Horo, Rob Eicher, coach.

Ed Reese Completes Stellar Collegiate Career
June 19, 2014

Eddie Reese

College of Wooster senior Eddie Reese, out of Cardinal Mooney High School, has completed a stellar collegiate career as one of the premiere D3 baseball players in the nation.

A four year letterman for the Fighting Scots, Reese earned All North Coast Athletic Conference first-team all-league honors three years in a row and finished his career with a .367 batting average with 598 appearances at the plate that included 25 home runs and 148 RBIs.

He was the NCAC's top power hitter during the 2014 season, belting 25 extra base hits, including nine doubles, three triples and 11 home runs and 58 RBIs.

His totals at the bat led the NCAC in homers, RBIs and walks (32); and his .601 slugging percentage was fourth best in the league.

The senior, who transitioned from second base to left field, posted a perfect 1.000 fielding percentage.

The 2013 D3 Player of the Year also earned a spot on this year's All NCAC All-Tournament team.

Among a bevy of hghlights this season for Reese came on Apr. 27 when his grand slam home run lifted the Fighting Scots to a 13-9 comeback win over Allegheny College. The win clinched first place in the East Division of the NCAC.

Reese is the son of Ed and Diane Reese, of Canfield.

He earned a bachelor of arts degree as a business economics major at Wooster.

Boardman Relay Team Takes Second At Emerging Elite Meet
June 19, 2014

Boardman High School Boys Distance Medley Relay Team

This past Sunday the Boardman Spartans medley relay team of sophomore Brendon Lucas, and seniors Mark Hadley. Justin Maroni and Al Burns set a new school record and briefly held the national record with a time of 10:16.83 and a performance that placed second overall at the New Balance National Meet-Emerging Elite held at North Carolina A&T University in Greensboro, North Carolina.

"What a great way to end a season and three superb careers," said Spartan Head Coach John Phillips, "there is no better way for those three guys to end their time here at Boardman than to set a school record that may never be topped."

Also last weekend, Hadley placed eighth in the 5K with a personal best of 14:40. Burns set a personal best in the mile with a time of 4:18 which was good enough for 13th overall.

Boardman freshman Sheldon Broyles ran a time of 11.66 in the freshman 100 which placed 17th.

The Boardman High School Boys Distance Medley Relay Team pictured (from left) of sophomore Brendon Lucas, senior Alan Burns, senior Justin Maroni and senior Mark Hadley took second place at last weekend's Emerging Elite Meet held in Greensboro, North Carolina.

Mancinis Claim Ohio Wrestling Crowns
May 29, 2014

BY AL MILLER/wrestling reporter
In just four years, the Green Machine Wrestling Club has become one of the top Freestyle and Greco Roman wrestling clubs in the state of Ohio.
This year the Green Machine qualified 22 wrestlers for the state tournament at Western Brown with 19 of them placing in the top six.
The Green Machine is named after Jon "Green Machine" Green, a state champion Greco Roman wrestler from Boardman who was killed in a motorcycle accident. Started by Boardman Head Wrestling Coach Dom Mancini along with Brett Powell, Jack Raver and Jon Byrd, the 'Machine' has crowned 14 state champions.
"The whole idea was to build state champions in memory of Jon Green who was a Greco Roman state champ and in four years we have had 14 state champions. It's just incredible the accomplishments we have had with this club," Coach Mancini said.
Five Boardman wrestlers placed at the state tournament with two winning state championships.
Vince Mancini won the 106# state championship in Freestyle and Greco.
Anthony Mancini won the 170# state championship in Greco and placed second in Freestyle. Jimmy Sferra placed fourth in 138# Freestyle and fifth in Greco. Tyler Dempsey placed fifth in 160# Greco and seventh in Freestyle. Nick Patoray placed sixth in 160# Greco.
"The most impressive Boardman wrestler this spring was definitely Jimmy Sferra. He broke through. He has been grinding for a couple years with the program, both folkstyle and the Freestyle - Greco. He was able to punch through this year and do really well at the state tournament. Also Anthony Mancini, winning the Greco state title and placing second in freestyle were the two biggest accomplishments. Unfortunately for Vince there was nobody in his weight class," Coach Mancini said.
'Team Lennox' with contributions from Lennox Furnace started local wrestlers in freestyle wrestling. In 2011, the team went regional when it became the Green Machine. Coach Mancini credits the Green Machine success to "getting kids that are committing to it. They believe in the program. The whole idea of freestyle and Greco is that it is different than folkstyle wrestling that the kids do all winter. It gives them a change as far as the rules go, the moves that are used and helps them to experiment with different things that help them with their folkstyle wrestling. We have had a lot of kids buying into that and they have become good at it. That's why we are winning state championships."
Members of the Boardman wrestling team will be competing next in the "Disney Duals" in Orlando, Fla. in late June. Their competition will be teams from throughout the U.S. They will wrestle three to five dual matches a day.

Mark Hadley Wins 3200 District Title
May 29, 2014

The Boardman High School boys track and field team qualified several athletes to the 2013 Regional Championship at last Friday's District Meet held at Austintown. The Spartans finished fourth overall behind Fitch. Solon was second and Warren Harding was third.
Spartan senior Mark Hadley earned a regional spot in 3200 by placing first. Senior Alan Burns earned a regional spot in both the 1600 and 3200 by placing second and third respectively of those races. Senior Justin Maroni also earned a spot in the regional by placing fourth in the 1600. Also, senior Turel Thompson placed fourth in the long jump and senior Jeff Bean was fourth in the high jump to earn regional berths. Senior Steve Brown is the final regional qualifier with his second place finish in the pole vault. Those athletes will need to finish in the top four places of their events to advance to the 2014 State Championship Meet in Columbus.
"As a team this was not our best showing of the season and that is disappointing," explained Boardman Head Coach John Phillips, "but the silver lining is that we have several athletes with a chance to get to Columbus."

Lady Spartans Advance To Regionals In Five Events
May 29, 2014

The Boardman High School girls track and field team advanced five events and eight girls to the Regional Meet this week by virtue of their top four finish at the District Meet held at Austintown Fitch last weekend. The top four from the Regional Meet will advance to the State Championship Meet in Columbus.
All of the distance events run at the district meet advanced on to the regionals for theLady Spartans.
The 3200 meter relay team of juniors Heaton O'Hara and Regan O'Hara and seniors Trista Cunningham and Emma Schwendeman raced to a season-best time of 9:44.06 and placed second to secure their spot at the regional meet.
Regan O'Hara came back in the 800 meter run and placed third with a career-best time of 2:21.26; while Schwendeman raced to fourth place in the 3200 meter run also running a career- best time of 11:30.02.
Senior Katelynn Morrell placed third in the 1600 meter run with a career-best time of 5:23.09 to earn her first trip to the regional meet.
The 1600 meter relay team of Regan O'Hara, senior Jada Redd, junior Alison Green and sophomore Arianna Cuevas placed third with a season-best time of 4:06.74.
Head Coach Denise Gorski was very pleased with the regional qualifiers saying, "to have every distance event get to the regionals is a tribute to the girls who have really peaked in the past week due to their outstanding work ethic and to their distance coach, Stacey Hunter, who has led these girls to the tremendous performances they had to advance to the next level. The 3200 relay dropped their time by eleven seconds, Morrell dropped her mile time by three seconds, Regan O'Hara dropped her 800 time by four seconds and Schwendeman dropped her 3200 time by 21 seconds.
"The girls in the 1600 relay also dropped their overall time by five seconds from the semifinals and ran season-best splits to take them to the regionals. Regan, Jada, Alison and Arianna have continued to improve in this relay and they were all tired going into the race as most of them had at least two events to run before the 1600 was run. But they showed their talent and heart as they raced hard to gain their regional spot. Coach Rick Sypert and Coach Whitney Resch deserve a lot of this credit too as Jada and Arianna ran the short sprints for Coach Sypert and his expertise in that area certainly helped with their training for the 400. And Coach Resch has volunteered her time this year to help in the entire sprint area and has contributed to their success as well."
Boardman finished in fifth place behind first place Solon who had 154 points. Austintown Fitch was fourth with 63 points and the Lady Spartans had 51 points.
Even though several events didn't qualify for the regionals, they helped secure the team points for fifth place finishes--- In the 800 meter relay, the team of seniors Morgan Hambrick, Nikki Hillard, Redd and sophomore Cuevas placed fifth running 1:47.02, just missing the regional meet by one place.
Lady Spartan junior Alison Green placed sixth in the 400 meter dash racing to a personal best time of 61.66 and juniors Brittany Chamberlain and Brooke Harsh both vaulted a height of 7'0" to tie for sixth place in the pole vault. The 400 meter relay team of Hambrick, senior Briana Fonderlin, Hillard and sophomore Caitlynn Conner raced to seventh place in a time of 52.07. Trista Cunningham raced to seventh place in the 800 with a career-best time of 2:26.31 and Arianna Cuevas raced to seventh in the 200 meter dash running 26.93.
In the shot and discus, junior Ka'nisha White placed seventh in both events throwing 35'1" and 106'. And Redd completed the scoring for the team by placing eighth in the 400 meter dash with a time of 62.44.
These girls also competed and may not have placed in the top eight for scoring but some had season best performances. In the running and hurdling events, senior Brandi Gatte ran a career best of 5:40.25 in the 1600; juniors Hope Landers ran 17.05 and Stephanie DeMain 17.16 in the 100 high hurdles; Caitylnn Conner ran 13.58 and Briana Fonderline ran a season best of 14.03 in the 100 meter dash; Landers ran 52.36 in the 300 meter hurdles; Conner a season best of 28.76 in the 200 and freshmen Abbey Evans ran a career best of 12:34.34 in the 3200. In the field events, Hambrick jumped 5'0" and senior Kelly Tomcsanyi 4'6" in the high jump; freshmen Logan Mitchell long jumped 14'5" and Hillard jumped 13'2 ½"; junior Faith Twyman threw 31'5" in the shot put and sophomore Alexis Martinez threw 74'2" in the discus.
"I know how badly these girls wanted to advance to the next level and they just fell short. But many of them including Landers, Hambrick, Hillard, Brandi Gatte, and White gained All-Federal League honors and had a very successful season. But it's still hard to watch the disappointment they had when they just missed getting to the next level. I again credit the event coaches for leading all of their girls to the outstanding season they had including Coach John DePietro in the hurdles, Coach John Phillips Sr. in the jumping events, Coach Dayna Daltorio in the throwing events, Coach Ashlee Frazzini and Coach George Mavrikis in the pole vault, and as I mentioned earlier Coach Hunter in the distance, Coach Sypert in the sprints and Coach Resch in the long sprints. I will truly miss working with this coaching staff but our athletes are in great hands for years to come with this staff," Gorski said.

Seeing Double
April 24, 2014

 THE BOARDMAN HIGH SCHOOL girls tack and field team has four sets of twins on this year's squad. They are, in front, from le

Fans who attend track and field meets of the Boardman Lady Spartans might have to look twice, if not more, to determine just who is competing in one event or another.

That's because this year's team has four sets of twins on its roster.

Boardman Head Coach Denise Gorski has been at the helm of the Lady Spartans for more than three decades and she says "I have never had three sets of twins, let alone four. I think it's very unique and special. I love to watch how they all support each other in an extremely positive way."

Twins on this year's Lady Spartans roster cover all four classes at Boardman High School.

Senior twins are Regan and Heaton O'Hara. Junior twins are Brandi and Breanna Gatte. Sophomore twins are Celeste and Hailey Snyder. And freshman twins are Abbey and Emily Evans.

"It's been great to have my twin by my side supporting me throughout my running career, and pushing me to do the best I can," says Brandi, while her twin observes "It definitely brings out my competitiveness but I want Brandi to compete just as well as me."

Regan O'Hara says running with her twin sister presents great competitive challenges.

"Running with your twin presents a great challenge, but at the same time you both want each other to run to the best of their ability," she says.

Her sister, Heaton, sees an advantage to the twin concept.

"There's a certain competition to it, but all in all it pushes you to become a better runner," Heaton observes.

Celeste Snyder says running with her 'other half' makes everything more special, while her sister, Hailey says she "loves having my twin supporting me and encouraging me to run harder."

First year members of the Lady Spartans track and field team, the Evans sisters, also enjoy their counterparts as teammates.

"It's comfortable having someone so close to you, because you know they always have your back," says Abbey, while sister Emily says "Having your twin on the team is fun because you always have someone to run with."

The Gattes and O'Haras have been an integral part of the Lady Spartan varsity program, not just in dual meets, but also in big meets.

"Brandi Gatte became a county champion in the 3200 meter relay team last weekend. Regan and Heaton were national qualifiers last year in relays," Head Coach Gorski said, adding the O'Hara sisters compete in the 400 and 800 runs, as well as distance relay events, while the Gatte's specialty are the middle distance events.

The Snyders run the 200 and 400 dashes, while the Evans compete in long distance events.

In 30 years, Coach Gorski can't recall ever having a set of twins on her teams.

"It's a special situation," Gorski, the dean of Mahoning Valley track and field coaches, said.

Dan Guerrieri Curbstone Hall of Fame
by Greg Gulas/contributor April 17, 2014

The 47th Curbstone Coaches Hall of Fame Banquet is slated for Sun., May 4 with 14 new members set to be enshrined during ceremonies at Mr. Anthony's Banquet Center, 7440 South Ave.
Pat Narduzzi, former Ursuline High School, YSU and Rhode Island football star, and current defensive coordinator for Rose Bowl champion Michigan State University will serve as guest speaker.
The 2014 class includes Dan Birmingham (boxing), Dorothy (Bowers) Collins (basketball), Don Brunetti (football), Bud Frazier (track and field), Nick Gavolas (swimming/diving), Dan Guerrieri (bowling), Dennis Krancevich (baseball), Ron Lynn (football), Carol Pennington (bowling), Jim Pepperney (special award), Richard Skelton (bowling), Robert Winterburn (football), Jackie (Bak) Yost (swimming/diving) and Dan Zarlingo (basketball/football).
This year, the Curbstone Coaches Hall of Fame will feature three local bowling stars; the first time ever dating to its first selection in 1958 (Mike Mauser), that three keglers will gain entrance in the same year.
Born on Oct. 15, 1960, Dan Guerrieri is a 1978 graduate of Ursuline High School, joining Carol Pennington and Richard Skelton as this year's 57th, 58th and 59th honorees.
During an illustrious bowling career, Guerrieri has rolled 70, perfect 300 games; a total of 37, 800 sets and posted a career-best 241 season average.
While at Ursuline High School he lettered in both baseball and wrestling, but it's his bowling exploits for which he gains entrance into the area's most recognized hall of fame.
When Guerrieri wins a championship, he doesn't just win a title; he finds a way to duplicate and repeat and has done so on many occasions in both singles or doubles play, and as a team member.
A Youngstown City Tournament Singles champion, he is a five-time Youngstown City Tournament Doubles champion (with this year's fellow bowling inductee Richard Skelton, Don Bagdassarian, Chuck Zarbaugh and Neil Guerrieri) as well.
A 12-time Youngstown City Tournament Team champion, he is also a seven-time Youngstown City Tournament All Events champion.
An Ohio Tournament Bowlers Association champion and Ohio Majors Bowlers Federation champion, he has also captured the Pittsburgh Tournament Bowlers Association title.
A two-time Pittsburgh Bowlers Tour champ, he is a two-time Pittsburgh Senior Bowlers Tour winner and a three-time Carl Frame Senior/Junior Doubles Tournament champion (along with Tom Smith and Tony Chearno).
He captured the Glen Hannum Memorial Tournament championship and is a three-time John Bossone Thanksgiving Classic champion.
On two separate occasions he has captured the Simon Roofing, Holiday Bowl Masters Tournament, Youngstown Masters and Youngstown Senior Masters, also winning the Niles Masters Tournament, National Amateur Bowling Rankings Tournament and TNBA Youngtown Senate Doubles (with partner Tim Graham).
A member of the Professional Bowlers Association for 12 years, he is also a two-time member of the PBA Central Region Resident Pro Team.
A PBA Miller Lite Open champion, he posted (along with partner Joe Nuzzo) a Top-20 Doubles finish at the 2008 United States Bowling Congress National Championship.
In 1994, he was an Award of Merit Recipient for High Series (857) from the Youngstown Bowling Association and in 1995, followed that up with the same award from the Salem Bowling Association for his 847 Series.
In 1995, along with Rob Theis, Lou Dinardo and Anthony Lombardo, they were the Team Achievement Award Recipient for High Series in the Nation on a 4 Man Team (3036).
In 2013 at the Storm Bowlers Journal National Championship Tournament, he teamed with Bob Eckenrode to place fourth in the Open Division Doubles, finishing second in Senior Division Doubles (with Joe Nuzzo) and second in Senior Division Singles.
He served as assistant coach with the Boardman High School girl's bowling team while his daughter, Danielle, finished with high average on the Spartans' 2003 state runner-up squad.
A ball driller for 10 years in the Boardman Lanes Pro Shop, he currently works as a timekeeper with the Youngstown Water Department.
He and his wife, Sandi, are the parents of two daughters; Dana (Myers) and Danielle (Williamson). They have two granddaughters, Carson and Alexa; and reside on Buchanan Drive in Boardman.
Tickets for the event are $50 each and can be obtained by calling Mike Murray, ticket chairman at (330)-565-7820, or by visiting the organization's website at www.curbstonecoaches.org.


Boardman's Terry O'Halloran
Named Federal League Coach Of The Year: April 17, 2014

Terry O'Halloran

Coach Terry O'Halloran, longtime boys and girls swim coach at Boardman High School has been voted by his coaching peers as the 2014 Federal League Coach of the Year in girls swimming. He has been the head coach of both programs at Boardman for 29 years and during that time has compiled an impressive resume.

O'Halloran has produced four individual state champions, 15 All-Americans, 55 Academic All-Americans, and 76 Ohio state swimming qualifiers, while compiling an 80 per cent win dual meet record, captured one Federal League Team title, and three Northeast Aquatic Conference team titles.

The National Interscholastic Swim Coaches Association gives out team academic awards and the Spartan girls have earned five silver awards with a 3.5 Team GPA's and one bronze 3.3 Team GPA. The Boardman boys have earned 5 bronze 3.3 Team GPA awards.

Coach O'Halloran was named the recipient of the OHSAA Sportsmanship, Ethics, and Integrity Award in the 2005-06 school year and was the Northeast Aquatic Conference Coach of the Year for three years from 2010-2013.

He has spent 40 years as the Boardman Tennis and Swim Club swimming coach (1974-2013).

From 1971-1973, he spent three years as an age group swimming coach at Village Manor Swim Club in Pittsburgh, and from 1968-1970, he spent three years as the age group swim coach at New Castle Country Club.

Coach O'Halloran taught in the Boardman School system for 38 years beginning in 1973 where he spent five years at Stadium Drive Elementary School teaching science. In 1979 he taught fourth grade at Stadium Drive, and remained in that post for next 33 years, until he retired from teaching.

He received his Bachelor of Science degree from Westminster and his Masters Degree from Youngstown State University.

"As a fellow coach, I have always highly admired and respected the program Terry has produced at Boardman. The tapering program he uses for his athletes to peak at the right time is very scientific and it's obvious he has tremendous knowledge of his sport.

"Coach O'Halloran and his coaching staff dedicate many hours all year long to produce the outstanding program Boardman has had in swimming since it's beginning under his guidance," Boardman Local Schools Athletic Director Denise Gorski said.

Mannozzi Earns 20k World Cup Berth
May 4 In Taicang, China: April 17, 2014

MIKE MANNOZZI

Michael Mannozzi, 27, of Erskine Ave., has been named to the Team USA World Cup Team in race walking, and will compete at the World Race Walking Cup 20k in Taicang, China on May 4.

Mannozzi finished eighth overall at the IAAF (International Association of Athletics Federations) World Cup Trials in the 20k Masters Open Race walking event, with a personal best time of 1:31:1. The trials were held in Manchester, New Jersey on Mar. 30.

Mannozzi is the reigning United States national champion in both the 30k and 40k race walking events, having won those events in September and October, 2013.

Mannozzi competed in the 2012 Olympic trials in both the 50k (31 miles) and 20k (12.4 miles) events, placing ninth and fifth overall, respectively. He is currently looking to compete in the 2016 summer Olympics in Rio de Janeiro as well as the 2020 summer games in Tokyo.

A 2005 graduate of Boardman High School, Mannozzi attended Youngstown State University and then graduated from Notre Dame College in Cleveland, where he earned an NAIA national race walking championship in 2010.

He currently works as a day camp counselor, while also filling-in at the D.D. and Velma Davis Family YMCA in Boardman. Mannozzi is known as "The Italian Stallion of USA Track and Field" by many, including Olympic legends such as Dan O'Brien.

"I attribute a lot of my success to the help I get from Dr. Michael Lyons at Advanced Chiropractic and Rehab in Boardman. Race walking is very hard on the body and Dr. Lyons has been a great asset to my training, by helping me to reduce stress injuries, increase my flexibility, and speed up recovery. With his help, I am able to compete at a high level while remaining injury free." says Mannozzi.

Mannozzi also gets a lot of help from Mike Rohl, head men's track coach at Mansfield University, who was a four-time Olympic Trials competitor, finishing fourth in 2000 in the 20k; and Bob Gray, a race walker from Eugene, Oregon. Gray is also a marathoner and is the only Olympic Trials athlete ever to compete in the both marathon and the race walks in the same Olympic trials (1972).

Top race walker in the field of some 28 competitors at the World Cup trials was John Nunn, of Bonsall, Calif. who posted a time of 1:26.45.

High School Standouts Ink College Letters Of Intent
February 13, 2014

On Wed., February 5, five Boardman High School senior athletes signed their national letter of intent for Division 1 and 2 collegiate program.
Under the direction of Coach John Phillips, cross country and track standouts Mark Hadley and Alan Burns signed for Division 1 schools.
Under the direction of Head Coach Fawzi Muhajed, soccer standouts Nikki Hillard, Jenna Kuczek and Bryana Flak signed for Division 2 schools.
Hadley, the son of Darla and Scott Hadley and has signed with Furman University in South Carolina on a full athletic scholarship. Hadley was the Division I state cross country champion at this year's state meet running 15:10. He is a three-time All-Ohio and Academic All-Ohioan in cross country.
In the Federal League, Hadley was the cross country champion the past three years and the Federal League Athlete of the Year the last three years.
Most recently he was awarded the Gatorade Ohio Cross Country Runner of the Year for the state of Ohio and is now up for the Gatorade National Runner of the Year.
In track, Hadley is a two-time All-Ohio and Academic All-Ohioan, the Federal League Athlete of the Year for two years, and All-Ohioan for indoor track for two years. He is the current school record holder in cross country, 1600, 3200, and distance medley relay team. Hadley will major in exercise science.
Burns is the son of Anita and Bruce Burns, and grandson of legendary Spartan basketball player and head coach, Alan Burns, and is headed to Youngstown State University for his athletic future in track and cross country.
He is a four-year letter winner in both sports and a two-time state qualifier in cross country. This year he earned All-Ohio first team honors and was named Academic All-Ohio. Burns has been first team All-Federal League the past three years and all four years has been first team All-County. In track, Burns has been second team Federal League the past two years, a regional qualifier all four years and a national qualifier to the outdoor track championships as well as the Footlocker Cross Country Championships.
Burns has a 3.57 GPA and will study either engineering or business.
Hillard is the daughter of Deborah Mesnyak and Vincent Hillard and is headed to Wheeling Jesuit University.
She has been a four-year varsity letter winner and has been a starting varsity player since her freshmen year. She was selected three years in a row for first team All-District, first team Federal League, and first team All County. She has been playing soccer since the age of five playing on such teams as the Phoenix Soccer, Simon Futbol and currently plays for Soccer Vision Academy.
Hillard is also a four-year letter winner of the indoor and outdoor track teams. In school, she holds a 3.5 GPA, is senior class vice president and a member of the National Honor Society.
She plans to major in business management. Kuczek is the daughter of Jeffery and Jennifer Kuczek and is headed to Alderson Broaddus University in West Virginia. She is a four year letter winner in soccer. In her junior year, she was ranked #1 in Ohio Division 1 for assists and #4 in Ohio in all divisions for assists. She received first team All-District, honorable mention All-County, and honorable mention All Federal League.
In Kuczek's senior year she returned from an ACL injury and only played half the season but still received second team All Federal League honors. She was a recipient of the DeBartolo Clear Channel Radio Student Athlete of the Week award in October.
Kuczek is a four-year letter winner in basketball, has a 4.0 GPA and is a member of the National Honor Society. She plans to major in biology and go to medical school.
Bryana Flak is the daughter of Karie and Thomas Flak and is headed to Ursuline College in Ohio. She was a standout starting defender at Boardman High School while competing in soccer. She has played club soccer for Soccer Vision Academy. Flak earned varsity letters and was named a team captain her senior year. She overcame an ACL knee injury her junior year and came back strong her senior year. She was awarded Division 1 All District first team and second team All-Federal League laurels. She has earned team awards for most aggressive player and varsity defense.
Flak plans to major in nursing.
Kuczek, Hillard and Falk have been playing soccer together since they were 5-years- old.
At the Division 2 level, Jenna and Nikki will face each other in preseason play, and Jenna and Bryana will compete against each other in the regular season.


UNITED STATES OLYMPIC HOPEFUL
February 6, 2014

UNITED STATES OLYMPIC HOPEFUL, race-walker Michael Mannozzi, of Erskine Ave., entertained students in Megan Key's special education class at Center Middle School last week. Mannozzi displayed the skills of a race-walker to students, and also provided positive advice, telling the students to "Stay motivated and be positive for life's challenges...Strengthen your weaknesses so that you can make the best of yourself." Mannozzi currently holds the fourth-fastest time in the United States in the 3K this year and will compete in an indoor 3K race this weekend in Toronto, Canada. Pictured with the racewalker are Linda Knox, student aide, in center; and student Christian Colon, at right.

Mannozzi 9th At USA 50K Championships
December 5, 2013

Boardman-based race-walker Michael Mannozzi, of Erskine Ave., fell short in his bid last weekend to gain a berth on the USA national team, placing fifth among American competitors in the USA Track and Field Associations 50K (31.1 miles) national championships held in Coconut Grove, Fla.

Mannozzi needed a time of 4:35 to gain a bid on the team, but finished the race at 5:25.49, good for ninth place overall. Hot weather (80-degree temperatures and 70-degree humidity) affected his showing, as three times he was forced to stop and regain his strength to finish the race.

Only American to post a qualifying time in the race was Patrick Stroupe who finished in a time of 4:25.06. Luis Lopez of Puerto Rico was the top finisher with a time of 4:23.12.

"I did my very best and finished although the medical staff recommended that I consider stepping off 47 kilometers into the race. They later told me that they noticed I was pale and had stopped sweating. I just noticed that I was getting cold chills. I simply told them to let me finish, and when I felt like was going to collapse, I sat down on the course and regained faith and mental fortitude to get back up and continue on the death march the race had become for all competitors towards the end until I crossed the finish line," Mannozzi said of the race.

"It was uncharacteristically hot this time of year for south Florida, but that is what we all had to face.".

Mannozzi was the 9th overall finisher (including competitors from Mexico (an Olympian), Canada, and Puerto Rico.

"I was fifth overall for USA men, even with the trouble I had endured. In 2012 , I had finished ninth in the USA Olympic Trials when I raced and finished just a day out of the hospital with the flu," Mannozzi said.

The 27-year-old race-walker said his future plans include first recovering from last weekend's 50K.

"Then, I will train, but I will not be in top racing form for at least 6-to-8 weeks minimum.

"I will focus on getting faster since all the distance training and racing this fall made for a great base of miles to work with, so that I can now focus on getting faster," Mannozzi said.

His next big target will be the 2014 World Cup trials for the 20k team set for Sun., Mar. 30, 2014 in New Jersey.

"This is my first opportunity to get faster and to try for a spot on my first ever World Cup Team. I not only discussed my plan of action with coach Mike Rohl (who was just awarded NCAA D-2 Coach of the Year, and honorary coach Bob Grey, but I also had the privilege of receiving words of wisdom from two-time Olympian Tim Seaman, who is considered the rock star of USA race walking.

Mannozzi will be in Indianapolis at the USA Track and Field annual convention this weekend.

Coach Jim Tressel Inducted Into YSU Athletics Hall Of Fame
November 21, 2013

Coach Jim Tressel With Wife Ellen

Former Head Football Coach and Executive Director of Athletics at Youngstown State University, Jim Tressel, formerly of Westport Dr., Boardman; the architect of four NCAA Division I-AA national championships at Youngstown State, was inducted into the YSU Athletics Hall of Fame last weekend. The coach was honored during halftime of last weekend's North Dakota State-YSU grid game. Joining Tressel, who won 135 games in 15 seasons with the Penguins, was Darnell Clark (football), LeVar Greene (football), Tom Harder (football), Anthony Hunt (men's basketball), Santi Nalluri (women's tennis) and Mark Thomas (baseball). Tressel, a three-time Chevrolet National Coach of the Year, spent 15 years (1986-2000) as the head coach and six as the Executive Director of Intercollegiate Athletics at Youngstown State before being named the head football coach at The Ohio State University in Jan., 2001. He posted an overall record of 135-57-2, won national championships in 1991, 1993, 1994 and 1997 and had two national runner-up finishes in 1992 and 1999. In background at right is his wife, Ellen.

MIKE MANNOZZI CLAIMS 40-K NATIONAL RACE-WALKING TITLE
October 17, 2013

Boardman High School and Notre Dame College graduate Mike Mannozzi claimed his second national race-walking title in a row when he won the 75th annual United States Track and Field Association's 40K (24.8 miles) national race-walking championship held last Saturday at Joe Palaia Park in Ocean Township, New Jersey.

Mannozzi, 27, went into the race with a goal of establishing a personal-best time at the distance, and hoping to finish in the top-five, performed even better, claiming his victory in a time of 3-hours, 28-minutes and 48-seconds, the best time in six years in the race.

He gained the lead in the race after the first kilometer and never relinquished it.

"I went into the race figuring to maintain a slow pace, hoping to finish faster than when I started," said the race-walker, whose goal is gaining an Olympic berth in the 50K marathon.

As he did in the 40 K, Mannozzi strode to a decisive victory in September in the USTA 30K (18.6 miles) national championship race that was held at Rockland State Park in Congers, New York.

In that race he took the lead after about 12 miles and held the lead the rest of the way, posting a personal-best time of 2-hours, 31-minutes and 37-seconds to best his nearest competitor by more than two minutes.

At last weekend's 40K, Mannozzi topped the second place finisher, Dave Talcott, by more than six minutes.

The National 40K was first held in 1939 and saw John Rahkonen of New York's Finnish-American AC win it in 3:55:57.

Virtually every USA Olympic racewalker, including Larry Young (Olympic 50K bronze medalist in 1968-72) and Rudy Haluza (fourth-placer in the 1968 20K, the nation's highest-ever placer in the shorter Olympic event) has competed in the 40K over the years.

Walkers from Canada, Mexico, England, Ireland, Israel, Argentina, Ecuador, Colombia, Venezuela, Puerto Rico, Dominican Republic and other nations have competed in the event, too.

"I tried to use good pace judgment in the 30K and 40K because I didn't want to crash in the later stages," said Mannozzi, who used the races as a stepping stone for the 50K national championship race to be held Nov. 24 in Coconut Creek, Fla.

With the win at last weekend's 40K, Mannozzi is now a four-time national race-walking champion.

Mannozzi also won the 2012 2012 Millrose Games mile walk, which doubled as the U.S. championship at that distance.

As a senior in 2010 at Notre Dame College near Cleveland, Mannozzi claimed his first national race-walking title at the NAIA national championships, where he came from way behind over the final two laps of the 3K race to claim a victory.

Mannozzi's remarkable run into an elite status among American race-walkers actually began at Youngstown State University in 2005, where as a freshman, he wanted to form a wrestling team at the school, which at the time had none. While at YSU, he tried as a 'walk-on' to join the Penguins cross country, track and football teams. He was spurned at every turn.

While attending a wrestling meet at Kent State University, he wore a 'YSU wrestling sweatshirt' that he made.

At the meet, he was approached by the father of an Austintown Fitch wrestler who was on the KSU mat team, and who asked about the YSU program.

At that point, Mannozzi had to explain there was no wrestling program at the school---and the father suggested he contact Notre Dame College, that was just starting their own wrestling team.

Mannozzi visisted the school and soon joined the ND wrestling program on a scholarship.

Mannozzi, who sometimes calls himself 'The Italian Stallion,' was sub-par on the mats, and decided to try out for the school's track program.

Though he scored some points in track and field, it didn't seem he would attain any status in the sport.

His javelin coach suggested Mannozzi try racewalking, because the school did not compete in that event.

He wasn't very good at that either, as in his first race in Mar., 2008, even the female racewalkers beat him.

Then he came out of nowhere two years later to win the NAIA championship and since that time has been doggedly pursuing his Olympic dream.

He still needs to knock some 30 minutes off his time to post an Olympic qualifying mark.

"I don't intend to give up on my dream," he says, looking forward to the 50K race in November.

Sylvester's Bad Habit Soars To New World-Record Distance
October 3, 2013

Joe Sylvester III of Bad Habit Monster Truck Racing has a habit of pulling off dangerous stunts in his monster trucks. He is most well known for his record breaking jumps, the first of which he set in 2010. In his 1,400 HP, 2006 Cadillac Escalade turned monster truck, Sylvester jumped a distance of 208 feet, which was then the longest distance jump for a monster truck. However, Sylvester's Bad Habit lost its title to another monster truck, which managed to achieve a distance of 214 feet and 8 inches. In early September, Sylvester had prepared himself to regain his lost title. His Bad Habit monster truck he used this time was a modified RAM. Sylvester speed up to a ramp at 137 km/h and jump a distance of 237 feet-six inches, thus managing to set a new Guinness World Record and reclaim his title. The stunt is not without drama though and has a nail-biting finish. It also turns out that the speed of 137 km/h is just 1 mph slower than the land speed record for a monster truck. In 2010, when Sylvester set his first record, Bad Habit monster truck, has officially nabbed the world record for flying contraptions of that variety, sailing 208 feet through the stratosphere before touching ground on the other side. That was after the truck went nose first into the dirt during a test jump, causing Sylvester and his team put in 17 hours worth of work in a day until the rig was back together and operational. On his second attempt, Sylvester hit the home-built ramp at 75 mph and landed 197 feet down range. On his second attempt, the Bad Habit truck made a pass at 79 mph and touched down after flying 208 feet through the air. The jump officially surpassed the former world record of 202 feet set by the infamous Big Foot. Sylvester is the son of Mr. and Mrs. Joseph Sylvester Jr., of Boardman. Pictured, Bad Habit soars 'three stories' through the air en route to the new world record set at the Cornfield 500 in Columbus, Pa. on Sept. 1.

28th Annual Spartan Invitational This Weekend
September 12, 2013

On Saturday, Sept. 14, more than 5000 cross country runners and 380 teams will converge at Boardman High School for the 28th annual 5K Spartan Invitational Cross Country Meet, the biggest prep event of its kind in Ohio, as well as the midwest.
The meet was begun in 1976 by then Boardman cross country coach Bruce Breunig, and became a major event under the directorship of former Boardman High School Athletic Director Jim Fox. The meet is now co-managed by the Spartans girls track coach Denise Gorski, and former boys track and cross country coach, Dave Pavlansky.
The event draws major corporate sponsorship, fueled by Merrill Lynch, that has offered its support since 2007. Nike will provide additional sponsorship this year.
"As head boys track coach through 2010, and head cross country coach through 2008, I can say the support from Merrill was integral to our running teams producing All-Ohio and Nike All-American athletes, and to enhancing the experience of everyone who competed for us. We are very grateful for their involvement," Pavlansky said.
With more than 5000 competitors, including middle school and high school harriers, the meet is expected to draw upwards of 20,000 spectators throughout the day to Boardman High School beginning with the first race that gets underway at 9:00 a.m. Competition concludes with a 3:30 p.m. middle school race.
Throughout the history of the meet, some 40 individual state champions from Ohio, Pennsylvania and as far away as Virginia, have competed in the meet.
Host Boardman has never had an individual champ, but this year could be different.
Spartan senior mark Hadley is expected to vie this year for the top spot with his arch-rival from Chardon HS in Nick Elswick.
Elswick won the meet last year, posting a time of 15:39.83. He was followed by Hadley.
Both runners are back again this year and Hadley topped Elswick's winning time of last year by more than ten seconds at a meet held in Cuyahoga Falls last weekend. The top time ever posted at the Spartan Invitational was in 1995, 15:31.60, by Sharif Karie, of West Springfield, Va. That mark seems almost certain to fall this year.

Boardman vs Mooney To Meet For 39th Time
Boardman Stadium, Friday, Sept. 6: September 5, 2013

Boardman and Cardinal Mooney High Schools will meet on the gridiron for the 39th time this Friday at Boardman Stadium, with both schools coming off losses in their opening games of the season.
Boardman dropped a 31-7 contest at Hillard-Darby, while Mooney lost to Imhotep Institute of Philadelphia, 49-21, at Stambaugh Stadium.
Hilliard Darby limited Boardman's rushing game to just 58 yards on 21 tries, while the Panthers racked-up 188 yards in 19 runs on the Boardman defense.
Quarterback Darius Sanders paced Boardman, totaling 211 yards in total offense, including 175 through the air on 14 of 26 attempts. He scored Boardman's loan touchdown of the game as time expired in the second quarter, on a 6-yard run.
Neither team scored in the second half.
In the Mooney game, Imhotep outgained the Cardinals, 351-156; and closed the game with a pair of defensive touchdowns. The game was 28-14 at the half.
Standout for the Cardinals was senior Mark Handel, who had a 40-yard interception return for a touchdown, and a long run in the first quarter to set-up Mooney's first touchdown of the season.
Mooney enters Friday's game with a 23-15 advantage in the series; including wins the last five times the schools have faced each other.
Last season, Mooney claimed a 37-0 victory.

ANNUAL FOOTBALL ISSUE
NOW ON SALE: August 22, 2013

AUGUST 22-28, 2013: The Boardman News 'Annual Football/Fall Sports Issue' is now on sale. If you are not a subscriber, you can pick your copy up for just $.50. Read about sports programs, schedules, stories about area teams and athletes. The Boardman News Wishes all area teams 'Best of Luck' in the season ahead.

Boardman Stars Win State Title
August 8, 2013

BOARDMAN 10-11 CHAMPIONS: Coach Mike Trell, Sophia McGee, Marraya Youngblood, Maddy Trell, Gwen Lesnansky, Marisa Melewski, Ca

 BUCYRUS, OH.---A longtime Boardman Little League rivalry was renewed again this year when Boardman Community Baseball's 10-11-year-old all-star team defeated Tallmadge in the state title game, 12-4 at Aumiller Park.

Tallmadge was the defending state champs.

Logan Menosky set the table early as pitching a complete game for Boardman striking out seven while throwing an awesome three hitter as backbone for the state championship team. Behind the plate for the pitching gem was Maddy Trell, who had a tremendous career game throwing out an important steal in the second inning and making all three outs on her own in the fifth inning, catching foul ball and throwing out a runner at first for a double play, then tagging out a runner coming home on a passed ball..

The rest of the Boardman defense was excellent, giving-up only one error in six innings.

Shortstop Jersey Gorby and third-sacker Sophia McGhee both made great plays to first baseman Jenna Burns in the third, fourth and fifth innings to stop Tallmadge in their tracks.

Offensively Carina Cummings got on base on all four at bats and scored two runs, while Melissa Davanzo opened up the game big in the first inning with a triple to deep center field that drove-in two runs.

Tallmadge tied the game at 2-2 after two innings.

Boardman's Gabby Pantaleo singled in two runs in a decisive, seven-run third inning that broke open the tie.

All season long, Coach Mike Trell preached that smart aggressive base running is a key to winning in pressure situations.

Coach Brian Gorby at third base and Coach Trell at first base broke the game open calling for steals.

Scoring two runs each for Boardman were Sophia McGhee, Jersey Gorby, Melissa Davanzo, Maddie Trell and Jenna Burns, while Marissa Melewski, Maddie Demetra and Gabby Pantaleo.

There was a 51 minute lightening delay and a steady rain, but Boardman endured for the win.

Tressel, Nalluri Among YSU Hall Of Fame Selections
August 1, 2013

Former Head Football Coach and Executive Director of Athletics Jim Tressel, the architect of four NCAA Division I-AA National Championships at Youngstown State, headlines a class of seven newly elected into the YSU Athletics Hall of Fame, the department announced on Tues., July 30.
Joining Tressel, who won 135 games in 15 seasons at Youngstown State, is Darnell Clark (football), LeVar Greene (football), Tom Harder (football), Anthony Hunt (men's basketball), Santi Nalluri (women's tennis) and Mark Thomas (baseball).
The new class will be inducted into the Hall of Fame on Sat., Nov. 16, when the Penguins host two-time defending national champion North Dakota State in the annual Hall of Fame Game. The induction ceremony and breakfast is slated for 9:30 a.m. and kickoff between the Penguins and Bison is set for 2 p.m.
Tressel, formerly of Westport Dr., Boardman, a three-time Chevrolet National Coach of the Year, spent 15 years (1986-2000) as the head coach and six as the Executive Director of Intercollegiate Athletics at Youngstown State before being named the head football coach at The Ohio State University in Jan., 2001. He posted an overall record of 135-57-2, won national championships in 1991, 1993, 1994 and 1997 and had two national runner-up finishes in 1992 and 1999.
Clark was a four-year letterwinner on the football team from 1990-93 and rushed for 2,579 career yards, which ranks 10th all-time in school history. A member of the 1991 and 1993 national championship teams, Clark rushed for a career-best 1,212 yards in 1993 and had 1,011 yards in 1992. Clark also ranks 12th all-time with 3,471 all-purpose yards.
Greene, who lettered four times from 1998-2001, was named first-team All-America in 2001 after recording seven interceptions, 15 pass break ups and 38 tackles. He ranks fourth all-time with 14 career interceptions and is tied for third all-time with 25 career passes defensed.
Harder, who played for the football team from 1977-79, earned Honorable Mention All-America honors and was named first-team all-conference as a senior in 1979. Harder, a member of the 1979 Division II national runner-up squad, still holds the school mark for most tackles-for-loss in a career with 75.
Hunt, a three-year letterwinner on the men's basketball squad, was an All-Mid-Continent Conference First-Team selection in 1998 after leading the Penguins to their most recent 20-win season. Hunt scored 1,015 career points in just three seasons and ranks third all-time with a .417 3-point percentage and fifth with 325 career assists. He was also named second-team all-conference as a junior in 1996-97.
Nalluri is the first women's tennis player elected into the Hall of Fame after posting a school-record 58 career wins from 1993-96. A three-time all-conference selection, Nalluri won 21 matches in a single season on two different occasions. She was a four-year letter-winner in tennis at Boardman High School.
Thomas, a member of the baseball program from 1997-99, was drafted in the 21st round of the 1999 Major League Baseball Draft. The 1997 Mid-Continent Conference Newcomer of the Year, Thomas ranks fourth all-time with a .372 career batting average and is tied for fourth with 45 career doubles. In 1999, Thomas batted .406 and set the single-season record with 80 hits, which now ranks tied for third.
For more information and tickets to the Youngstown State Hall of Fame Induction ceremony, call Assistant Athletics Director Emily Wollet at (330) 941-7208.

Boardman Drops Two Straight And Falls Out Of State Tournament
August 1, 2013

ASHTABULA---Boardman Community baseball's Little League all-star team fell out of state tournament play last week absorbing two, straight losses in slugfests, 12-6, to New Albany; and 15-11 against Hamilton.
In action last Thursday, New Albany surged to a six-run lead in the top of the first stanza, keyed by three home runs.
Boardman got a four-bagger off the bat of Travis Harvey in the first stanza, when New Albany's defense ended the inning tossing out jake Fonderlin at home plate on a passed ball. Fonderlin had reach base on a single.
Boardman added four more runs in the second inning. Nick Yallech singled, Mike Fetsko reached first when he was hit by a pitch, and a Shay Eicher bunt single juiced the bases. Harvey stepped into the batter's box and cracked a grand slam to cut the score to 6-5.
Boardman juiced the bases again in the second when Fonderlin and Alex Cardona drew walks and Cam Kreps singled. They were left stranded on base on a line out to end the inning.
New Albany added three runs on three singles in the fourth and Boardman scored once when Harvey crossed the plate on a passed ball. he had reached base on a double.
The fifth frame featured a defensive play by Boardman left fielder Troy Waliszewski, who saved a home run at the fence with a nice grab.
New Albany added a sixth inning home run to make the final tally 12-6.
Harvey started on the mound for Boardman and got the mound loss. He was red hot at the plate with a pair of homers and a double for five RBIs. Fonderlin, Kreps, Yallech and Eicher all had singles.
In semifinal play, Boardman opened first inning action against Hamilton with a pair of runs on round-trippers off the bats of Harvey and Cardona.
Three walks, three singles and a home run put Hamilton in the lead, 6-2 in the second inning that ended on nice defensive plays by Waliszewski in the outfield and Griffin Schantz at second base.
Boardman added a pair of runs in the second, as Shantz tripled, and Fonderlin and Harvey hit singles.
In the third, Hamilton added three runs, key by a home run. The inning ended on a nice defensive play when centerfielder Mike O'Horo tossed to Waliszewski, who then tossed the ball to Cardona for an out at second base.
Boardman added a run of their own in the third on a Waliszewski home run to trail Hamilton, 9-5.
After Hamilton added a pair of runs on their half of the fourth, Boardman answered with a four-run surge to cut the margin to 11-9. O'Horo and Cardona clubbed a doubles, while Fonderlin, Waliszewski, Fetsko and Devin Whitaker added singles.
Hamilton answered in the fifth with a pair of homers, and Boardman came right back with a pair of four-baggers off the bats of Harvey and Cardona to make the score 13-11.
In the top of the sixth, Hamilton got two more runs. Boardman went down in their half of the final stanza, as Eicher reached on a single, but Yallech popped out to right field, Fetsko ground out to short as did Cam Burford.
Boardman used four pitchers in the game as Harvey started, Kreps worked a third of an inning, Fetsko worked two-thirds of an inning and Waliszewski worked one inning.

Boardman All-Stars Earns Third Straight Berth To Ohio Little League Championships
July 18, 2013

Boardman Community Baseball's powerful 12-year-old all-star team bashed Austintown, 16-3, last Sunday at the Fields of Dreams to earn their third, straight district championship.

Under the direction of manager Brian Fonderlin and coaches Rob Eicher and Lou Cardona, the team moves on to the state tournament next week in Ashtabula. Last year Boardman's entry finished fourth in the state event, where again this year its key competition is expected to come from Hamilton County.

The local stars will depart for Cedarquist Park this Sunday at 2:00 p.m. with a police and fire escort from the Southern Park Mall.

Boardman bats are a key feature of this year's team as 10 of it 12 members have clubbed 90 home runs on the season.

Leading the way are Mike O'Horo and Alex Cardona with 16 yard shots apiece, while Cam Kreps has knocked 15 balls over the fence and Cam Buford has wracked-up 14 round-trippers. Behind them are Travis Harvey and Jake Fonderlin with 10 round-trippers each.

In last Sunday's district title match-up, O'Horo slammed a three-run yard shot in the fourth inning and backed that up in the fifth frame with a grand slam to slam the door on Falcon hopes.

Boardman assumed a 3-0 lead in the game in the first stanza, keyed by a Kreps two-run blast.

Travis Harvey picked-up the mound win.

The Boardman stars mercied every one of their foes in district competition, opening with a 23-9 rout of Canfield in the opening contest, as Cardona got the pitching win.

In the second game, Boardman destroyed Howland, 16-0, this time with Harvey notching the mound win.

In semifinal play, Austintown was the victim, 13-0, with Cardona on the mound.

Spartans' Ryan Bailey is 2013 State Champion
February 25, 2013

Ryan Bailey

Senior Boardman swimmer Ryan Bailey won the 100 yard butterfly title at the 2013 Ohio State High School Swimming and Diving Championships. Bailey's time of 49.43 was 3 tenths of a second faster than Cincinnati St. Xavier's senior Ian Wooley. It was the fourth time that a Spartan swimmer has stood on top of the awards platform during the team's twenty-eight year history. Boardman's last state champion was Tyler O'Halloran who won two titles in 2003 and another one in 2002. Bailey also placed 4th in the 100 yard breaststroke in a school record and automatic All-American time of 56.94. His preliminary time of 48.92 in the butterfly was a new Boardman school record and automatic All-American time. In his four year career Bailey has posted three All-American time standards. Previous Spartan All-Americans include Tyler O'Halloran, Conner O'Halloran, Brian Worhatch, Kenny Drombosky, and Mike Barringer.

Bailey said the feeling of winning the race was "really indescribable". "It is the best thing I have ever experienced. I have worked hard every day to accomplish this goal since last year's meet. It's been my life's biggest goal up to this point. I was very excited to bring the gold medal back to Boardman. We were really surprised and pleased to see the Boardman police waiting for the team bus on the border with Canfield and having them escort us back to the high school." Bailey will continue his swimming career next year at the United States Naval Academy.

Ryan Bailey

Jackrabitts Dim YSU Playoff Hopes, 41-28
Loss Knocks Penguins Out Of Top-25: November 1, 2012

The Youngstown State football team plays its annual homecoming game on Saturday against South Dakota Coyotes. Kickoff at Stambaugh Stadium is set for 2:05 p.m. The Penguins (4-4 overall and 1-4 in the MVFC) will be looking to snap a four-game losing streak after falling at South Dakota State 41-28 last Saturday. YSU trailed 41-7 late in the third quarter before scoring the final 21 points of the contest.
The contest against the Jackrabbits was tied at seven after the first quarter, but two turnovers and a special-teams miscue turned the momentum of the game in the second quarter. SDSU took a 14-7 lead on a 50-yard touchdown pass from Austin Sumner to Tyrel Kool at the 11:51 mark. The Jackrabbits proceeded to score two touchdowns in 1:39 on drives that totalled 27 yards. The first score was set up by a bad snap on a punt that gave SDSU the ball at the YSU 12. The second came following an interception that was returned to the Penguins' 15-yard line. Just before halftime, the Jackrabbits extended the lead to 35-7 when Sumner threw a 17-yard touchdown pass to Jason Schneider.
SDSU scored on its first play of the second half before the Penguins scored the final three touchdowns and moved the ball deep into Jackrabbits territory on two other drives.
South Dakota (1-7 and 0-5) suffered its sixth straight defeat last Saturday, losing 45-14 at Indiana State. The Sycamores scored 28 first-half points en route to the victory. The Coyotes have allowed 24 points or more in each game this season with their last win coming on Sept. 8 against Colgate.
Saturday's match-up the first-ever meeting between the Penguins and the Coyotes, in its first year in the Missouri Valley Football Conference.
Saturday's game marks the 71st homecoming game in school history. The Penguins own an all-time mark of 48-21-1 in homecoming contests. At Stambaugh Stadium, YSU is a 20-10 in Homecoming games.
Last weekend, in Brookings, South Dakota, the Youngstown State football team scored the final three touchdowns and shrank a 34-point deficit to 13 in the fourth quarter, but just could not come all the way back, losing 41-28 at South Dakota State on a chilly Saturday afternoon at Coughlin-Alumni Stadium.
A 14-minute dryspell in the second quarter and early in the third quarter put the Penguins in their 34-point hole.
The Penguins are now 4-4 overall and 1-4 in the Missouri Valley Football Conference. South Dakota State improved to 6-2 and 4-1. The Jackrabbits have now defeated the Penguins five straight times.
In the second quarter of a tie ballgame, SDSU scored three touchdowns in a span of 3:43 with the last two coming on the heels of a YSU special teams miscue (fumble by punter Nick Liste) and an turnover (A hess interception).
YSU trailed 35-7 at halftime and was outgained 316-104, despite holding a 17:09-12:51 advantage in time of possession.
The Jackrabbits increased their advantage to 41-7 on their first offensive play of the third quarter, a 49-yard touchdown just 1:28 into the period.
From that point, YSU took over the game and made things interesting by scoring three touchdowns.
YSU found the end zone for the second time when Hess completed a five-yard scoring toss to Christian Bryan with 5:05 remaining in the third.
On the first play of the fourth quarter, Jamarious Boatwright picked-off a deflected pass and then lateralled to Aronde Stanton who rumbled in for a score to trim the deficit to 41-21 just 11 seconds into the period.
Hess connected with Will Shaw on a 21-yard touchdown with 3:28 remaining to pull the Penguins within 41-28. SDSU recovered the onside kick, ending YSU hopes.
For the game, SDS-QB Sumner was 19-of-30 for 351 yards and five touchdowns.
For YSU, Hess completed 25-of-42 passes for 270 yards and two scores. Jamaine Cook rushed for 80 yards on 19 carries. Shaw had 10 receptions for 120 yards.
South Dakota State had 416 yards of total offense while the Penguins finished with 353.
The loss to SDS closed most doors for the Penguins playoff hopes this season
With a 300-lb. offensive line that featured an entire corps of two-year lettermen, projected All-American candidates at quarterback and running back, and a revamped defense, Youngstown State was rated #3 in the country just four weeks ago.
The loss to the Jackrabbits pushed the Penguins out of the nation's Top-25.
YSU went into the SDS contest rated #22 in the country.