Friday January 19, 2018
Boardman Weather


% humidity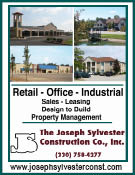 Boardman Trustees File Petitions for Re-Election
July 13, 2017 Edition

INCUMBENT BOARDMAN TRUSTEES BRAD CALHOUN (LEFT) AND TOM COSTELLO (RIGHT) filed petitions for re-election with the Mahoning County Board of Elections on Wednesday morning. Calhoun was elected Trustee on November 3, 2009 and re-elected in 2013 for a second four year term ending December 31. Tom Costello was also elected Trustee in November 2009. He had previously served as township trustee from December 1999 through 2005.