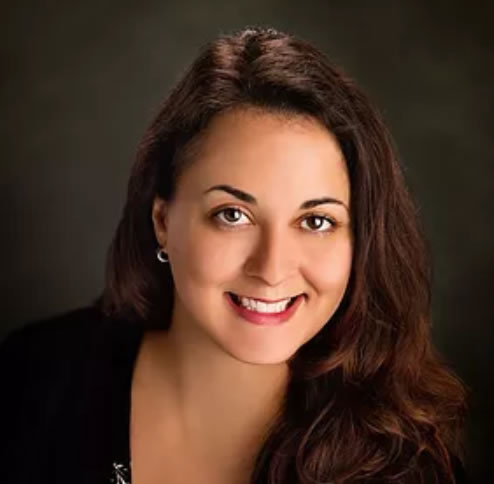 Rebecca Bayley
Larry Moliterno, CEO of Meridian HealthCare in Youngstown, Ohio has announced the hiring of Rebecca Bayley as Director of Development.
Mrs. Bayley joins the Meridian HealthCare family after serving as a volunteer member of the organization's Board of Directors.
Most recently, she was the Director of Admissions and Marketing at Cardinal Mooney High School. While at Mooney, she instituted new admissions protocol, created the quarterly Mooney Messenger magazine, and assisted in increasing the school's annual fund.
Previously, Mrs. Bayley worked as Director of Enrollment with the Archdiocese of New York's Department of Education. There, she oversaw marketing and enrollment initiatives in the Northwest/South Bronx Catholic Schools developing protocol for over 200 schools. Under Mrs. Bayley and her team, applications to Archdiocesan Schools increased 50 percent within one academic year.
Mrs. Bayley graduated summa cum laude from The Ohio State University with dual honors with Bachelor of Arts Degrees in International Studies and Italian. As an undergraduate, she was inducted into Golden Key, Phi Kappa Phi and Phi Beta Kappa honor societies. Mrs. Bayley earned her Master of Arts degree in Modern European Studies from Columbia University and her MBA from the Williamson College of Business Administration at Youngstown State University with research conducted on the Effects of Price and Service Perception-Expectation Congruency.
"With the rapid increase in our community's mental, occupational, and physical health needs, Meridian has experienced a period of sustained growth necessitating an expansion of our development and fundraising goals," said Moliterno. "Rebecca Bayley brings experience and enthusiasm to serve the core values of our organization as Meridian establishes innovative ways in which to best serve the residents of the Mahoning Valley. We are delighted to welcome her aboard in this new role."
Meridian HealthCare is a nonprofit organization dedicated to Saving Lives and Serving Communities. Meridian's mission is to eliminate addiction by working with individuals and their families through recognition, prevention, consultation, healthcare, communication, support and treatment in a manner that is person-centered and respects the dignity of every person. Meridian works with those in need of help in the Mahoning Valley through its divisions:
 •Recovery, counseling and addiction treatment for those with alcohol and drug abuse problems.
 •Prevention, community education and awareness Programs to stem the tide of addiction.
 •Workforce wellness and testing to promote productivity in the workplace.
 •Collaboration with the courts and law enforcement.
 •Healthcare through an integrated approach focused on behavior and primary healthcare.