Sunday March 7, 2021
Boardman Weather


% humidity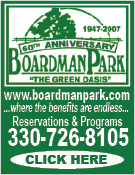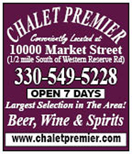 Boardman Schools Fund For Educational Excellence Reverse Raffle Fundraiser
Raises Funds for Mini-Teacher Grants: March 12, 2020 Edition

THE BOARDMAN LOCAL SCHOOL'S FUND FOR Education Excellence held their annual reverse raffle dinner on Fri., Mar. 6 at Avion on the Water. The event raised over $30,000 that will be used for teacher mini-grants that enhance educational offerings to students in the system. Pictured at the event, from left are Don Riccitelli, board member of the Fund for Educational Excellence; Jerry Blasco, raffle winner; Tom Varley, Scott Lenhart and Matt Gambrel, also members of the board. Edie Davidson, not pictured, is president of the fund.