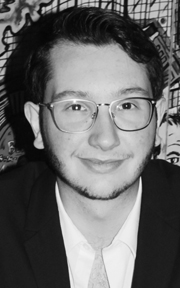 Nick Geraci
The National Society of High School Scholars (NCHSS) has selected Boardman High School senior Nick Geraci, son of Tony and Kerry Geraci, as a member in recognition of his scholarship, leadership and community commitment.
"I am honored to recognize the hard work, sacrifice and commitment that Nicholas has demonstrated to achieve this exceptional level of academic excellance," said Claes Nobel, senior member of the family that established the Nobel Prizes.
"We aim to help students like Nicholas build on their academic success by connecting them with unique learning experiences and resources to help prepare them or college and meaningful careers," James W. Lewis, NSHSS president said.
Geraci has been a part of the Boardman Schools Television Network (BSTN) for three years. He started as a camera operator for after school events including the football production crew and worked his way up to a manager and director. He was also selected to work alongside Boardman Local Schools Communication Coordinator, Amy Radinovic, to film civic events.
Geraci is a 4.0 honor roll student and has maintained that average since elementary school.
He will start at Youngstown State University (YSU) in the fall semester of 2020 pursuing a Bachelor of Fine Arts (BFA) degree in telecommunications and media arts.
Geraci is the recipient of the YSU Trustees' four year $20,000 scholarship.