Sunday March 7, 2021
Boardman Weather


% humidity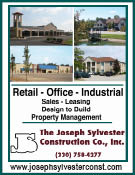 Kandace Beatty Named County Miss Agriculture
July 30, 2020 Edition

Kandace Beatty

 Kandace Beatty of Boardman, (at right) has been named the 2021 Mahoning County Junior Miss Agriculture USA Queen. Kandace is the 12-year-old daughter of Kelley Beatty and David Collins and she attends Glenwood Junior High School. Her agricultural interests include llamas, horses, chickens and small farms/ gardens. Kandace is a three year member of 4-H and five year member of Girl Scouts. She is also on the Food and Fashion Board. Kandace will be competing at the state level in spring 2021 with the opportunity to continue on to the National Miss Agriculture USA Competition that will be held in Ohio in June 2021. Miss Agriculture USA is a national nonprofit organization that focuses on positively promoting agriculture featuring queens of all ages that promote, celebrate and educate about all the diverse aspects of agriculture.