Sunday March 7, 2021
Boardman Weather


% humidity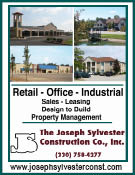 Spirit Of The Season
December 17, 2020 Edition

The Spirit of the Season is especially evident around Boardman Township this year in displays at homes and businesses. Sadly, due to the pandemic, kids can't sit on Santa's lap and make their wishes. The light display at Boardman Park, or perhaps a special light display on Wood Ave., (near Rulli Bros.) that was created by 15-year-old Jacob Quade are among the most popular in the township. The Boardman Township Government Center on Market St. is lighted for the holiday season again, thanks to an initial donation provided by Denise DeBartolo and Clarence Smith (pictured above). New this year along township roadways is a display at Santon Electric on Southern Blvd, at right. Three years in the making, the display was set-up in honor of safety forces who pass by the business and serve our community every day.