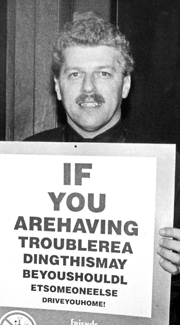 Thomas Johnson Jr.
Former Boardman police officer Thomas Nels Johnson Jr., 72, of Boardman died Monday evening, February 15, at St. Elizabeth Health Center with his family by his side.
Thomas was born July 20, 1948 in Youngstown, a son of the late Thomas N. and Betty Jane (Beam) Johnson, Sr. and was a lifelong area resident.
He graduated from Chaney High School in 1966 and served in the U.S. Navy for four years during the Vietnam War.
Thomas was a policeman with the Boardman Police Department from 1983 until he retired in 2003, where he was a part of the first Special Weapons Tactical Team (SWAT) team. He also served as a traffic investigator.
During his tenure with the BPD he received many letters of commendation.
In Dec., 1991, Officer Johnson was commended for the arrest of a suspect in several aggravated robberies in Boardman and Youngstown. The suspect was known as 'The Note Bandit.'
"This arrest brought to an end several area robberies where the suspect where the suspect would pass a note to a convenient store employee, demanding money," said then Police Chief Glenn E. Bowers, who added the suspect was a known drug user.
While on patrol shortly after midnight, Officer Johnson spotted a car the suspect was known to drive and stopped the car at Midlothian and Market St. Without incident, Officer Johnson arrested the driver who indeed was 'The Note Bandit.'
"Officer Johnson's alertness and actions put an end to a problem that plagued and eluded us and area police departments for several weeks," his patrol supervisor Sgt. Mary Lou Mueller said.
In Oct., 1995, Officer Johnson responded to a medical emergency at the Sunrise Market, South Ave. and Western Reserve Rd, and was commended for his quick response to the 9-1-1 call.
"A job well done," Boardman police Lt. Jerre Patterson said.
In May, 1999, one of his fellow officers, Ptl. George Antonell, provided a letter of commendation for Officer Johnson on behalf of his efforts with the Boardman Police Department's Relay for Life Team.
"One part of being a police officer is that of community service. Going above and beyond the call of duty for this event reflects enormously on your dedication to help not only those less fortunate, but also on the Boardman Police Department and the community itself.
"Your participation in this event proves that you don't just hope that life will improve in our community, but you actively pursue a better way of life for our community," said Officer Antonell.
In Apr., 1997, the mother of a foster child took the time to write to the Boardman Police Department thanking Officer Johnson for his assistance with her child.
"It is reassuring to know there are Boardman police officers who are willing to go above and beyond common duties in order to help someone out," said the mother.
Officer Johnson tendered his retirement as a policeman effective Dec. 12, 2003.
"For the past 21 years, I have had the pleasure of being a member of one of the finest law enforcement agencies around. The professional standards upheld by the Boardman Police Department are second to none," Officer Johnson said.
Acknowledging his retirement, Chief Jeffrey Patterson noted "Your personnel file contains many commendations from citizens, businesses and supervisors for your efforts in everything from investigating traffic crashes and assisting stranded motorists to capturing robbers and thieves, and even participating in a community volleyball event...You will be missed."
Thomas enjoyed fantasy football and also watching football, especially the Cleveland Browns. He looked forward to trips to Las Vegas and family trips to Myrtle Beach.
He leaves his wife, the former Beverly Nelson, whom he married August 3, 1968; a daughter, Karen Johnson of Boardman and three grandchildren, Tommy, Brandon and Morgan. Thomas also leaves two brothers, Rich (Karen)Johnson of Canfield and Chuck (Grace) Johnson of Youngstown and several nieces and nephews.
Besides his parents, he was preceded in death by a brother, Barney Johnson.
Memorial services were held Tues., February 23 at Lane Family Funeral Home, Anstrom Chapel.
PICTURED:  FORMER BOARDMAN POLICEMAN, Tom Johnson, once participated in a program designed to prevent drunk driver from getting behind the wheel.