Thursday April 22, 2021
Boardman Weather


% humidity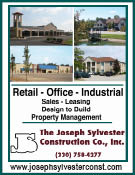 Boardman Native Laurie Henes Named ACC Coach Of Year For Fifth Straight Year
April 1, 2021 Edition

GREENSBORO, NC---Head coach Laurie Henes was named ACC Women's Cross Country Head Coach of the Year for the fifth-straight year. Under her leadership, the North Carolina State women's cross country team claimed its fifth-consecutive ACC team title and finished in second place at the NCAA cross country championships.
Henes was also named United States Track & Field and Cross Country Coaches Association (USTFCCCA) Southeast Region Head Coach of the Year for the fifth year in a row
Laurie (Gomez) Henes, is a 1988 Boardman High School graduate and six-time Ohio track and cross-country champion for the Lady Spartans.
Henes has been the women's head cross-country coach at North Carolina State University since 2006.