Friday December 1, 2023
Boardman Weather


% humidity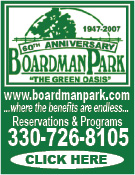 NINERS ADVANCE
January 24, 2013 Edition

 THE SAN FRANCISCO 49ers will seek their sixth Super Bowl crown on Sun., Feb. 3 when they face the Baltimore Ravens on the biggest stage in American sports, the Super Bowl. Pictured following the NFC title game last Sunday, Eddie DeBartolo Jr., at right, makes the NFC trophy presentation to his sister, Denise DeBartolo York, center, in the Niners lockerroom. Under DeBartolo Jr., the Niners were the first NFL team to win five Super Bowl titles. The team is now owned by the York family and under their leadership, this is their first berth in the Super Bowl. Pictured, from left, Terry Bradshaw, Dr. John York. Denise York, Jed York and DeBartolo Jr. "We've come full circle," Mrs. DeBartolo-York said upon receiving the trophy. DeBartolo Jr. served as an honorary captain of the Niners in the NFC title game, as the Niners bulled their way to a 28-24 victory over the Atlanta Falcons. The Niners have never lost a Super Bowl game. The DeBartolo family purchased the Niners franchise in 1977. Since that time, the DeBartolos and Yorks have built the franchise into one of the crown jewels of the National Football League. It all started from the DeBartolo Corp's headquarters at 7620 Market St. at Southwoods Dr. in Boardman.