Wednesday August 4, 2021
Boardman Weather


% humidity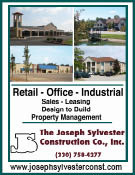 Check out our Local Events Calendar
FEATURE NEWS
Book Details Author's Worldwide Search For Parasites
July 29, 2021 Edition

Tom Platt, Boardman High School Class of 1967, who later went on to earn his PhD in Parasitoloy, has just had a book, 'Small Science,' published. The book chronicles his

personal life, as well as his travels around the world in furtherance of his research. Platt's road to success was not initially smooth. Faced with a brutal tenure rejection at the start of his career, he was told that "You are not the type of person we want to invest in for the next 30 years." After a brief stint in the business world, Platt bounced back in spectacular fashion by embarking on a successful 28-year career at Saint Mary's College in South Bend, Ind. He traveled extensively in search of new species of parasitic worms, from Costa Rica to the far-flung reaches of Australia and Malaysia. His love of turtles and their parasites led to the discovery of 30 new species, 11 new genera, and international recognition. He provides perspec

...Read More >>

Fireworks At Boardman Park Aug. 28
July 29, 2021 Edition

FIREWORKS WILL BE BACK AT BOARDMAN PARK on Sat., Aug. 28 when a concert at the Maag Outdoor Arts Theater will be followed by a Phantom Fireworks display. Details of the event are still being finalized and will be announced soon, the park's executive director, Dan Slagle Jr., said this week.

Road Resurfacing Projects Will Begin In August
July 29, 2021 Edition

Road resurfacing projects that will be get underway in August in Boardman Township include Oakridge Dr., from Applecrest to Mapleridge Dr.; Squirrel Hill Dr., from Jaguar Dr. to Silver Fox; Paulin Dr., from Walker Mill Rd. to Tamarisk Trail; Sheridan Rd., from
Country Club Ave. to Mathews Rd.; Salinas Trail, from Rt. 224 to Stadium Dr.; Green Glen Dr., from St. Albans to a dead end; Banbury Dr., from Green Glen to Robinhood; and
Robinhood Dr., from Banbury to a dead end.