Friday June 25, 2021
Boardman Weather


% humidity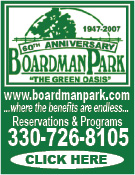 St. Charles Girls Basketball
Wins Catholic League Tournament: February 26, 2015 Edition

The St. Charles Girls Basketball team won the Catholic League Tournament on Feb. 22 and finished a perfect 18-0 for the season. Members of the team are: front row, from left, Annie Driscoll, Meaghan Williams, Gina Ricciardi , Macey Humphreys and Katie Hough. In middle row, from left, Tara Burke, Mia Stana, Carolyn Kay, Lexi Saunders, Camden Hergenrother and Conchetta Rinaldi. In back, from left, Assistance Coach Joe Battista, Head Coach Ted Stazak and Assistant Coach Marty Hergenrother.