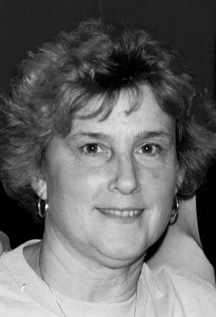 Denise Gorski
Ever wonder what happens to the brain during athletic training and competition? Too lazy to spend the better part of a decade getting a PHD in neurobiology to find out?
Don't worry, CrossFit Games competitor and former Boardman High School and Brown University athlete, Allison Brager has you covered.
Her new book, Meathead: Unraveling The Athletic Brain, presents the neuroscience of exercise in a fun straightforward way and illustrates the concepts with examples from her own athletic career.
Brager, who holds a PhD in physiology from Kent State University, spent over three years working on her book. It combines athletic anecdotes with scientific discoveries in a very under appreciated field of exercise physiology. Whether you are looking for motivation to continue working out or want to bring your athletic training to the next level, this book can help you accomplish both.
"One of my pet peeves as a scientist is when scientists resist in making complex information understandable to the general public. This is our civic duty yet many scientists fail at doing this. I hope that this book has inspired the lives of many; whether it means it got you off the couch or to train smarter.
"Also, the foreword is really touching and written by a very talented and strong woman of sport and life (another former Boardman HS athlete, Adriane Blewitt)," Brager says.
Her book is available in all e-book platforms as well as a soft and hardcover edition.
Brager, as well as Blewitt, share a common love for one of their former athletic coaches, now Boardman High School athletic director Mrs. Denise Gorski.
Brager dedicated her book to Gorski, as well as her collegiate coach, Anne Rotheberg.
Gorski has coached a host of notable high school athletes who have gone on to stellar collegiate careers, including not only Brager and Blewitt, but former state-champ long distance runner Laurie Gomez, and former Ohio prep state high jump champion Amber Bland.
"Mrs. G (as Brager and Blewitt called Mrs. Gorski), you taught me about the importance of hard work, discipline and perseverance. But is wasn't just me, you led many, talented young women into promising careers in track and field, and life," Brager says in dedicating her book.
"Your emphasis on teamwork, excellence and sacrifice has also carried over into my professional life," she adds.
In the foreword to Meathead, 13-time NCAA national champion and four-time world champion in the Scottish Highland Games, Blewitt also offers accolades to Denise Gorski.
"Mrs. G went out of her way to provide her personal touch as a coach," Blewitt says, adding that Gorski placed a priority on athletes' needs.
"The talent of the team was cultivated with her love and dedication, which in turn brought the team together as conference champions and lifelong friends after graduation," Blewitt said.
She added, "It is rare to find a coach who will take on the responsibility of an entire team of adolescent girls and still have the energy to guide them to athletic victories and personal growth."
In the case of Brager, she liked to compete in the pole vault.
Blewitt notes the pole vault was first contested among female student-athletes in 2002.
"The state of Ohio was hesitant to allow girls to pole vault...deemed to be too dangerous for girls.
"Mrs. G felt the sexist stand on the girls' pole vault was wrong and was a strong voice to encourage...girls to compete." Her efforts gave Brager her chance to compete in the event.
Gorski also fought for Blewitt.
In her senior year in high school, Blewitt qualified for the finals in the shot put, but was bumped from the event because of a scoring error. When Gorski approached the official about the error, he would not budge and the finals went on without Blewitt.
But Coach Gorski didn't end her appeal. She continued to protest for Blewitt while the finals competition went on without her.
"All I could do was sit in the stands and cry about the mistake," Blewitt recalled.
The event ended and her prep shot put career was over.
Well, maybe not!
"Mrs. G. ran up to me with the news she was successful with her protest and I was granted three more throws and that moved me up to sixth place and an All-Ohio status."
Blewitt went on to a stellar, All-American career in field event at Ashland College and was seen by many as a shoe-in for the shot put in the Olympics.
Suddenly she was diagnosed with a rare form of cancer in 2004 that dashed those hopes.
Enduring six months of chemotherapy, Coach Gorski made sure Adriane had her support.
"She organized fund-raisers, updated the community on my health and created 'Blewitt backers'...to share their encouragement.
"Coaches should motivate a sense of confidence in their athletes. Denise Gorski goes way beyond that effort," Blewitt said.
She added" I am thrilled Allison has chosen Denise Gorski as an inspiration for her book, Meathead: Unraveling the Athletic Brain. Denise understood how the mind of the athlete must be nurtured, inspired and pushed to excellence. Her workouts were tough, she would never bend the rules, but in the end we all grew stronger with her leadership.
"Our minds were as strong as our bodies in competition. We knew going into any meet, that if we gave it our best effort, Mrs. G. would beam with pride and celebrate our victories.
"We didn't just win or lose an event. Mrs. G taught us to win or learn from the experience."
Allison Brager is a neuroscientist who is
currently an academic researcher with a
focus on neurobiology at the Morehouse
School of Medicine in Atlanta, Ga. where she
is also a professor. She is the daughter of Patrice and Larry Brager and grew up on Parkland Ave. in Boardman. Brager is married to Justin
Montemarano, a professor at Armstrong Atlantic State University in Savannah, Ga.
Brager's book provides unique perspectives
for enhancing performance and
recovery for athletes.
When the Mahoning Valley Coaches Association held its annual all-star prep basketball game last week at Boardman High School Athletic Director Denise Gorski (pictured) was given special recognition. Gorski currently serves as Boardman athletic director. For some three decades she served as girls track and field head coach for the Lady Spartans. Under her direction, Boardman HS amassed some 50 championships, and her accomplishments have been recognized with her election into the Ohio Association of Track and Cross Country Coaches Association Hal of Fame. Upon her retirement a year ago, Gorski became the first female athletic director at Boardman. In recognizing Gorski last week, the Mahoning Valley Coaches Association noted "her record of community service reflects the same dedication she exhibited in her professional career."