Sunday October 17, 2021
Boardman Weather


% humidity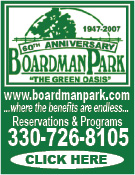 Mannozzi Top American In 50K Race-Walk In Chili
May 21, 2015 Edition

Mike Mannozzi

COMPETING IN THE 50K racewalk at the Pan American Race Walking Cup on May 10 in Arica, Chili was Boardman native Mike Mannozzi. He finished as the top American in the race in 17th place with a time of 4:46.07. The time is the best in the distance among U.S. walkers in 2015, according to the United States Track and Field Association. Mannozzi lived on Erskine Ave. prior to being married last year. He and his bride, Jemma, now make their home in Toronto, Canada.