Sunday October 17, 2021
Boardman Weather


% humidity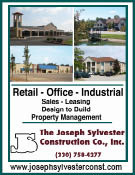 Jenna Vivo Wins Jr. Golf Tournament
June 9, 2016 Edition

Jenna Vivo

Boardman High School golfer Jenna Vivo shot a 73 to win the NOPGA Jr. Tournament held at Mill Creek Golf Course last Saturday. This win qualifies her to play in the Junior Sectional Championship to be played at Shady Hollow Golf Course in Massillon on June 20-21 and the NOPGA Jr. Kenny Novak Championship at Club Walden in Aurora on Aug. 11 - 12.