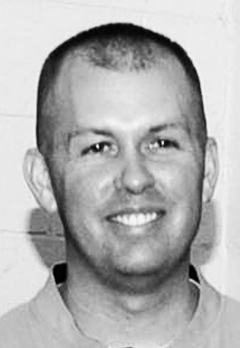 Justin Coffin
The Boardman Local School Board has named Justin Coffin, 38, as new head girls varsity basketball coach, replacing Jeff Hammerton, who resigned to accept a position as assistant athletic director at Boardman High School.
Coffin has ten years of coaching experience in the Boardman Local Schools, including the past four seasons as junior varsity head coach for the Lady Spartans, where his teams posted an overall mark of 36-42.
He is a 2005 graduate of The Ohio State University and earned his teaching certification in Feb., 2007 from Ashland University.
He has served since 2012 as a second grade teacher at West Blvd. Elementary School.
Boardman High School's Lady Spartans went 11-12 last season, as one of their top players, Maria Torres went down with a knee injury.
The lady Spartans graduate five seniors and six letter winners will return for the 2019-20 season, including Torres, Raegan Burkey, Katie Stamp, Emma Tokarsky, Serene Khatib and Bailey Moore, who are all juniors.
"We have a lot of speed, so we will hang out hat on tough defense that will communicate and work as one unit," Coffin said this week.
He added, "Offensively we will do our best to put our players in the best situations to succeed. We will play under control but with tempo on offense and will stress ball movement while trying to push in transition when we have opportunities."
Hammereton led Lady Spartans hoop fortunes since Ohio Hall of Fame coach Ron Moschella resigned in 2012, after 31 years at the helm. Hammerton's teams won district runners-up laurels in back-to-back seasons, 2015-16 and 2016-17, while compiling an overall 81-88 log during his tenure.