Sunday October 1, 2023
Boardman Weather


% humidity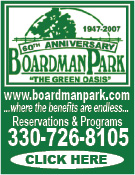 Boardman Graduate Corey Linsley Agrees to Contract With Los Angeles Chargers
March 18, 2021 Edition

Corey Linsley

COREY LINSLEY, WHO spent the first seven seasons of his NFL career with the Green Bay Packers, has reportedly agreed to a $62.5 million contract with the Los Angeles Chargers, of which $17 million is guaranteed. The 29-year-old Linsley played football at Boardman High School (Class of 2009), then became an All Big Ten performer at Ohio State, prior to joining the Packers in 2014 where he earned All-Pro laurels last year. His contract will make him the highest paid center in the NFL.