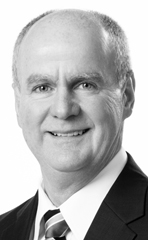 Kenneth Goldsboro
Kenneth Goldsboro, of Reserve Dr., Boardman, was elected chairman of Potential Development at the agency's annual meeting held in February.
Other officers include Deloran Thompson, vice president; James Houck, treasurer; and Linda Mansfield, secretary.
"Potential Development is strengthened by those on our board. We look forward to the guidance and support these talented individuals will provide our school over the next three years," said Paul Garchar, CEO.
Garchar acknowledged outgoing chair, Sue Stricklin for her terms in office.
Potential Development, founded in 1953, is a Pre-K through 12th grade school for children with autism. It provides a safe, structured educational environment with supportive services that gives students the necessary skills and independence to lead a productive life. In 2013, as Potential Development entered its 60th year of service, and expanded its services to include a high school.