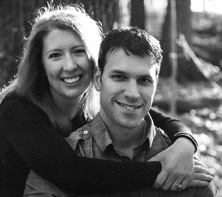 Rich and Dianna Rosen of Boardman, announce the engagement and upcoming marriage of their son, Richard Patrick Rosen to Courtney Jo Nolan. Bob and Nancy Nolan of Marina, Cal., are the parents of the future bride.
The couple will exchange vows on Sat., Aug. 12, during a 3:30 p.m. mass in Monterey, Cal. A celebration will be held immediately following the ceremony at Club Del Monte at the Naval Postgraduate School.
Invitations will be issued for an adult reception celebration of their marriage on Sat., Sept. 23 at Our Lady of Mount Carmel Social Hall in Youngstown.
Mr. Rosen graduated from John Carroll University in University Heights, Oh., with a bachelor's of science and business administration degree in management technology in 2002. He is currently employed as a salesman at the Dr Pepper Snapple Group.
Dr. Nolan graduated from The University of Dayton in Dayton Oh., with a bachelor's degree of science in 2005. She went on to receive her medical degree from Lake Erie College of Osteopathic Medicine in 2009. She then completed a residency in pediatrics at Akron Children's Hospital in 2012 followed by a fellowship in sports medicine at South Pointe Hospital in 2013. She is currently practicing pediatrics at the Cleveland Clinic.