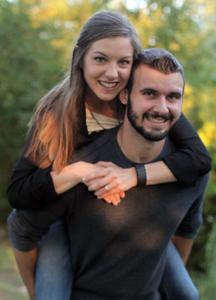 John and Cynthia Rogers of Boardman are pleased to announce the engagement of their son, Cameron Rogers to Tori Quillen, daughter of Mr. Russell Quillen of Roann, IN and Mrs. Chris Carlson of Claypool, IN.
The wedding will take place on Sat., July 21 at Evangel Baptist Church in Boardman. A reception will follow at the Tyler History Center Ballroom in Youngstown.
The prospective groom is a 2016 graduate of The University of Toledo with a Bachelor of Science in Chemical Engineering. He is currently a Research and Development Engineer at RP+M in Cleveland, OH.
Ms. Quillen is a graduate of Ivy Tech Community College with an Associates Degree in Imaging Sciences and is currently enrolled at Indiana University Kokomo pursuing a bachelor's degree in Medical Imaging Sciences Sonography.