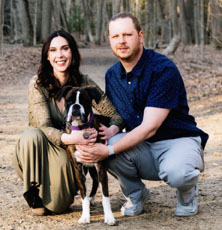 Jessica Marie Kanos and Daniel Michael Duncan are announcing their engagement and upcoming wedding. Their wedding ceremony will be held on Oct. 23 at the Rose Garden during a 1:00 p.m. ceremony.
An invitation only adult reception will be held at the Byzantine at 6:00 p.m. The couple will honeymoon in Riviera Maya Mexico.
Parents of the future bride are Michelle Housel and George Kanos III.
Parents of the groom-to-be are Renee Brill Weimer and Donald Duncan.