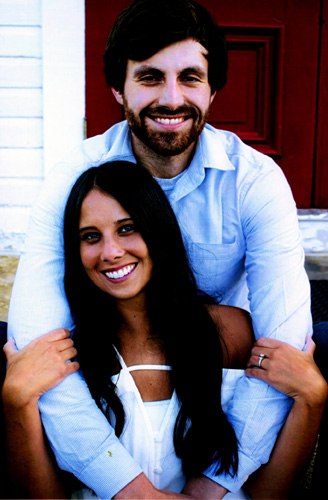 Miss Janine Iacobucci, of Boardman, and Mr. Jake Smith, of Monroeville, Pa. are announcing their engagement and forthcoming marriage to be held on June 27, 2020 during a 1:30 p.m. ceremony at St. Charles Church in Boardman. A reception will follow at Avion on the Water in Canfield.
The bride-to-be is the daughter of Robert and Shirley Iacobucci of Boardman.
The future groom is the son of William Smith of Butler, Pa., and the late Marisa Smith.
Miss Iacobucci graduated from Youngstown State University with a degree in Public Health. She is currently employed as a prevention educator with Meridian Health Care in Youngstown.
Mr. Smith graduated from Youngstown Sate University with an Electrical/Computer Engineering Degree. He is currently employed as an electrical engineer at Bechtel Plant Machinery